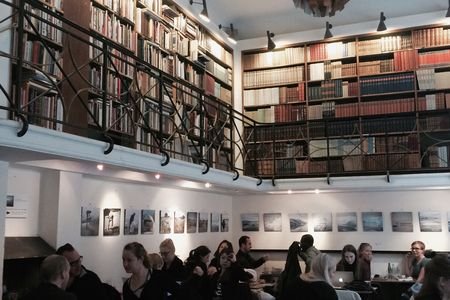 Paludan Bogcafé in Copenhagen, Denmark by Natalie Held
Why Copenhagen Should be at the Top of Your Study Abroad List
If I'm being honest here, Denmark doesn't usually get a lot of attention. In fact, you may not have even heard of the country until recently when Trump said he wanted to purchase Greenland from Denmark. (Yes, you read that right.) After Denmark's Prime Minister, Mette Frederiksen, said such a thing was an absurd discussion Trump called her "nasty." So really, we have no choice but to stan Denmark and its Prime Minister's clapback. 
International relations aside­ – Denmark is an incredible country and its most famous city, Copenhagen, is a hidden treasure. While London, Paris, Amsterdam, and Venice are all popular study abroad cities, Copenhagen is often overlooked when in it has so much to offer in terms of culture, history, activities, and — of course — Scandinavian sweets! Here are six reasons you should make Copenhagen your next international destination.
Copenhagen has become so much more than just a city to me. It's become a lifestyle that has managed to seep its way into my everyday life and I wouldn't want it any other way. Hopefully this magical place has sparked your wanderlust again and has you booking your next ticket straight to CPH. Whether you plan on going for leisure travel or studying abroad, be sure to keep this hidden European gem on your destination list.