Blue Bunny is Taking This Summer's Canceled Tickets & Turning Them Into Prizes
I don't think anyone is happy with how 2020 is turning out. Coachella? Canceled. Harry Styles' tour? Canceled. Your summer abroad? Probably canceled, too. This summer, all you're left with is a pile of unused tickets, fingers crossed that they'll be rescheduled soon. But even though all of your events have been canceled, you can still find ways to enjoy yourself, and Blue Bunny wants to help.
They're offering a selection of winners a summer of "funlightenment" by exchanging unused tickets into one of 750 free prizes that "put the 'fun' in refund." Blue Bunny's Ticket Exchange is open through September 2, 2020, and accepts any tickets to canceled or rescheduled events, including concerts, games, movies, flights, and more that were supposed to take place between March 15, 2020 and December 31, 2020. 
Prizes have been pre-assigned to random times throughout the giveaway period – meaning you'll have to get lucky to enter at just the right time – and range from gift cards to online music lessons to an RV or boat rental!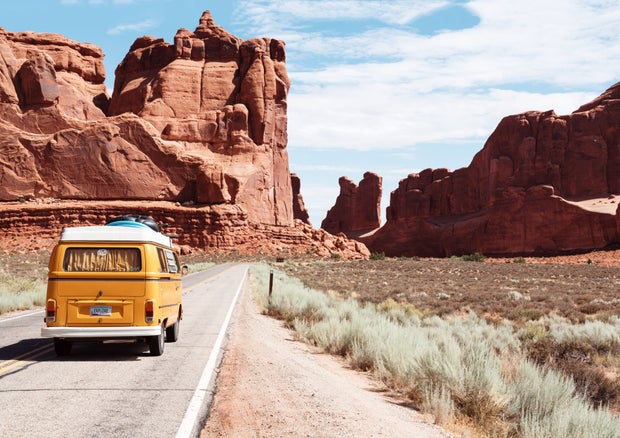 Dino Reichmuth / Unsplash No purchase is necessary to win — except for the previous purchase of your canceled – so this could be you after winning on your way to Coachella's rescheduled date, like two for the price of one!
All you have to do for your chance to win is to fill out this form with your name, email, address, phone number, and a picture of your canceled ticket. Winners will be chosen at random up until the cutoff on September 2. You must be eighteen — or nineteen in Alabama or Nebraska — and a resident of the United States to register. Full rules can be seen here, but it really is that easy to win a little something to brighten up your summer.