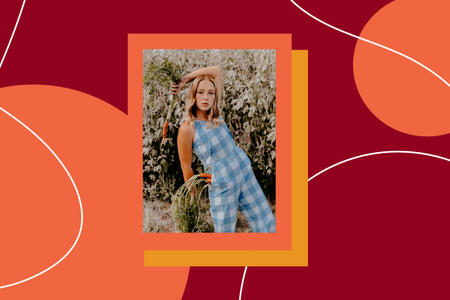 Courtesy of Influencer / Canva
Behind the Feed: Addison Ansari, Promoting Positivity & a Safe Space on Her Platform
Addison Ansari never really set out to be a content creator, but it's a good thing she stumbled into it. Based in Peru, Indiana, this 21-year-old student at Western Governor's University has an Instagram full of wide smiles and bright colors, guaranteed to spark joy as you scroll through – exactly what she hoped for as she started gaining a following.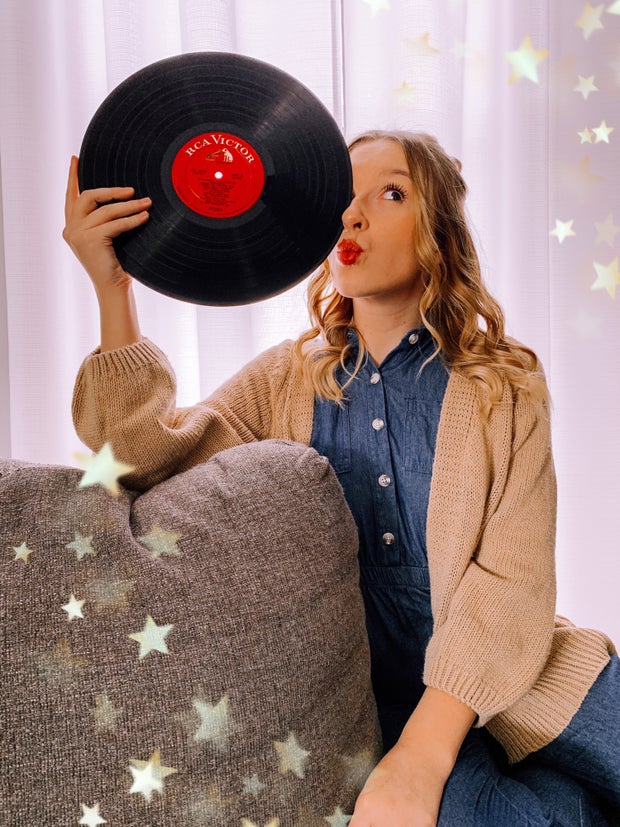 Courtesy of Influencer / Canva
Her Campus: Tell us about your site/platform and why you launched it.
Addison Ansari: I began creating content on Instagram in 2018, and have been consistently creating since! At first, I don't think I even realized I was becoming a content creator. I just knew that I enjoyed taking pictures and sharing my life with people who wanted to listen. Once I was fully leaning into content creation, I wanted my page to be a safe space, a place to talk, somewhere to share ideas. I wanted to promote positivity and kindness.
HC: What do you hope your followers get out of following you?
AA: I want my followers to gain a friend! I'm not on Instagram to make big money or become famous — I joined Instagram to express myself creatively and to share that with my followers. My favorite posts to share are those that my followers can gain something from; I'll share playlists, recipes, helpful tips, etc.
HC: What does your week currently entail?
AA: I tend to shoot a lot of content in advance, essentially to relieve some pressure that I might put on myself. However, being a creator, my brain is constantly running at a million miles a minute! I can be at work, in my room, in the car and find inspiration that will spark a creative outburst where I'll spontaneously shoot content.
HC: What's the best and worst part about being an influencer? 
AA: The best part about being an influencer is having that creative outlet. I've done so many shoots where I'll look at it in 24 hours and wonder, "What was I thinking?" But I can immediately reapproach the shoot and retake pictures. Being able to imagine a photoshoot and essentially bring that idea to life is very satisfying.
The worst part about being an influencer is the reputation. I remember starting to create ads when I had just graduated high school and people teased me for it. Even today, I get all types of questions and judgement, simply because they don't understand. It's definitely hard to explain to family, but ultimately, I'm doing something I love, so I ignore everything else. 
HC: What advice would you give to a college woman with similar aspirations?
AA: Don't be afraid to use Instagram as an outlet. Instagram is full of girls with pretty faces promoting skinny meals/drinks, but people love to hear realness and finding an influencer to relate to.
HC: Is running your platforms your full time job or a side hustle? Why did you make that decision?
AA: When I first started, Instagram was my full-time job for about 2 years. Just recently, I started working at an elementary school and I am going to school for education, so I knew I wanted that experience. It hasn't affected my Instagram schedule tremendously, but it definitely has changed the way I create content.
HC: Which people have had the most influence on you, and why?
AA: My favorite people to follow are those that have a similar following, engagement and aesthetic as me. I love growing alongside some amazing and powerful women. Some of my favorites are @sienna.in.the.sun, @hannahleelifestyle, @maddison.cierra, @wecallmelinds, and @becca_isdale.
HC: How has being an influencer affected your friendships and relationships?
AA: Being an influencer really hasn't affected my relationships. My boyfriend has always been super supportive and helpful with coming up with ideas, shooting content and supporting me emotionally. He's even joined in on a few shoots with me! When I make new friends, they usually find it very interesting and want me to take pictures of them, too.
HC: What has been the most surreal thing that's happened to you as an influencer? 
AA: I don't have too many crazy stories as an influencer! I've worked with some very surreal brands that I never imagined landing a collaboration with. I've worked with Mario Badescu a handful of times, Aerie twice, Too Faced, Bed, Bath + Beyond, Neutrogena, Clearasil, Conair, Beachwaver, Marvel, BrüMate, Victoria Secret and so many more!
HC: What are your three favorite tools for content creation? 
AA: My three favorite tools for editing are lightroom for filters and adjusting my images, Picsart for adding fun stickers or edits, and Adobe Sketch for drawing on pictures.
HC: What does the future of influencing look like for you? What's next for you personally?
AA: I'll continue working on Instagram as an influencer until it's no longer enjoyable! As long as I love what I'm doing, I'll keep doing it. Eventually, I'll graduate, get married, maybe have some kids and I would like to integrate my adult life into my influencing by continuing to share my life and connecting with people on Instagram.
Behind the Feed is a weekly series showcasing a different member of the InfluenceHer Collective every week. Are you an influencer? Apply to join the IHC, and you could be featured in the future!