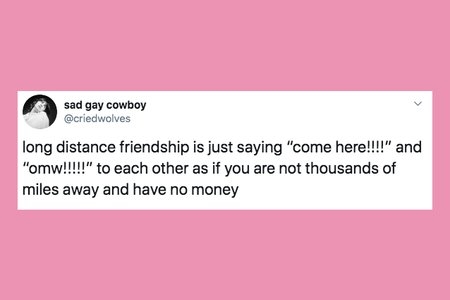 6 Ways to Maintain Your Long Distance Friendships
In college, most of your friends are only minutes away. Some may have even lived with you, but even if you or your friends commuted to campus, chances are you were never that far from each other. After graduation, in a world of moving for jobs and grad school, those same friends could end up miles away, living across the country or even the world. I know this from experience: my friends and I are scattered across the country, some in the Midwest, some on the West Coast and a few of us living along the East Coast.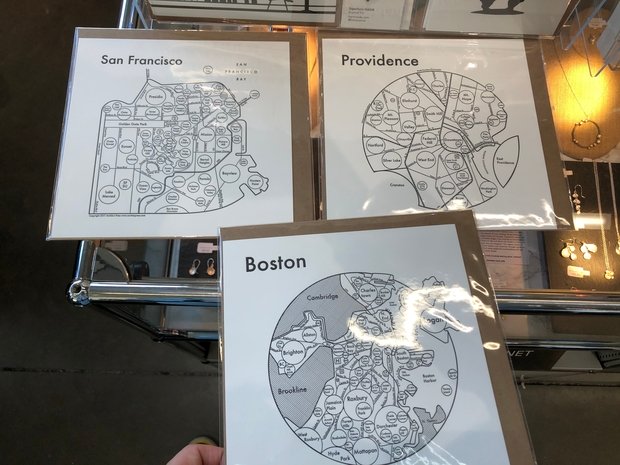 Lulu Amirault | Her Campus
But the distance doesn't mean that your friendships have to end. Here are some tips on how to survive this huge shift. 
1.

Sometimes social media is the greatest gift

This isn't news, but the ability to stay connected to your besties on social media makes it feel like they never really left. You can stay in the moment with their antics and reply to their stories in real-time.

Finstas–fake Instagrams–are a huge part of this. It's like they provide a peek into your friends' diary entries. 

2.

Group chats are forever

It's kind of crazy how many antics a friend group can get in just through texting. My friends and I have kept tabs on how many names our group chat has gone through, and we just reached the big fifty. With a big group of your friends all in one chain, your friends can create new memories and new inside jokes without even being in the same state. Ezza, a recent Brown grad and long-distance friend, says she loves sharing memes and TikToks with her friends through the group chat. "This helps us stay connected and stay laughing." 

3.

Care packages are a fun way to send your love

Care packages are such a sweet way to show up for your long-distance friends even when you can't physically  be with them. These can be a little cost-prohibitive, but post offices carry priority mail boxes that you can pick up for free then pay for when you ship. Since they ship for a flat rate, you can jam as many goodies into them as possible.

Anything can be a good pick-me-up for a friend, like cute tchotchkes from the Target $1 bin, bags of your friends' fave candy or even cute stickers from your neck of the woods that you might want your besties to rep. Birthdays, friendiversaries, holidays (like Galentine's Day, Christmas, Hanukkah, etc.), or when you know something big is happening for them, like a big move or promotion, or good times to send care packages, but it's even more special if you send one just because! Nuna, a UMass grad, and her friends decided to do Secret Santa for their Christmas gifts so that they didn't have to break the bank on gifts for everyone.

4.

FaceTime sessions are essential

Dennese, another Brown graduate, says she has one thing that she misses most about college. "I miss being able to see them literally every day, and do anything with them like playing games or watching movies or talking," she says.

Weekly or monthly sessions via video chat are a great way to get that face-to-face time with friends that you're missing. Even if it's just having the person on your screen while you work on other projects or make food, it's nice to feel the presence of your friend with you.

5.

Host long-distance activity sessions

One of the best ways to stay in touch with your friends is to take part in something together. A group of friends and I have a long-distance book club (a lot less formal than a normal book club, with a lot more yelling and key-smashing). Another great way to get connected to your friends (especially in this new-ish year) is through group resolutions. My friends and I decided to meditate each day for a month, and we used our group chat as a way to hold ourselves accountable. Weekly Bachelor or Love Island viewing sessions are also a great way to keep the hype up.

6.

Plan a big, once-a-year trip

If your friends live far away, planning a group trip together can be difficult. But it's so worth it. Pick a standing date a few months in advance, and pick a spot to meet up! It can either be at a friend's place or at a vacation destination. The trips don't have to break the bank, either: a great way to make a trip cost-effective is to have each person pitch in the same amount per month and then, by the end of the year, you'll have a group fund to use for travel. 
Having your friends so far away from you can be a really hard thing. It's hard to go through such a huge change and on top of the change, you don't have your support system to lean on. The most important thing is to remind yourself (however you can) that your friends will always be there for you, no matter how physically far they are.