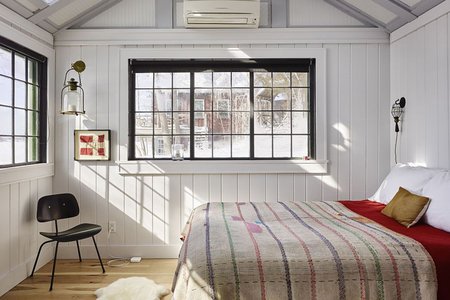 7 Girls Weekend Getaways You Need To Book Right Now
There is no trip like a girl's trip, truly. A weekend of your favorite people in a fun new place, laughing and having a good time? There's simply nothing better. From Virginia to California, we've rounded up the best weekend getaways across the country that you should book right now.
1.

Quirk Hotel in Richmond, Virgnia 

Located in Richmond, Virginia, the Quirk Hotel is the stuff fo dreams. This quaint spot has pink decor scattered throughout, and mirros the creative Richmond art scene. With rooms starting at $219/night, it's a no brainer that Quirk Hotel is in our list of places to stay during your weekend getaway. 

2.

The Mills House in Charleston, South Carolina

Charleston, South Carolina should be mandatory for a girl's weekend at least once in your life. As equally charming as the city is The Mills House, a hotel located in prime location downtown. Rooms start at $239/night, and between the hospitality and atmosphere it's worth every penny: Pro tip: My three best friends and I split one room for $50/each for two nights—costing us $100 on lodging for our trip. 

Book here!

3.

Santa Barbara, California 

Why stay in a hotel when you can have an entire house—especially when you're traveling with a larger group. Boutique hotels in Santa Barbara, California tend to run on the pricer side, so a better option is to check out Airbnb options in the area. For $825/night (that's $82 if you're traveling with ten people), this home equipped with a pool and three bedrooms could be all yours.