6 Smart Ways to Find a Roommate After College
You graduate from college, emotions are running high, and now you're on the search for a roommate to help you transition into the next chapter of your life. Talk about stressful, right? Sure, many people will live with their college friends or choose to move back home for a while–after all, parents can make great roommates when you're trying to pay off your student loans (Thanks for the free meals, Mom!) It can be overwhelming to know where to start your roommate search, so we've asked a few graduates who havehere are some tips from people who have successfully been through the process!
At this point, you can pretty much find anything you need on Craigslist, even potential roommates. Desiree Bourque, a recent graduate of the University of Southern Maine, has used Craigslist more than once to find a roommate. "It's easy to post a description of the type of roommate you want, including cleanliness, lifestyle and other key components for living with someone," she says. "People would message me, replying to the ad, and say why they're a good fit. From there, I'd meet with a couple different people and choose a roommate based on who is the most compatible. It's always worked great." Craigslist may not be the first place you think to search for an apartment roomie, but it's worth a shot.
Samantha Burke, a graduate of Siena College, agrees Craigslist can work in your favor. "As sketchy as some listings are, I found [my roommate] on Craigslist," she says. "I moved from Atlanta to Boston and wasn't able to meet in person, both to meet her and see the apartment, so I FaceTimed with my now roommate and she showed me around! Almost a year later, I'm confident she's definitely not a serial killer." It's a must to either meet your potential roommate in person, safely, or at the very least FaceTime them so you know it's for real.
Join Facebook groups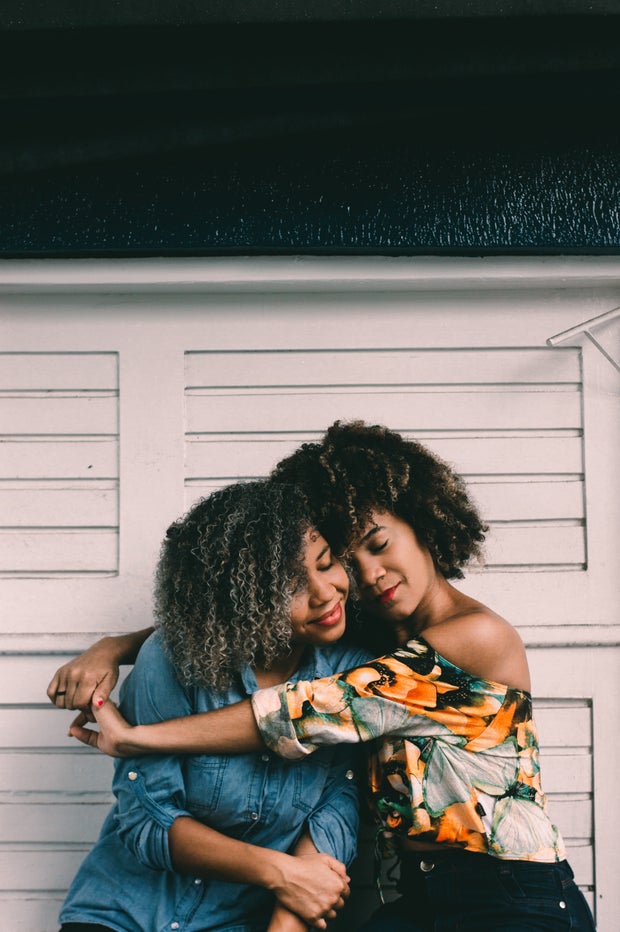 Hian Oliveira | Unsplash
Facebook has the perfect combination of relatable memes, current news articles and even potential roommates. Mara Hyman, a graduate of the University of Southern California, recommends using these groups to your advantage. "I think that Facebook groups are the way to go when it comes to finding an apartment and also a roommate after college! In large cities, you're likely to find housing groups for that specific area that are geared towards 20-somethings who might also be new to the area. This is how I found my current roommates!" Living in a new place can be intimidating, so finding roommates who are familiar with the surroundings can make your transition a little easier.
Mara further explains, "Similarly, college alumni groups or groups for your specific graduation class can be helpful for scoping out other alums moving to the same city. If you're joining a large company with a recent grad/new hire training program, you will likely find a Facebook group where you can connect with other new hires in the same situation." You'll see fellow college classmates posting about vacant rooms in their apartments and even find ones in the same boat as you are. Be open to new people and remember your roommate does not have to be your best friend.
Alaina Leary, Emerson College '17, says there are also identity-specific groups that can also be found on Facebook. "I'm in a couple of LGBTQ+ Boston housing Facebook groups. I didn't meet a roommate there, but I see postings all the time!" she says. "For safety or comfort, these kinds of groups could be useful whether someone's looking for another POC to live with or someone else who works in nursing." Living with people you can identify with or relate to might make your apartment feel a little more like home. Don't be afraid to put yourself out there so you find exactly what you are looking for.
Utilize online services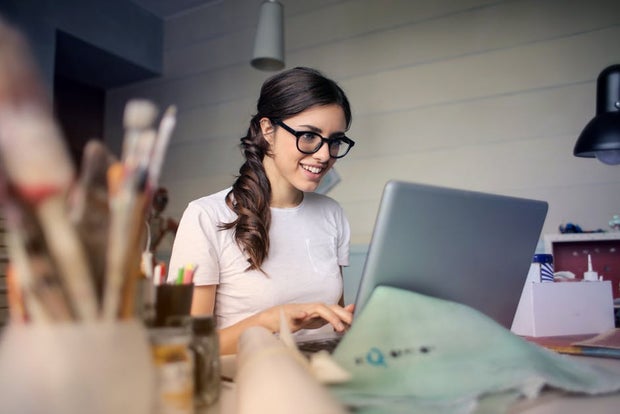 Pexels / Andrea Piacquadio There is an endless amount of websites and apps to help you find the perfect roommate. Knowing which ones to trust can be challenging, but they can also work great when it comes down to compatibility. Bianca Lapensee, a graduate of Bishop's University, used roommates.com to find her roommate. "You enter the city you wish to live in, answer questions about yourself and what you look for in a roommate and then the site will send you matches based on your responses," she explains. It sounds a lot like online dating, which may steer you away from this option, but Bianca happily found a great roommate. "It works both ways, too," she says. "If you're looking to fill a spot at your apartment or are searching for a room to move into."
Ask your fellow friends which sites they may have used, or post a status on Facebook asking for suggestions. You want to make sure you're being cautious about the information you're putting out there, so be smart about which sites you use!
Go old school and post flyers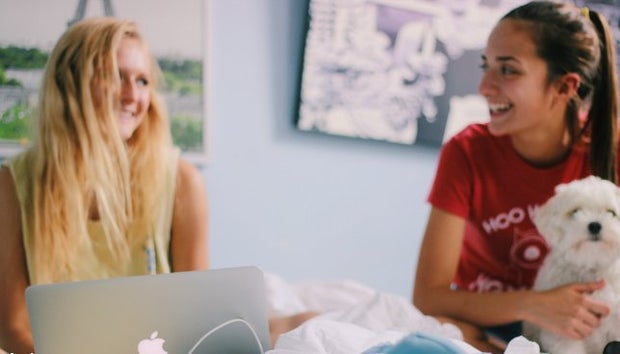 Anna Schultz / Her Campus You know how you see people posting flyers in movies about their lost pets or the occasional yard sale ad on neon paper posted on a telephone pole in your hometown? Well, some people are still using flyers to find their roommates, and it's working. Olivia Hennedy, a graduate of Bishop's University, shares how her good friend went about his roommate search. "He posted flyers in some of his favorite local spots with basic information about his apartment and the type of roommate he was looking for," she explained. "He figured the type of roommate he wants would enjoy hanging out in the same places as him, like his favorite bar or coffee shop, and sure enough he had some inquiries and chose one who is now his best friend after a couple years of living together." If you have a favorite spot you like to hangout in, post a flyer!
Keep in mind this type of advertising doesn't work if you're moving far away. But if you're staying local, it might be exactly what you need to narrow down your roomie search. And who knows, you could even gain a new friend out of it.
Reach out to friends of friends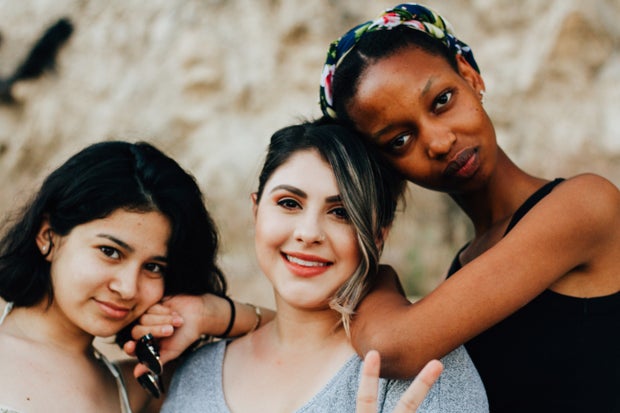 Omar Lopez | Unsplash Word of mouth is probably one of the best ways to find a roommate you'll feel comfortable living with. If your close friends have different life plans than you at the moment, ask them if their other friends may be a good roommate fit for you.
Tell people you're looking for a roommate and soon enough you'll find someone who will have a person in mind for you. It's a matter of making it known and being willing to meet with various people until you find the perfect fit.
Look on LinkedIn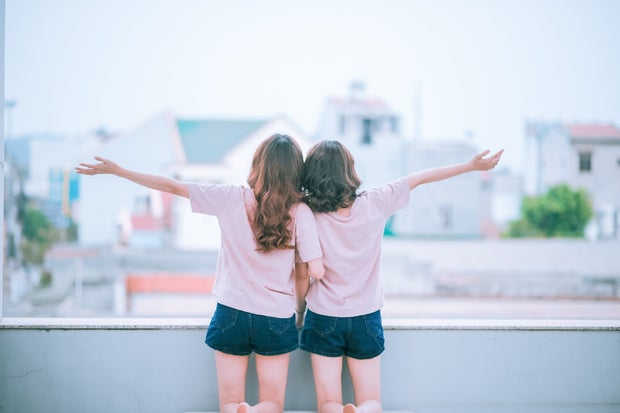 Photo by Pixabay from Pexels The same place we share our accomplishments and seek out jobs may also be your solution to finding a roommate, particularly one you have similarities to. This isn't the type of site you want to post personal ads on, as you want to keep your page looking professional, but join LinkedIn groups that suit your interests. Sororities often have their own groups and as a result are able to post about roommates or vacant rooms they are trying to fill. You may not know the person posting about needing a roommate, but if they are also a "sister" then you may feel more inclined to room with them instead of a stranger.
Searching for a roommate can seem like a daunting task, but don't let it discourage you. Understand it may take time but trust the right person will come along at the ideal moment. It's preferable to live with friends, but sometimes that option isn't available. Whether you're searching for an apartment, looking for a direct roommate or trying to fill an empty spot in your own home, be smart about who you share information with and be sure to conduct interviews before you agree to live with someone. Be honest about your living expectations and everything else should fall into place. Cheers!