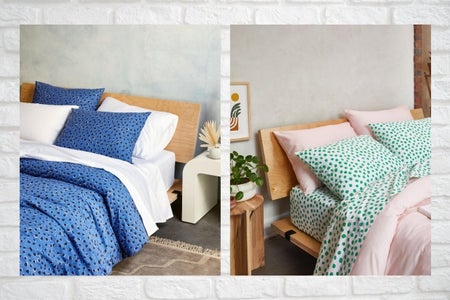 Brooklinen's Back to School Collection Is Everything You Didn't Know You Needed
While back-to-school may not look the same for everyone this year, students across the world are getting ready for a new semester. Whether you'll be living at home or heading back to campus, give your room a refresh with Brooklinen's Back to School Classic + Luxe seasonal collection.
Inspired by Grecian colors and vibrant greenery, this bedding collection comes in two new colorways, Spotted Deep Navy and Spotted Green on White. These eye catching styles are perfect if you want to give your dorm style an upgrade or refresh your Zoom background. They pair especially well with white or black, or lend a fresh feel to shades of navy or rose pink.
These rich new prints are available in both the brand's Classic and Luxe styles and come in all sizing options. Classic is perfect if you want your bed to always feel like the cold side of the pillow thanks to its cotton percale weave. Luxe is for you if you love to feel a little more glam. They boast a 480 thread count and are made of a lustrous cotton sateen. Basically, your bed is going to feel like a cozy sleep oasis with either one.
While Brooklinen's new Back to School Classic + Luxe seasonal collection would make the perfect Zoom background (I don't know about you, but finding a Zoom background I like is such a struggle), the brand has also released their own Zoom backgrounds you can download to use in class. My personal favorite is the "Friday" option that makes it look like you are chilling in a sunny backyard.
Celebrate the new semester and treat yourself to some beautiful new bedding—even if you just want to up your video call game. No matter what your fall semester looks like, Brooklinen has you covered with everything you need to get through your classes - whether they're on campus or remote. 
Shop the collection below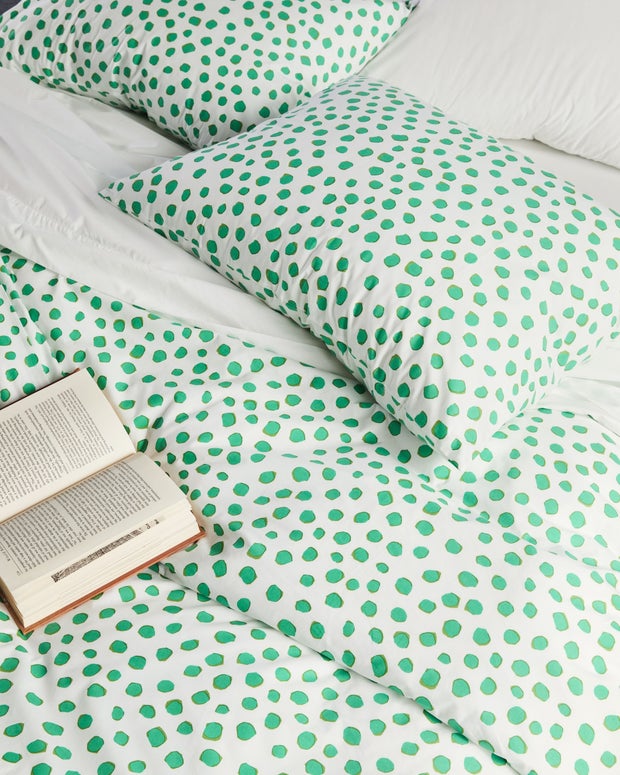 Brooklinen Classic Duvet Cover, Brooklinen, $119, shop now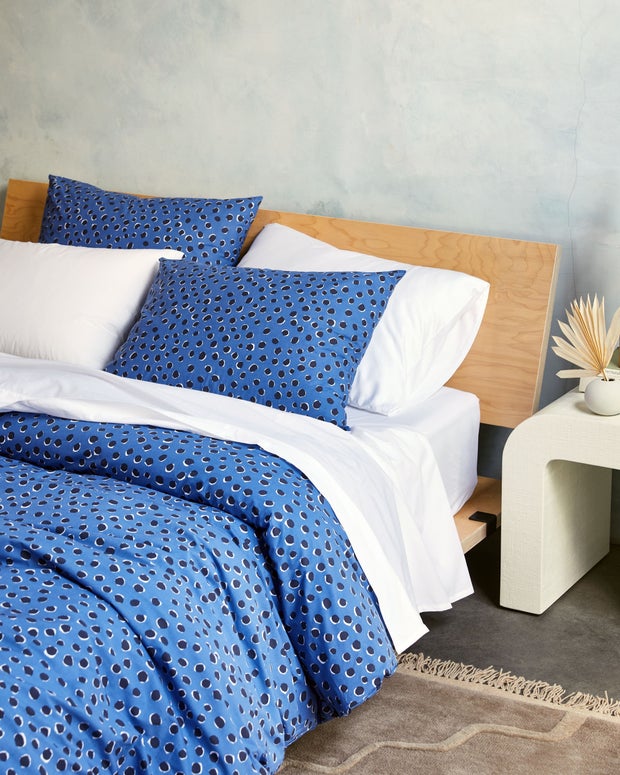 Brooklinen Luxe Duvet Cover, Brooklinen, $155, shop now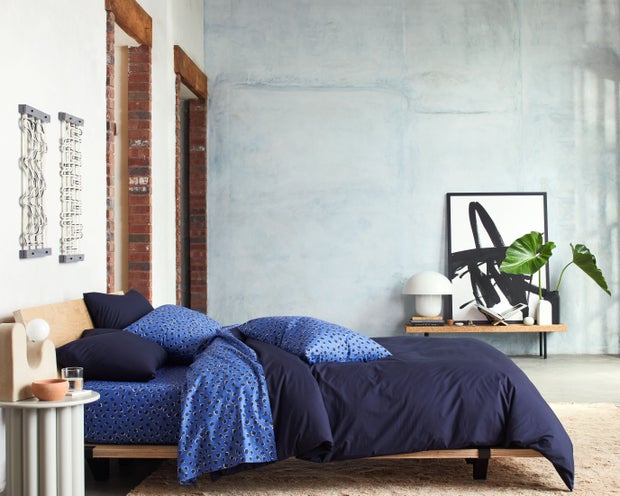 Brooklinen Luxe Hardcore Sheet Bundle, Brooklinen, $139, shop now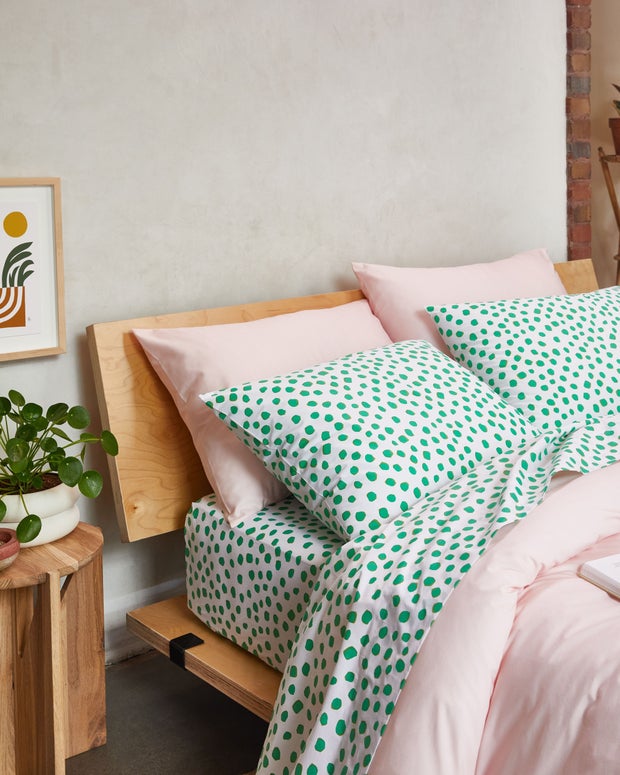 Brooklinen Classic Hardcore Sheet Bundle, Brooklinen, $139, shop now
Just a heads up — this article may contain affiliate links. While a purchase through affiliate links doesn't impact the price you pay, Her Campus Media may receive a small commission. All products' prices and availability are accurate as of publication.