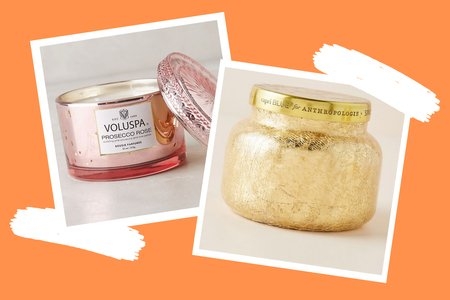 Stop Everything Because These Cult-Favorite Anthropologie Candles Are On Sale For $22 Today
I know I'm becoming an adult when candle sales excite me, but I simply cannot help myself because everything at Anthropologie is 25 percent off today for Anthro Perks members and I could cry tears of joy. While the store has clothes and accesesories I go crazy for (read: spend all of my money on), I'm most addicted to their candle section. Here, I'm rounding up the best candles for fall that you can snag on sale (Capri Blue candles for $22!) today only. And, when you didn't think it could get any better, there's also free shipping. Happy Friday shopping, my dear friends!
1. If you want your home to smell like a cozy, fall wonderland
2. If you want your kitchen to smell like you're baking a fall treat, even though you certainly are not
3. If you'd like your room to smell like a chic spot for drinking Champagne
4. If you want your room to smell like Anthropologie
The Her Campus National Editors write about products we love and think you'll love too. Her Campus has affiliate partnerships, so we get a share of the revenue from your purchase.