Extreme Sorority Houses: Inside Alpha Omicron Pi at Western Kentucky University
Welcome to Extreme Sorority Houses, your look inside of the most stunning, over-the-top sorority homes in the country. This week, we're taking a tour inside Alpha Omicron Pi at Western Kentucky University​. Designed by Abbe Fenimore, Founder & Principal Designer of Studio Ten 25, this house is filled with tons of florals, pretty pastel blues and stunning pops of bright and pastel pinks! Read on for what goes into designing a sorority house of this caliber (and, fair warning, you might actually gasp while scrolling through the images). 
What's the first thing you notice about a space you are planning to work on? Was there anything in particular in this house that excited you before you started working on it?
"One of the first details I look for when beginning the design for a new space is the architectural details. It's also important to take a good look at the floor plan to see how each space will need to function in order to make the best decisions for furniture placement. For Western Kentucky, this house has a beautiful grand entry, and I was excited to see the black and white checkered floor, glitzy chandelier, and grand staircase come together. The entry is also open to the home's library, giving me the opportunity to set the tone for the overall color palette and design for the back of the house."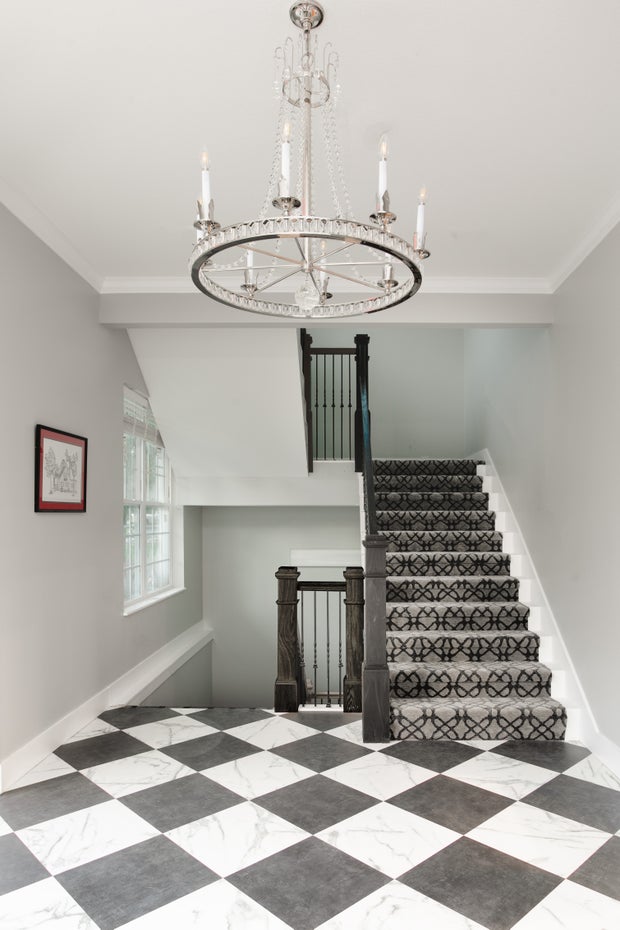 Photo by Emily Hart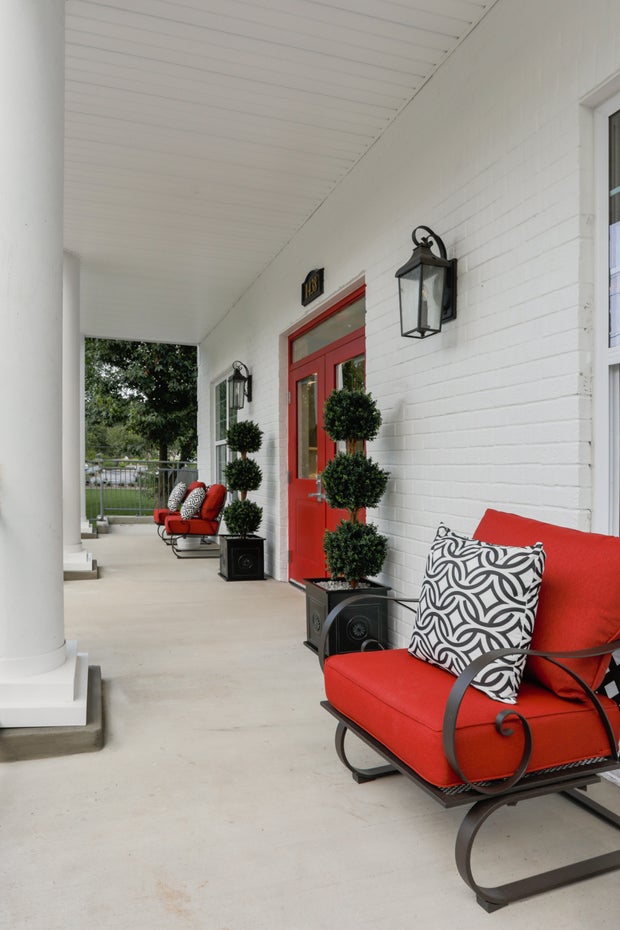 Photo by Emily Hart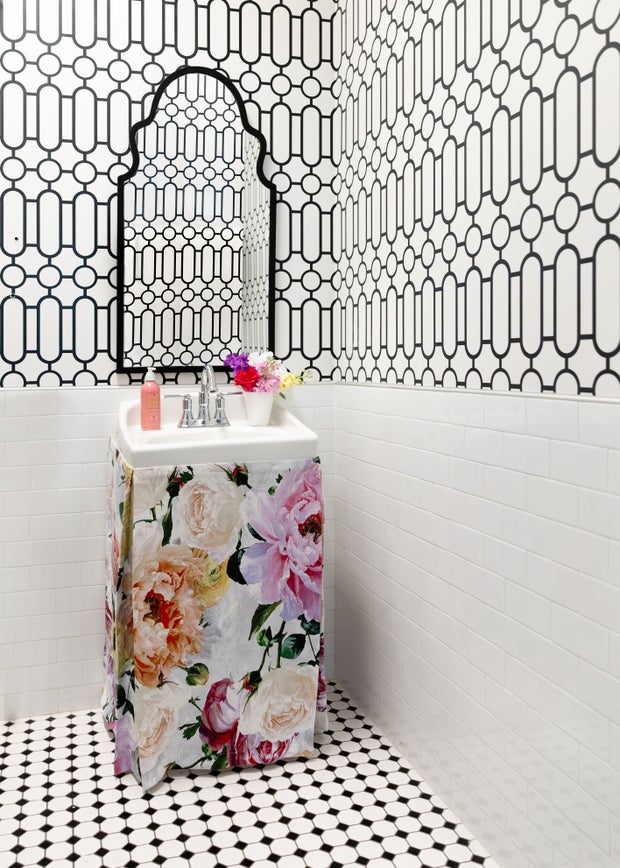 Photo by Emily Hart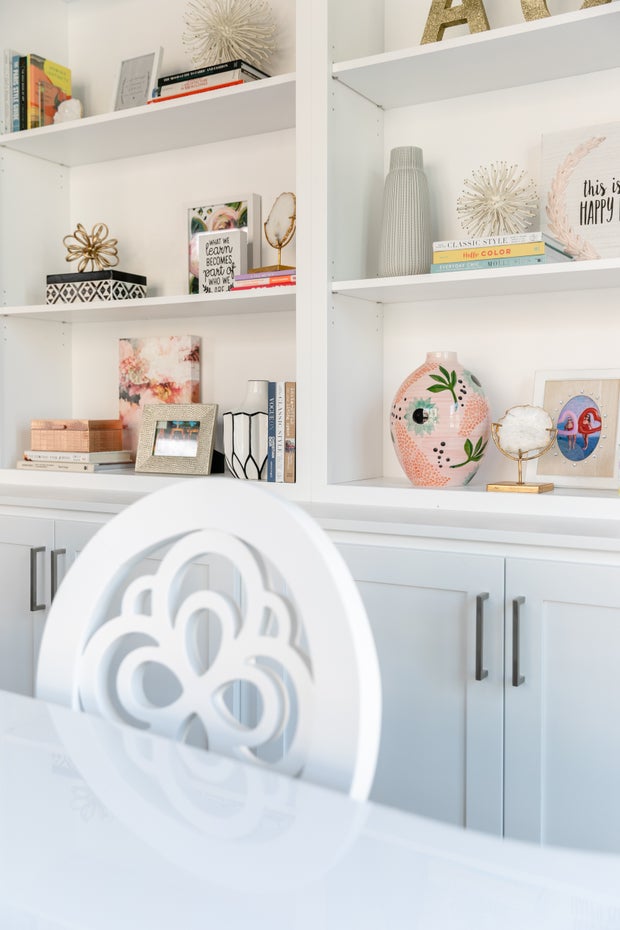 Photo by Emily Hart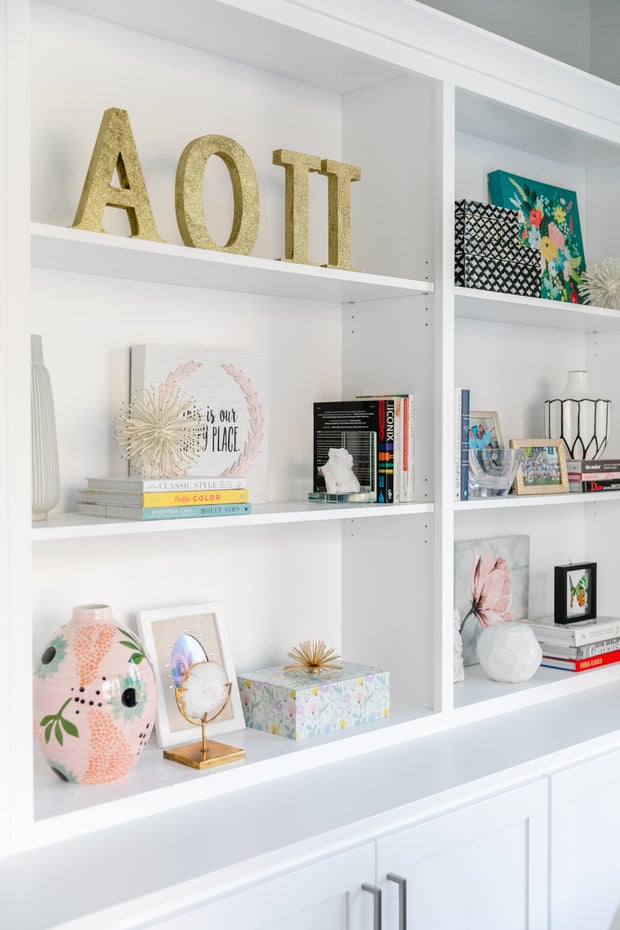 Photo by Emily Hart
What do you hope to convey and reflect with your designs? Does this change depending on style, a specific room or area in the house, or the house itself?
"The goal is to create a home where the chapter members can not only hang out with each other, but feel proud to show off the common spaces when they host guests for larger sorority functions. My hope is that the overall design reflects the wish list of each chapter and incorporates the little details that make this feel like home for them. Each space needs to be easy to move around for larger events, while still feeling comfortable enough for weekend lounging."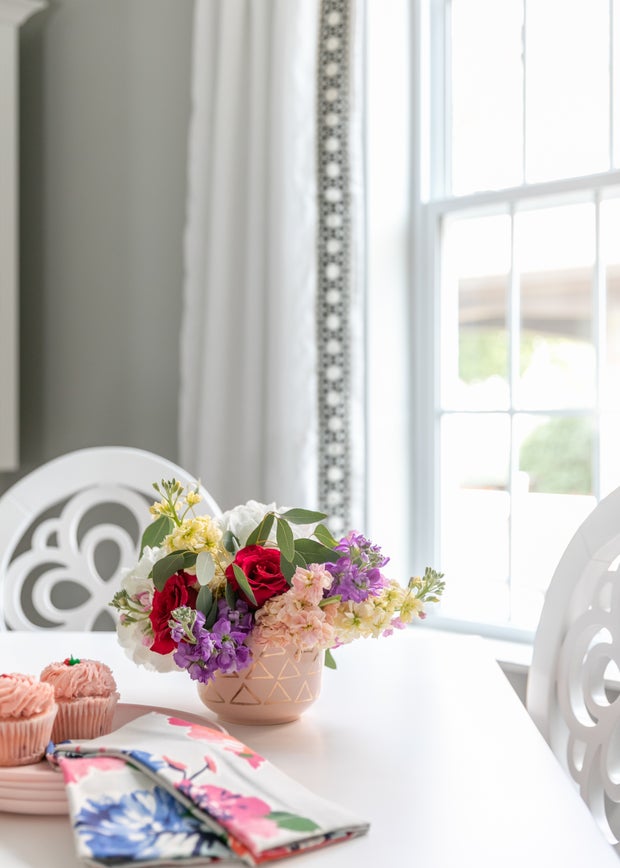 Photo by Emily Hart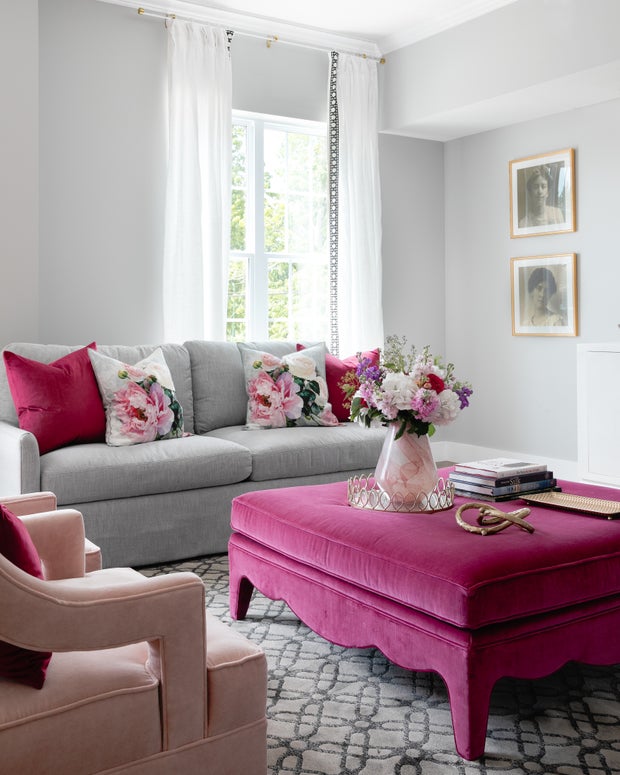 Photo by Emily Hart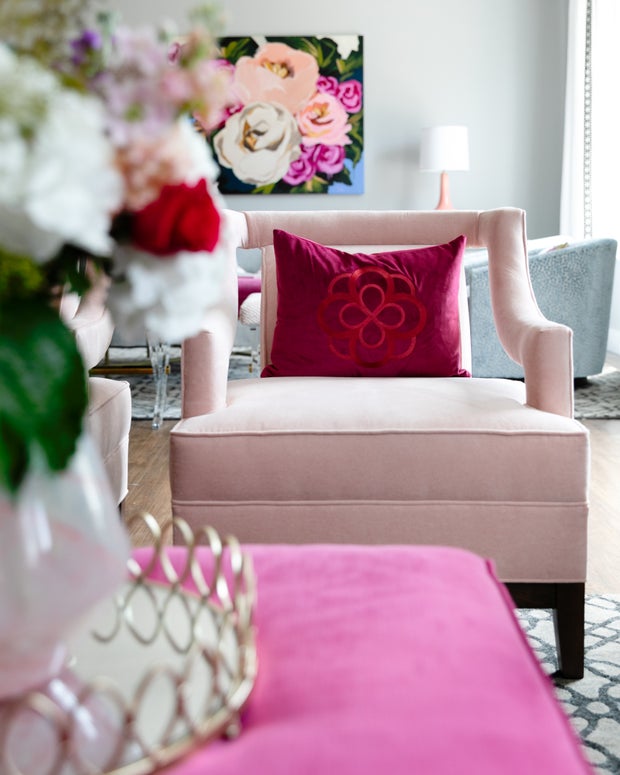 Photo by Emily Hart
Photo by Emily Hart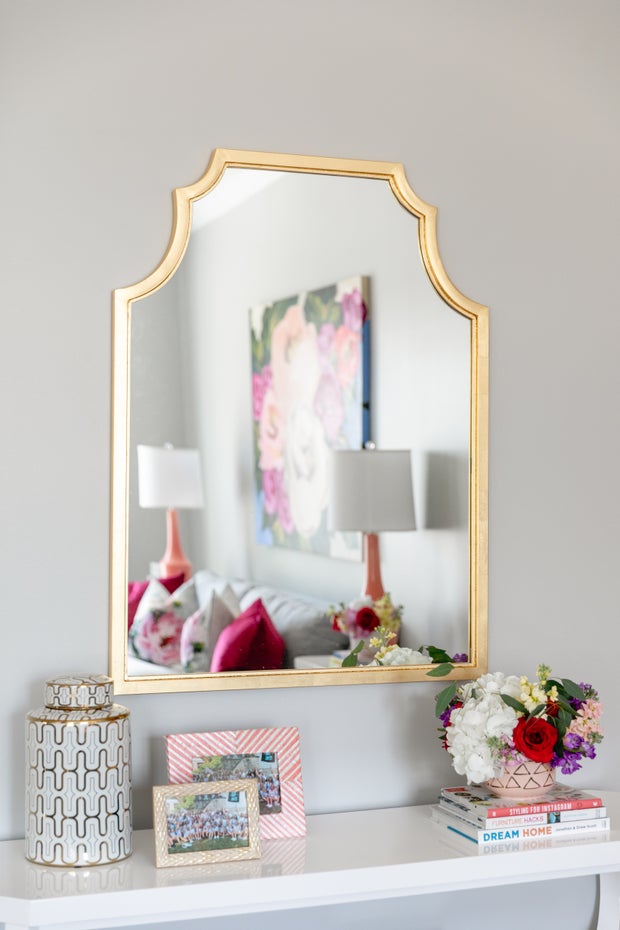 Photo by Emily Hart
What was your main source of inspiration for this house? 
"Inspiration always starts with each chapter's vision board. We love that most AOII chapters want to incorporate their brand colors while creating a home that reflects their youthful style. We want the main pieces to be durable and classic to allow for easy updates and changes over the next few years. The Illinois State and Western Kentucky chapters both wanted pops of pink mixed with unique elements like the infinity rose to reflect AOII's brand."