10 Products That'll Make Your Dorm More Luxurious Than Ever
This is a sponsored feature. All opinions are 100% our own.
It's pretty much a universal truth that dorm life is far from glamorous. When you first walk into your new home for the year, you're probably going to be underwhelmed by the functional-but-ugly wooden furniture, or the bare (and probably chipped) walls. But "dorm" and "luxury" don't have to be mutually exclusive—it only takes a few products to make your room cozy and homey, so you won't have to spend the year feeling like you're living in box.
That's why we've partnered with Pottery Barn Dorm, because they understand that the best dorm products have both function and style. You're going to want to add all these decor essentials to your back-to-school shopping list, but here's some of our favorites to get you started.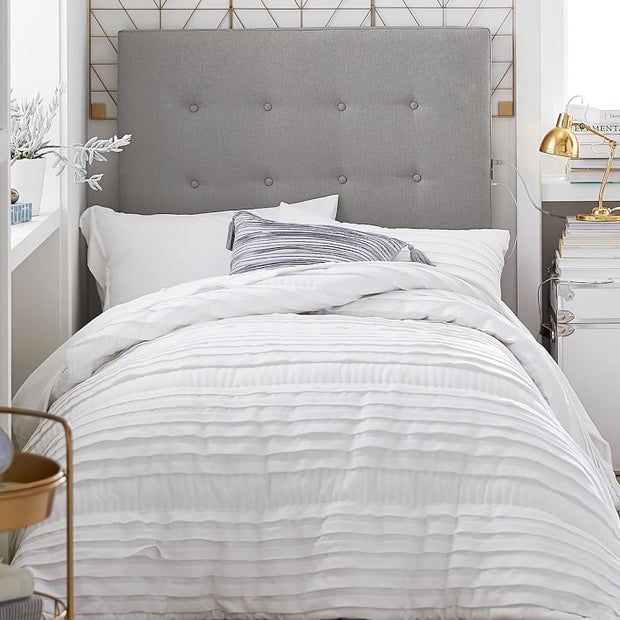 The best bedding should make you go, "Ahhhh" as you cuddle up into bed after a long day of classes (or half-day, never underestimate the power of the midday nap). This bedding bundle, which has simply classic pleats and is available in four different color options, will have you doing just that with its oh-so-comfy polyester quilt and microfiber sheet set—which, BTW, has bacteria-fighting technology. Now that's what we call luxury.
The thought of communal showers already has us shuddering, but fear not! This shower bundle not only makes it super easy to buy all the things you need (a bath towel, hand towel, washcloth and shower caddy are all included), but the super-soft cotton towels and color choices will allow you to shower in comfort and style.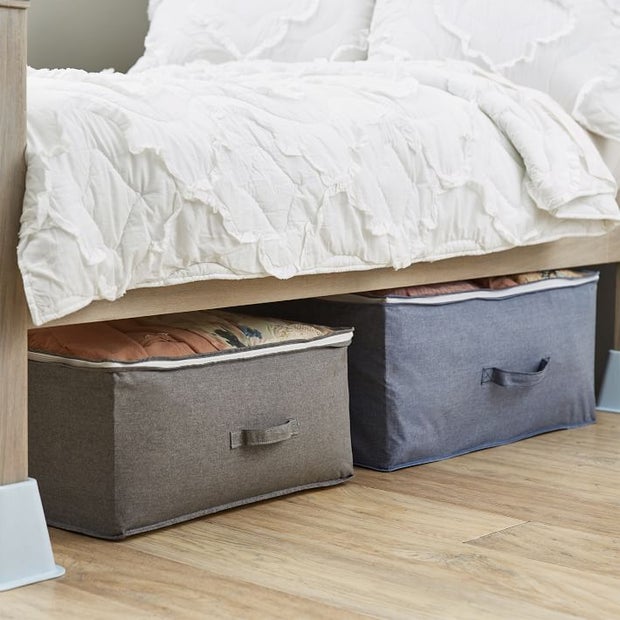 Trying to fit your entire wardrobe in that tiny closet? Yeah, we didn't think so. Storage bins might call to mind an image of bulky, clear plastic containers, but these are a simple-yet-classic upgrade. They're soft, flexible and are available in two different sizes, so no matter how much extra stuff you brought to college, it'll all be kept safe.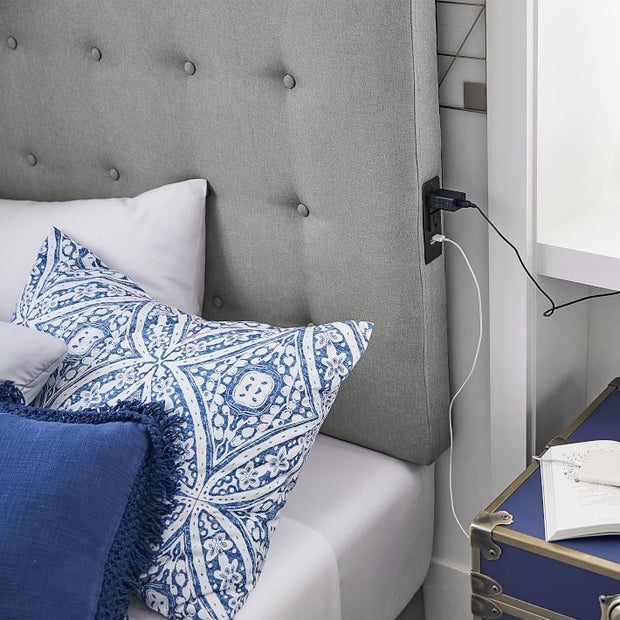 A nice headboard can take your twin XL bed to the next level by adding some flair, and this one is no exception. If you're intimidated by those intense DIY headboard videos like we are, no need to worry: You can hang this so easily with 3M adhesive tape. The real winner here, though, is the plugs and USB port, because those extension cords are always just too short, right? Watching Netflix in bed (or, uh, finishing that paper) has never been so easy.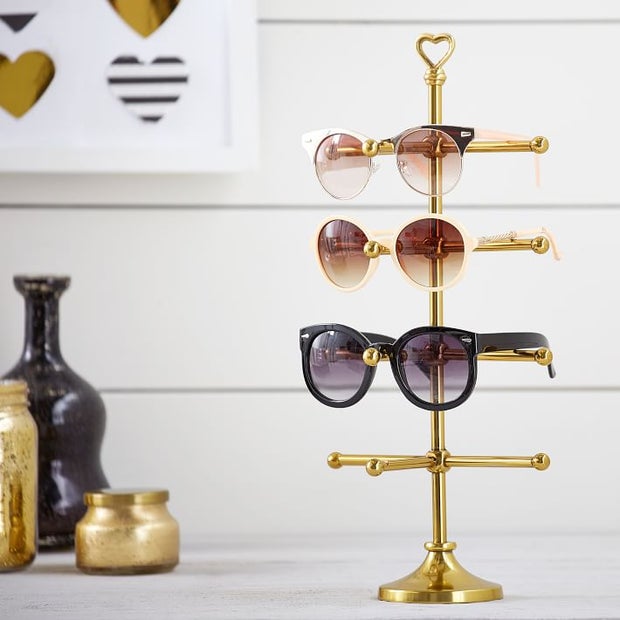 OK, so maybe those of you in the northern regions won't have sun all year round, but we think this sunglasses holder is the perfect way to show off your cute accessories. It's made with stainless steel, so you know it's sturdy, and the gold finish adds that perfect touch of elegance. And even if you only own one or two pairs of sunnies, you can store necklaces and bracelets on this as well. Score!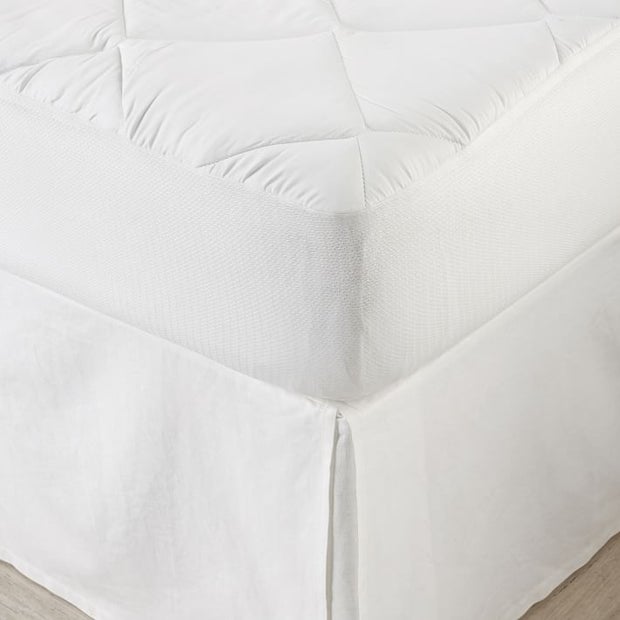 You deserve to sleep on something better than those rock-hard dorm mattresses. This mattress pad is going to give you a softer surface (your back will thank you), and on top of that, the 37.5 technology helps you maintain a comfortable climate. Talk about fancy.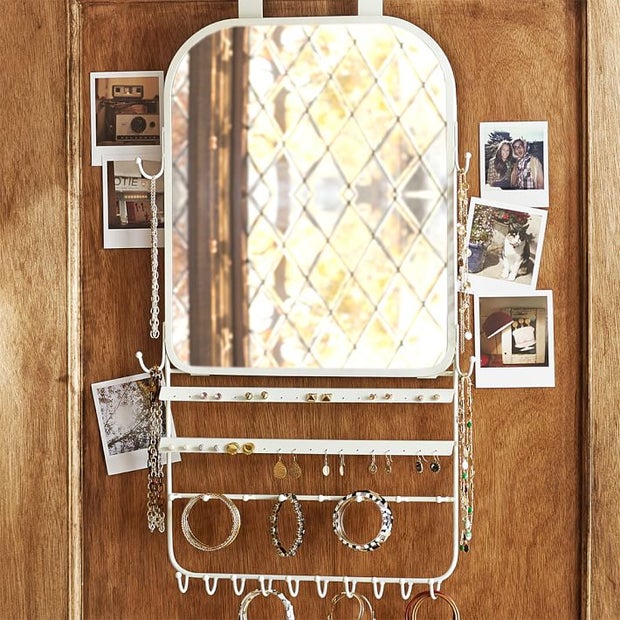 You'll never have to ask yourself where that one pair of earrings went again. This delicate mirror doubles as storage for all your trinkets, so you can display your cute (or kitschy) accessories and remind everyone of what great taste you have. Plus, we think this would look even cuter surrounded by photos of you and your friends.
Did someone say coffee? Yes, you can start your mornings off by waiting in the interminable Starbucks line, or you can use that time for getting some extra shut-eye and then get your caffeine fix right at home with this beautiful coffee maker. Plus, we all know coffee tastes better when you drink it from your favorite mug.
Your bed is likely going to be the center of attention in your room, so you might as well dress it up with a duvet fit for a queen. We're loving the intricate pattern on this cotton duvet cover, and you can get it in everything from "Dark Purple" to "Quartz Blush" (the name alone sounds luxurious to us!).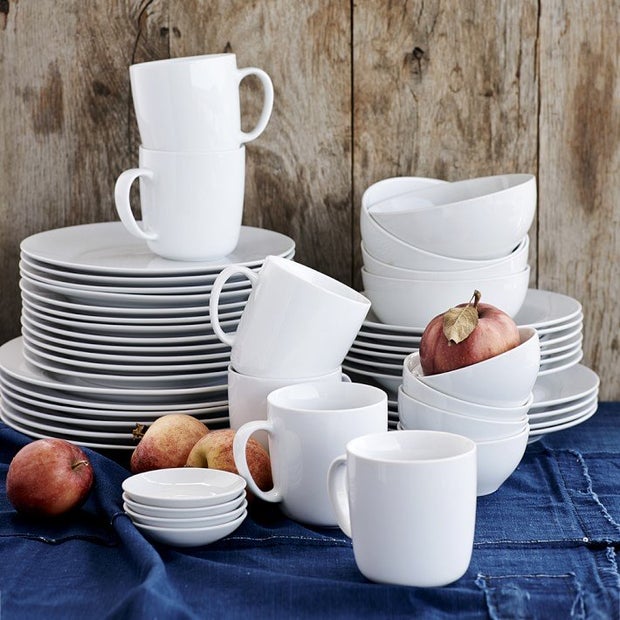 Sorry, ladies, but instant ramen isn't going to cut it anymore. Living your best, luxurious life starts with the food you're putting into your body, and with these sleek, functional dishes, you'll actually get excited about heading to the kitchen to fix something up for yourself. They're made of porcelain and are microwave-safe, so we have a feeling you'll be holding on to these even after you leave college.
Get a few of these awesome items for your dorm room, and we promise you'll be living large this school year.