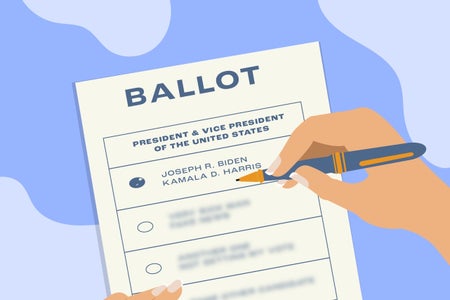 Why I'm Voting for Biden for President

I grew up in the South in a Puerto Rican Jamaican Chinese family of New Yorkers. My ancestors were farmers, factory workers, nurses, and teachers. They were also storytellers, and I always understood the profound sacrifice they made so that our family could live a better life in the United States. Even in the face of prejudice, misunderstanding, and injustice, they kept believing in better things. They believed in the American Dream.
The first time I had the privilege of voting in an election was in 2012 for President Barack Obama. Two years later, when he visited my alma mater, I was selected as part of a group of student leaders to attend his speech and sit on the main stage. Being in the presence of a strong leader — a Black leader — and a person who overcame many odds to get to that stage, led me to believe that I, a first-generation college student and mixed woman of color, could be one, too.
This year, I will be voting for Joe Biden because now more than ever, we need hope, empathy, kindness, and understanding. We need science, and we need to ensure that the American people are safe and protected. For years, we have been misled by politicians claiming to restore our country and make things right. This year, regardless of how you voted in 2016, or for the past few decades of your life, it's time to vote for humanity over party. It's time to vote for Joe Biden.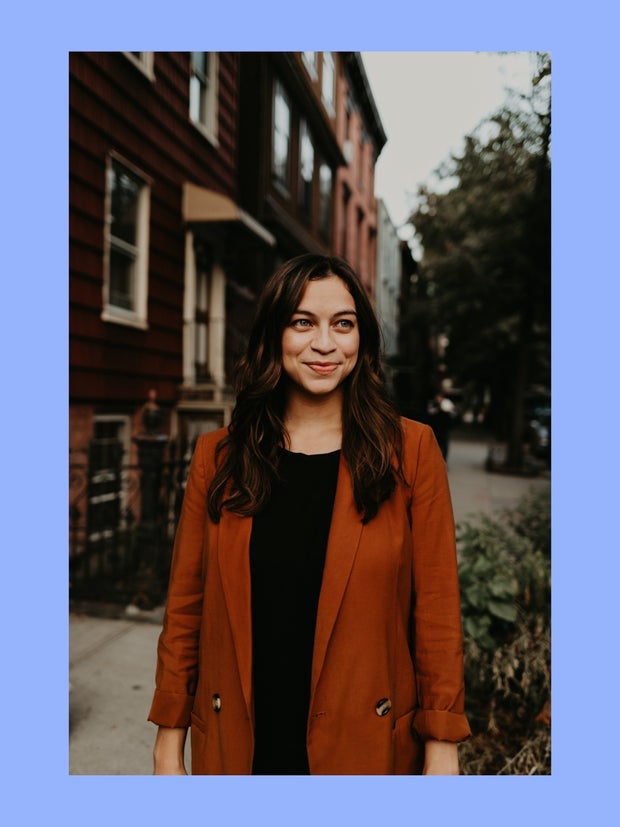 Photo by Olivia Steuer Joe Biden is a person who can reach across the aisle and get things done. He has worked in the White House. He has legitimate political experience and understands the privilege of being the President of the United States. He understands loss, he understands military families, and he has observed leaders for many years and learned from them. 
I'm voting for Joe Biden because the American people deserve to turn on the news and see a leader who is actively working toward empathy, cross-cultural understanding, and the betterment of society. The American people deserve a leader they can look up to, not one who bullies others and blames his own citizens for natural disasters, crime, illness, and poverty. We do not need an abuser in power. What we need is hope.
With the November election in just a few weeks, it's more crucial than ever to vote and to vote informed. Know the power of your ballot. Know who you're voting for and why. If you're unsure, ask questions. Consider what your vote will mean for health, education, reproductive rights, and equality in this country. And when you mark your ballot, think not only of yourself but also of the people in this country who look, act, and were raised differently than you. They are human too. 
The United States is full of diverse, talented, intelligent people, and it's for this reason, many come here from afar for better opportunities. My ancestors came to the United States because they believed in something better. They had hope. When I cast my vote, I'm reminded that hope is more powerful than fear and that every election, we have the opportunity to believe in something better for our nation. 
If you're one of the many folks at home who believe your vote doesn't matter or that you're powerless when it comes to elections, I hear you. It can feel overwhelming to think you are just one person and that your vote is minuscule in the grand scheme of things. Your vote is your voice. It's your power. Our country's future is on the ballot, so show up and make your voice heard when it really counts. 
When we exercise our right to vote, we contribute to creating a safer, stronger, healthier society for all who live here and all who will make the U.S. their home in the future. When we vote in this country, we vote for a better tomorrow for everyone — children, adults, seniors, veterans, people of color, immigrants, women, the LGBTQIA+ community, and everyone in between. 
November 3rd happens to also be my 26th birthday. That day, all eyes will be on America. They will be on you. Don't be the person who sits this one out. This election will be close, and we cannot afford to leave its results to chance. No politician is perfect. However, when we show up, make our voices heard, and continue to hold our leaders accountable, we take steps in the right direction for the good of everyone. Joe Biden and Kamala Harris cannot win this on their own, so make your plan to vote now if you haven't already. 
In November, when votes are counted and we're clear on who will lead our country for the next four years, know that the work doesn't stop. The work is constant. It's consistent. Our future will reflect how we, as American people show up — or do not show up — for the soul of our country.
This is a sponsored feature. The opinions stated represent the opinions of the author and not the opinion of Her Campus Media.