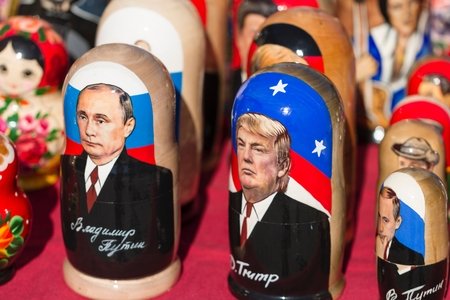 The U.S. Senate Acquits President Trump in Final Impeachment Trial Decision
This afternoon, the U.S. Senate announced their final decision to acquit President Donald Trump of all charges following his impeachment trial that began on January 16. Last December, the President was impeached by the House of Representatives on two articles: use of outside influences from Ukraine to help 2020 re-election, which counts as an abuse of power, and obstruction of Congress after he refused to let any of his staff testify amidst accusations. Since the Democrats currently hold the House, they originally moved to impeach Trump but because the Senate is majority Republican members, they eliminated the chance of removal from office.
Tensions between Republicans and Democrats have run deep, especially after a previous decision was made last week to reject any new witnesses from speaking in the trial. Last night, Donald Trump delivered his State of the Union address where he had a very public interaction with House Speaker, Nancy Pelosi – one of the biggest advocates for Trump's removal from office. Trump was seen ignoring Pelosi's offer for a handshake, while Pelosi was seen ripping up a copy of Trump's speech following the address. 
Here is the moment Speaker Pelosi tore up Donald Trump's SOTU speech.
pic.twitter.com/FUUXlYl6Af

— Karine Jean-Pierre (@K_JeanPierre) February 5, 2020
"Unlike so many who came before me, I keep my promises." #SOTU pic.twitter.com/Ksnati9gcH

— The White House (@WhiteHouse) February 5, 2020
Trump is the third president ever to face impeachment (Andrew Johnson in 1868 and Bill Clinton in 1998 were both impeached, while Richard Nixon resigned before he could be impeached in 1974). However, not a single one of the impeached presidents have been removed from office. 
What does all of this mean?
Trump will remain in office for the time being leading up to the 2020 presidential election. The result of the impeachment trial permits that Trump is still the acting President of the United States, and that he is also still eligible to run for a second term and even win. The impeachment itself acts as more of a slap on the wrist, not actually a punishment. 
According to Her Campus's 2020 pre-election survey, Trump remains a top choice presidential candidate among college women, with 11% of students surveyed saying they would vote for him pre-primary. He has just a few months until November 3 arrives, and it will be interesting to watch how this impeachment trial result guides voters. Many are expecting that President Trump will incorporate the events of the impeachment trial into his campaign rhetoric moving forward. Trump is famously known for playing the victim role during times of accusation, or when he is confronted with negativity from the press. The 2020 election is sure to be a big moment for young voters of Gen-Z who have never lived through a political event like this within their lifetime.