Your Complete Guide to Binge-Watching 'Sex and the City'
How to Watch
HBO GO, Amazon Prime and good ol' DVD box set
Reason to Watch 
Because it is the best show in the history of the world? Literally, no other reason than it will make you laugh, cry, scream and live life to the fullest. Oh, and don't forget the major fashion inspo you will get.
Suggested Rate of Watching
One season per week. If you try and binge-watch this show too fast, you are going to catch a really bad case of envy. Seriously. Symptoms are: dressing like you're in 2002, writing school essays in Carrie Bradshaw's voice and searching for flights to NYC in your spare time. This is not a bug you want to catch. Or do you?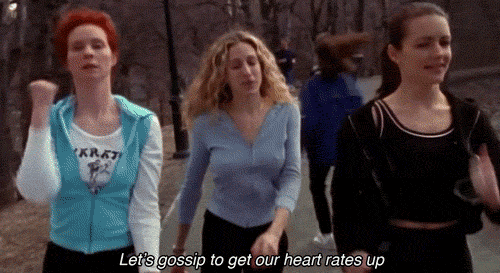 You Will Like This Show if You Like… 
Gossip Girl, Gilmore Girls, The L Word or seriously any show involving a scandalous #squad and a bit of nudity.
Best Season
Season Four
Worst Season
Season Two
Best & Worst Episodes From Each Season
Season One
Best: 1x11 — "The Drought"
Worst: 1x03 — "Bay of Married Pigs"
Season Two
Best: 2x18 — "Ex and the City"
Worst: 2x07 — "The Chicken Dance"
Season Three
Best: 3x05 — "No Ifs, Ands or Butts"
Worst: 3x16 — "Frenemies"
Season Four
Best: 4x10 — "Belles of the Balls"
Worst: 4x17 — "A 'Vogue' Idea"
Season Five
Best: 5x07 — "The Big Journey"
Worst: 5x02 — "Unoriginal Sin"
Season Six
Best: 6x07 — "The Post-It Always Sticks Twice"
Worst: 6x19 — "An American Girl in Paris: Part Une"
Character You Will Aspire to Be Like 
Samantha Jones
Character You Will Love to Hate 
Carrie Bradshaw
Couple You Will Be Shipping 
Miranda and Steve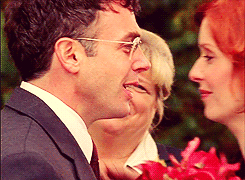 Terminology You Need to Know
The Coffee Shop – this is the girls' favorite breakfast location. It is a real restaurant located in Union Square in Manhattan.
A zillion other sexual words that you will find yourself Googling, then quickly regretting it.
Best Guest Stars
Jennifer Coolidge, Matthew McConaughey, Bradley Cooper
Snacks to Eat During 
Any kind of ice cream. And a Cosmopolitan, of course.
Best Quotes
"I've spent $40,000 on shoes and I have no place to live? I will literally be the old woman who lived in her shoes!" — Carrie Bradshaw
"I know your friends just fine. Charlotte is the brunette, Miranda is the redhead and Samantha is trouble." — Mr. Big
"I like my money where I can see it—hanging in my closet." — Carrie Bradshaw
"Maybe we can be each other's soulmates. And then we can let men be just these great, nice guys to have fun with." — Charlotte York
"I will not be judged by you or society. I will wear whatever and blow whomever I want as long as I can breathe—and kneel." — Samantha Jones
What to Do When You're Done Watching
Cry. Then watch the first Sex and the City movie; then the second Sex and the City movie. Move to NYC to be an aspiring writer and pretend to be Carrie Bradshaw for the rest of your days. The end.