Brace Yourself, Because 'America's Next Top Model' is Officially Back
Remember that intense pain that you felt when you heard that America's Next Top Model was being canceled? As it turns out, that emotional roller coaster isn't over. Variety just confirmed today that the show is being picked up by VH1. 
Yes, you read that correctly. The days of smizing aren't over just yet.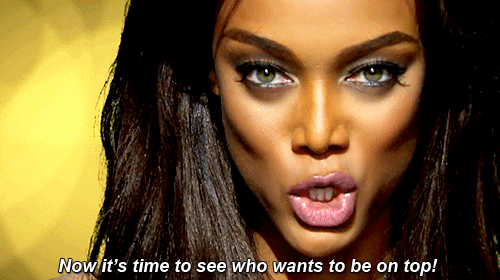 As reported by Cosmopolitan.com, Chief Licensing Officer for CBS Corp Scott Koondel said, "We could not be more excited to bring back and breathe new life into one of the greatest unscripted franchises on television," Emphasis on the word greatest. 
"We hope this is the beginning of a long relationship," he added. And with the show's track record of running for 12 years and 22 cycles, we are pretty confident in that statement. 
There is a catch, though; Tyra Banks will no longer host the show. Variety reports that Tyra will, however, remain involved in the show as executive producer—so hopefully this means we'll still be graced with Ty-isms like Ty-overs, booty tooches, flawsome and more.