24 Signs the One Direction Hiatus is Taking Years Off Your Life
Well, folks, we're several months into the One Direction hiatus/"break"/misery-fest and I thought this was going to be fine but I was wrong. You've reached peak hysteria. You've developed trust issues. You've lost your sh*t and you're not sure you can go on. Note to self: Never fall in love with a boy band EVER because it will take years off of your LIFE. Symptoms include: 
1. You find yourself on YouTube at 2 a.m. watching "Harry & Louis - Body Language" and you're not sure how you got there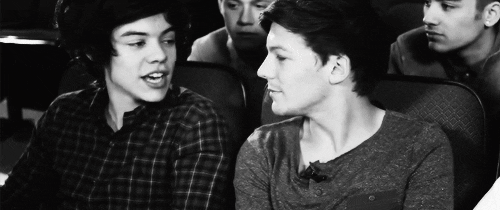 2. You've seen that damn Carpool Karaoke video like 154 times and it hasn't gotten old yet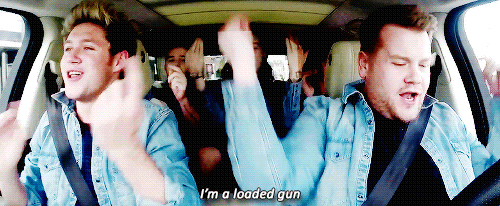 You have NO CONTROL. 
3. You started watching footage from the last concert Zayn was in and you're looking at Niall's face cause you know he KNOWS and now you're devastated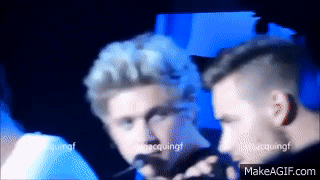 Brb sobbing 
4. You watch super old interviews of them back in 2010-2011 and see how happy they are and then feel miserable 
FETUSES. 
5. You seriously hate Modest and Simon and everyone else who ruined this for us 
6. You've revisited all of their old interviews, trying to see if we should have seen this coming 
Of particular note: In the 2013 60 Minutes interview in Australia, Harry says this, when asked where he sees himself in 10 years: "I would hope I'd be touring with One Direction still." 
7. You're spending significant blocks of time on Tumblr reading 1D fan fiction and it's just so JUICY 
8. But you're also devastated by the rumor that Larry was a factor in the split (hopefully just hiatus but...) so you feel kind of guilty for reading the juicy fanfics 
9. But COME ON, the evidence is there, people! 
I MEAN.
HAZZA! 
Okay, I don't think they're in a romantic relationship but I don't think ANYONE can deny that they used to have a very beautiful, intimate relationship that was on a different level than that of the other boys. And if their relationship never mends I will die. 
10. You have a strong opinion re: #Babygate
11. Your therapist is concerned for you, and frankly, you are too 
Yeah, Liam, I AM disappointed. 
12. You've spent hours parsing through 'History' lyrics looking for ~clues~ when you should be, like, reading your actual history textbook 
CAN we live forever, though? You tell ME, Harry. 
13. You've spent hours parsing through 1989 looking for clues about Harry's character, because God help us if he goes solo and stays solo forever 
14. You truly believe if you could get Harry and Louis in one room together you could mediate whatever feud supposedly went down in 2012 and mend this whole thing up 
Sigh. 
15. You miss Liam's fatherly ways
16. You miss Niall's hip thrusts 
17. You miss Louis's sassiness 
18. You miss Harry's ridiculous magnetism  
These gifs keep me up at night. 
19. You miss Zayn's absolutely exquisite face 
DED
20. Every time you listen to "Pillowtalk" you feel a little guilty but you also want to support him but you also hate him for ruining your life but you also think he's hot so here we are
Same. 
21. You've listened to all five albums so much you had to switch your Spotify to private to keep up appearances
22. When Harry cut his hair, several of your friends texted you to make sure you "were okay" 
23. You've looked into 1D Hiatus support groups, but to no avail 
Real talk, who's in Boston this summer? I'll buy the wine. 
24. Ultimately, though, you just want them all to be happy—even if that means apart 
But like...together is ideal. Keep the faith, Directioners!