21 Reasons Why We Want to be Olivia Benson
Olivia Benson is one of the most popular fictional characters to ever hit our TV screens. For over 10 seasons, she has shown women what it's like to go from fantastic partner, friend and companion, to awesome boss and mother. Who wouldn't want to be the kind of woman who chases bad guys by day and looks killer in a cocktail dress by night? Here are all of the reasons why we'd kill to be Detective Olivia Benson. 
1. She knows how to walk into a room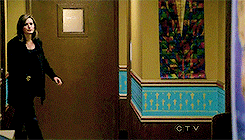 All eyes on her.
2. She knows when her emotions got the best of her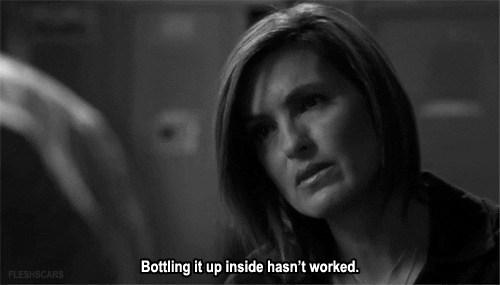 And how many women like admitting that?
3. She handled this guy, as traumatic as this was for us, with dignity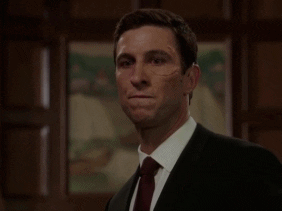 Who could forget that Russian roulet scene? 
4. She could hold her own
5. She knows how to give a pep talk
That's right, Liv!
6. She has a sense of humor, too
*Claps*
7. And isn't afraid to look ridiculous to close a case
(What raves looked like in the early 2000s!)
8. She knows how to get the last word
LOL
9. She's not afraid to be herself
Work it, girl!
10. She always believed in her victims 
No one left behind.
11. How could we not want to be her when this happened...
*Stabler* *swoons*
12. She perfected the hair flip
13. She's an independent woman
...Except maybe Stabler *insert heart emoji*
14. Even if there were no romantic feelings, she had the best friend a woman could ask for
Nothing could compare to the seasons when they were partners. 
15. Her smile is contagious
And beautiful, might we add. 
16. She could rock a dress, even undercover
(If only this was real life!)
17. And a bob cut like nobody's business
"Dear Santa, all we want is to look like Olivia Benson."
18. She understands life, even if this one was hard to follow for her
Remember that time she dated Harry Connick Jr.?
19. She's tough as nails
That face is fierce! 
20. She took her role as boss seriously
And does a great job!
21. And she is also a wonderful mother to baby Noah
Whether she's out fighting crime or putting her son to bed, Olivia Benson is who all women should aspire to be like. She has a fantastic career, a family and even though she may have hit a few bumps in the road, us viewers never doubted her ability to get the job done. While we may have rooted for her with her many love interests throughout the years, Benson proves that you can have it all and be a single mother. She doesn't need a man! (Although a Stabler comeback would be nice, especially with Amaro gone now! *Sobs*)