The 17 Most Bromantic TV Bromances
Nothing is quite as heartwarming as the love and affection shared between two guys. Here are some of our favorite bromantic relationships of all time.
1. Kenan and Kel from Kenan & Kel
Kenan may have abandoned his better half for SNL, but back in the day, this goofy duo had one of the best bromances of the '90s.
2. Ted and Marshall from How I Met Your Mother
Ever since their fateful meeting as roommates at Wesleyan, Marshall became an integral part of Ted's story.
3. Danny and Joey from Full House
Nothing says friendship quite like helping your widowed best friend raise his three daughters.
4. Howard and Raj from The Big Bang Theory
This aerospace engineer and astrophysicist make for the nerdiest bromance around.
5. Blaine and Sam from Glee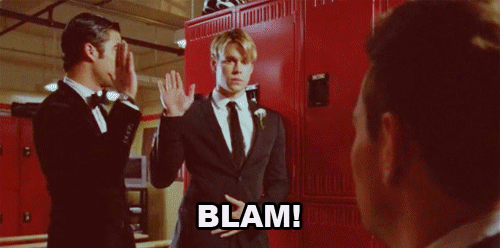 Despite the crush Blaine once had on his straight pal, the two were able to overcome the awkwardness and develop an awesome (and musically gifted) bro friendship.
6. Michael and Dwight from The Office
Michael may find Dwight irritating at times, but Dwight's constant devotion to his boss ties them together in the best intra-office bromance ever.
7. Will and Calton from The Fresh Prince of Bel-Air
These cousins may not always see eye to eye, but that doesn't stop them from becoming an inseparable duo.
8. Schmidt and Nick from New Girl
Only true best brofriends would celebrate their 10-year anniversary of living together with a "TinFinity" party (as the periodic symbol for tin is Sn, for Schmidt and Nick).
9. Tyrion and Bronn from Game of Thrones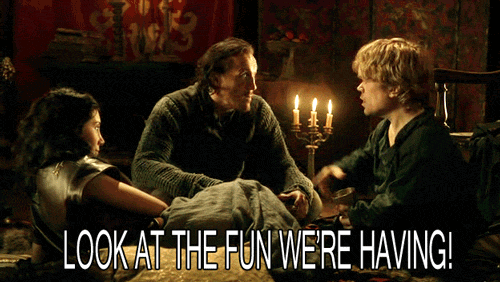 Though their relationship has been through plenty of rough patches, these two have still proven themselves to be the best bromantic sidekicks in all the land.
10. Shawn and Gus from Psych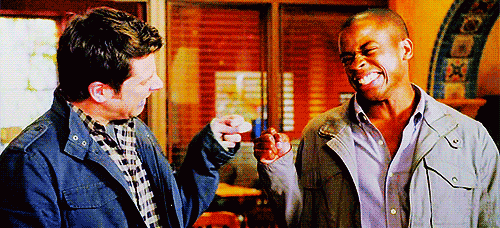 Shawn's psychic abilities might not be real, but the bond between him and his best friend Gus couldn't be more powerful.
11. Troy and Abed from Community
Nothing makes a bromance stronger than by cohosting a fake talk show together.
12. Jerry and George from Seinfeld
They may both be neurotic and self-serving, but it is exactly these qualities that bring Jerry and George together in their epic bromance.
13. Shawn and Cory from Boy Meets World
Cory may have married Topanga, but everyone knows that it's he and Shawn who were really meant to be.
14. Eric and Mr. Feeny from Boy Meets World
Cory and Shawn were great, but we think the relationship between Eric and Mr. Feeny also deserves some love.
15. Ryan and Seth from The O.C.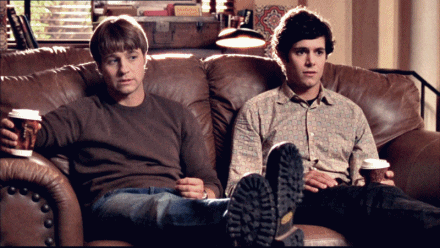 They may have been raised in different worlds, but that doesn't stop these two teens from becoming like brothers.
16. Joey and Chandler from Friends
As much as we love Chandler and Monica, we know the show's best connection is between these two roommates.
17. J.D. and Turk from Scrubs
These two coined the phrase "guy love." Enough said.