Fellow Acne-Prone Girls With Dark Spots: Meet Niacinamide, Your New Skincare BFF
In 2019, the conversation around skincare has become more complicated. Is it self care? Is it capitalism? Is it all an elaborate, expensive lie, or is it 100% essential to our self-love and confidence? Each week in Face Mask & Chill, I keep it simple by diving into one product that I just really, truly enjoy, whether because it helps me feel ~more zen~ or because it just, like, works.
So come hang out with me, and find me on Instagram to share your fave skincare essentials—and the ones so weird that you don't want to try them yourself. I'll do the research because i just like you that much.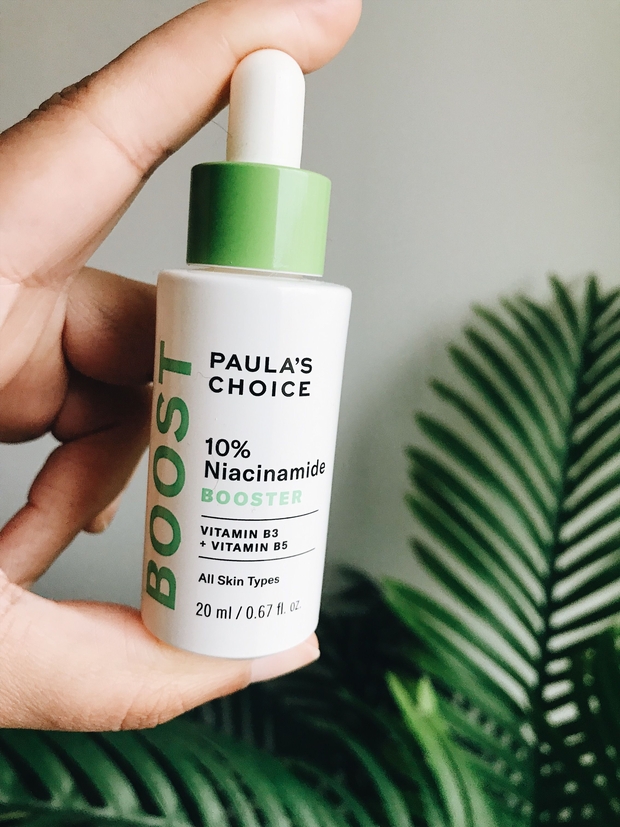 I've been using niacinamide for about two years, ever since The Ordinary's version came on my radar. What I love about niacinamide is how impactful it is. I use it in serum-form on a daily basis, with my fave lavender sleeping mask including niacinamide as a main ingredient. While it's not a straight up acne treatment, I've found that, over the course of a few months, it really helps to make blemishes look more subtle, and, because it helps balance out your skin, I've had less zits as a result of using it.
Niacinamide is a form of vitamin B3, and it's all around really good at giving your skin a "refresh." It makes your pores seem less intense, it makes your skin look less uneven, and it only takes a few drops (I do four) to really change your skin. 
So let's talk about the serum itself.
Let's be real: Paula's Choice niacinamide isn't cheap. At around $44 for less than 1 oz, it's definitely an investment. If you're someone like me who constantly has inflamed blemishes, it's worth it. But if you can't make the splurge, The Ordinary's $6 version is a great way to start out with serums like this one. 
What I love about Paula's Choice niacinamide is that it feels really, really gentle. It's a really light, liquidy formula, so it layers really well if you're someone like me who does a double cleanse, serum, face oil, treatment, and then moisturize routine on a daily basis. It's not at all sticky, which I've found with some serums, and it mixes nicely with your moisturizer if you're in a rush (I'd just make sure to use something basic, like Cerave's Moisturizing Cream).
The brand also boasts that it features antioxidants and other gentle-on-skin ingredients, which explains why this helps so much with red, angry skin.
Just don't forget an SPF! 
Want to save this for later? Pin this.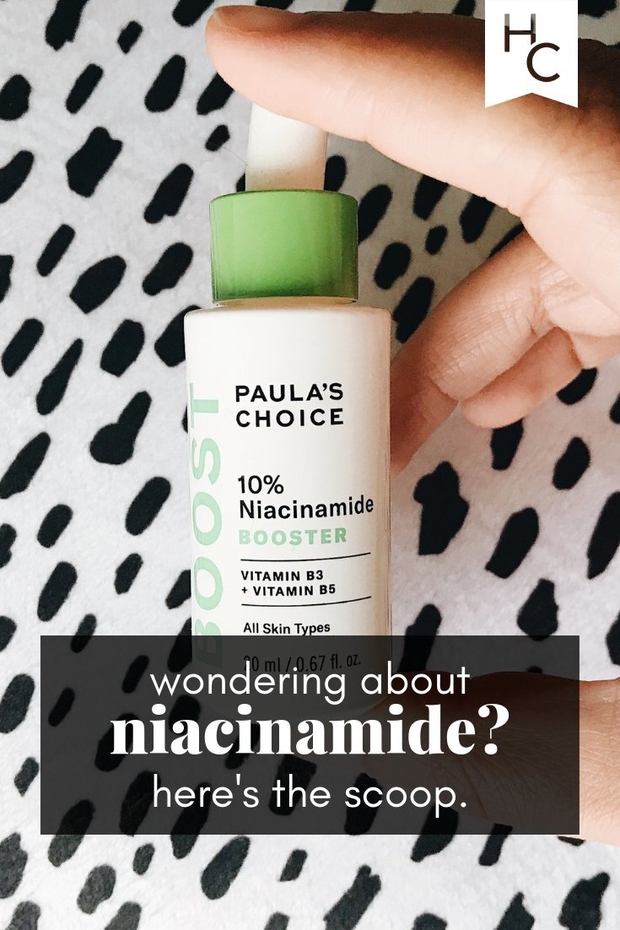 Get more skincare tips from Her Campus Beauty, our always-on, dope skincare hang.