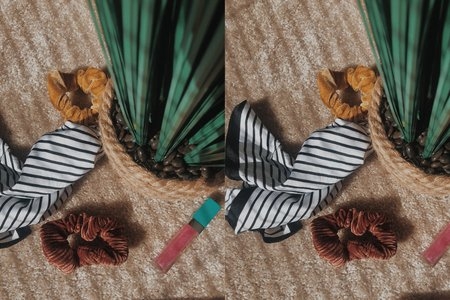 Throw Out Every Beauty Product Except for These 4 Summer Essentials
Though it's been a long and cold winter, the weather is finally starting to change for the better, and I, for one, am so excited for the days of shorts and T-shirts to return. Your clothing, however, shouldn't be the only thing you swap out once the sunshine makes its reappearance – we have to talk about your beauty routine.
Even though most people have their holy-grail products and favorite makeup looks that they stick with through every season, your skin will thank you for adding and removing specific products from your daily lineup. Using your winter/spring skincare or makeup products in the spring can lead to some pretty uncomfy situations; you'll be sweating more often, most likely, so you don't want to clog your pores up even more with heavy creams or foundations.
Here are the main swaps you should be making when summer begins.
A good practice to get in the habit of as the season changes, too, is to throw out old, expired makeup. Even if you use certain products every day of the year, you can combine your spring-centered skincare shopping with the opportunity to replace that year-old concealer you probably shouldn't be putting on your face anymore in the first place. Plus, it's the perfect opportunity to try out new brands you've been hearing good things about if you want to switch things up. Head into summer with a new and improved beauty routine, and enjoy the sunny days!