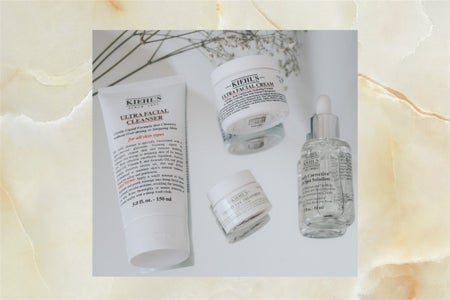 These Morning Routines Will Inspire You Get Out Of Bed Earlier
This is a sponsored feature. All opinions are 100% our own.
Wishing you were more of a morning person? Finding the right skincare routine can make mornings so much more enjoyable. When you discover what works for you, you may go from snoozing your alarm and feeling sluggish, to jumping out of bed and feeling energized to seize every day! Read on to see how Kiehl's is the essential part of two influencers' energizing morning routines. Spoiler alert: these tips may make you want to wake up earlier!
 
Skincare concerns: Sensitive skin, acne spots, under-eye puffiness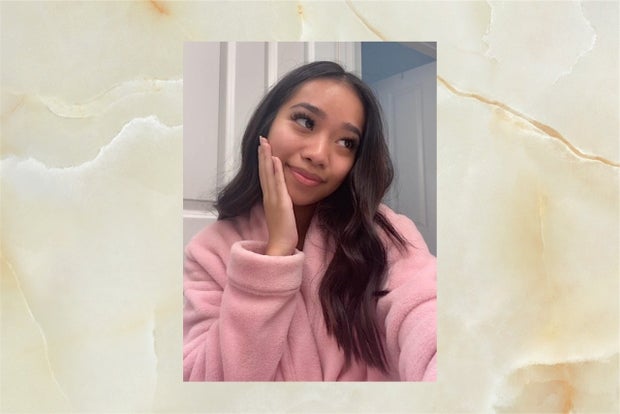 Are you a morning person or a night owl? I can definitely be a bit of both, but I always look forward to my mornings because of my skincare routine. Finding the products that really work for my skin has motivated me to pop up and out of bed early before starting a long day. 
When I first wake up, I like to start with a quick 1-minute stretch and I make my bed. Then, I jump right into my bathroom for my skincare routine. Washing my face totally wakes me up and gets rid of any dirt and oils from the night before. For my face cleanser, I am using Kiehl's Ultra Facial Cleanser. My friends and I are totally obsessed with this cleanser's gentle liquid formula. I love how gentle and effective this product is while keeping my skin hydrated. I always rinse my face with cold water to close my pores and tighten my skin.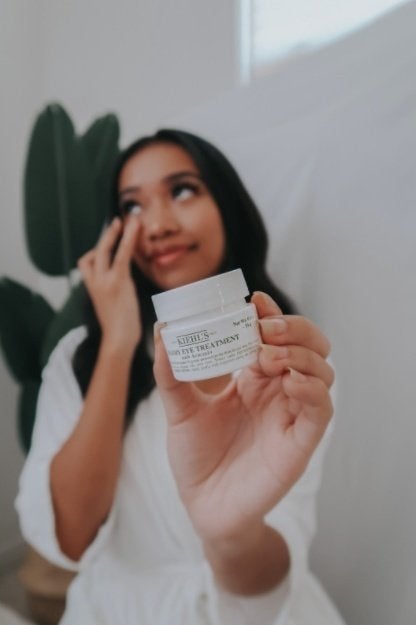 Next, I apply Kiehl's Creamy Eye Treatment with Avocado. This is the product that truly makes me feel, and look, awake in the morning. If I have any Zoom classes or meetings, this is an absolute must! I use my ring finger to gently apply this cream under my eyes. The skin under your eyes is super fragile, so I have to remind myself to pat this lightly into my skin, even when I'm in a rush.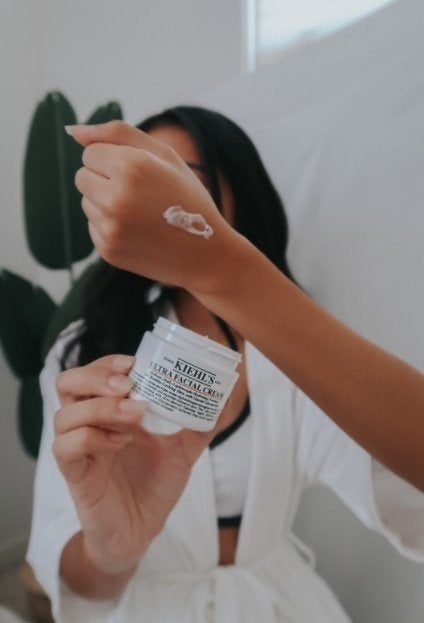 Lastly, I make sure to moisturize my face for a natural, dewy look using Kiehl's Ultra Facial Cream. This moisturizer is creamy and instantly makes my skin feel hydrated! 
After doing my skincare routine, I do a virtual workout and have a healthy breakfast. But, if we're being real, my morning self-care practice is my favorite part of my day. 
Genesis Hayes - @genhayes
Skincare Concerns: Sensitive skin, hyperpigmentation, uneven tone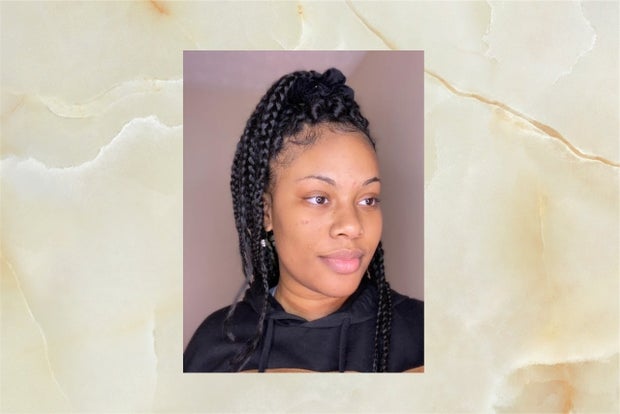 As an educator at an art school, my days consist of very early mornings. So I prep ahead by setting my alarm for a wake-up call with enough time to prep my skin ahead of each day. To me, skincare is not just an "extra" step; it's an essential investment of your time every day. My morning skincare routine wakes me up and leaves me feeling confident to accomplish anything my day may hold.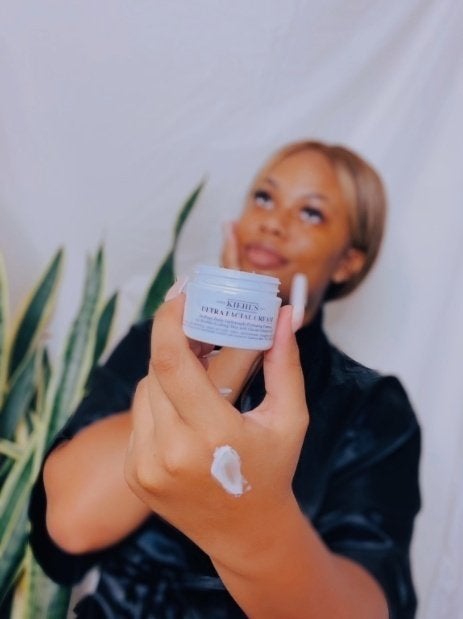 I recently started using Kiehl's products since I read they were safe for my sensitive skin type. And in just four steps, my skin feels rejuvenated and super fresh.  The first thing I do is wash my face with Kiehl's Ultra Facial Cleanser. Cleansing the oils from my face that set in overnight leaves me feeling alive and full of energy. I love how it gently washes my skin without leaving it super dry. Then, I apply Kiehl's Clearly Corrective™ Dark Spot Solution directly to problem areas. My main skin concerns are hyperpigmentation and uneven tone, so this product is an amazing match for me. Lastly, I apply Kiehl's Ultra Facial Cream all over my face and neck. The lightweight formula is long-lasting and hydrates my skin all day while leaving it super smooth.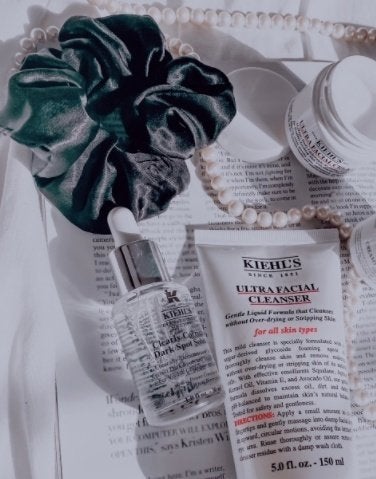 Although it is very fast, this routine is very effective and gives my skin the love it needs! I know that if I'm ever running low on these faves, I can buy more from Sephora online or IRL.
And there you have it, two skincare routines centered around products that are total game-changers for early mornings. Inspired?! Shop Kiehl's products at Sephora here.