I'm a Beauty Blogger, & These Are the 5 Travel-Size Products I Always Pack for Spring Vacations
This article has been syndicated from Krystin Tysire , an InfluenceHer Collective Member. Read the full post here.
With the winter weather slowly disappearing and Spring coming in strong (finally) comes travel plans a plenty. There's a lot to think about when it comes to traveling and it can honeslty feel pretty stressful. That's why I wanted to share some of my travel beauty bag essentials I'm loving for the upcoming spring season.
Since I usually travel carry-on (and try to pack light for quick weekend getaways), I'm all about travel-sized products. Here are a few of my fave minis that I always keep by my side when I'm jetsetting during the season.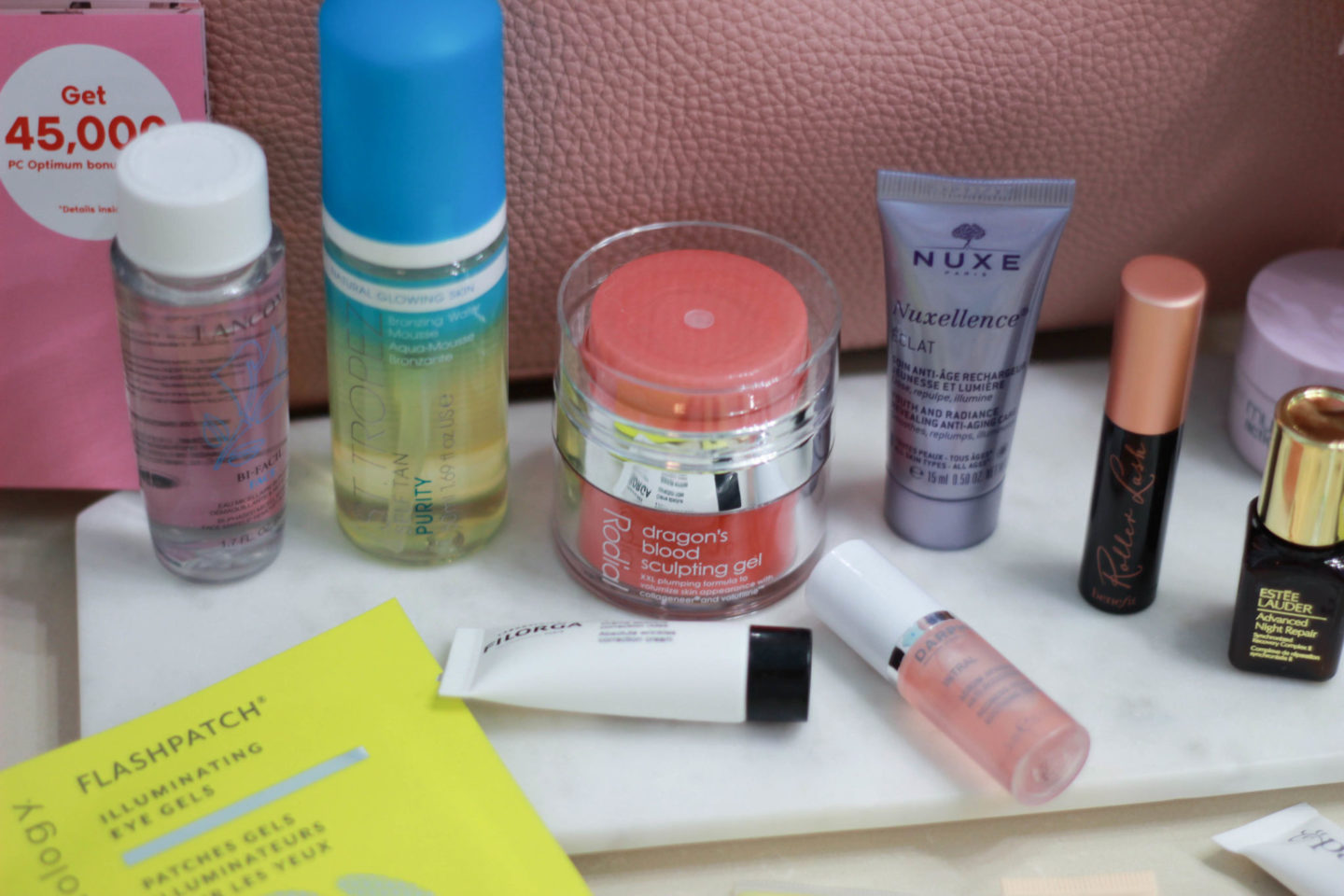 I don't go a day without washing all my makeup off, even when I travel. Makeup remover is the ultimate essential for removing your Instagrammable look after playing tourist all day.

I LOVE using serum — it definitely helps with my tired winter skin. Serum smooths your skin's texture and revives its radiance while visibly tightening the look of your pores. A total must-have for any long flight.

Eye gels are one of my latest obsessions. It's honestly the perfect way to brighten under your eyes after an exhausting travel day.

Even if my makeup is on the lighter side, I can't go without lipstick. I just don't feel like myself when my lips are bare. Thankfully, Murale gets it. I've talked about how much I love Stila's Stay All Day Liquid Lipstick before and I'm so happy a sample size one was included in the gift with purchase. The colour is Perla and it's so pretty for spring.

Primer is a must-have for me while traveling because it means more sight-seeing and less touching up makeup. They're meant for controlling oil and shine while making sure your makeup lasts, so obviously you'll need this one when walking around a new city in the warm spring weather.
Next time you're packing for that Spring Break getaway or weekend vacay in the springtime warmth, make sure these beauty-blogger-approved products are packed in that carry-on. From skincare to makeup, these are so essential to being photo-ready at any moment on your trip!
Read the full post here.