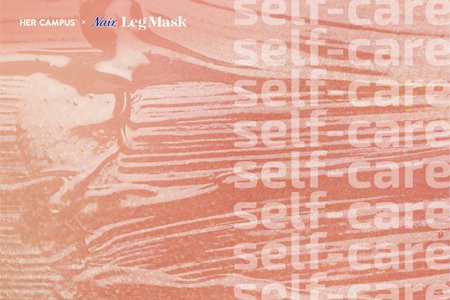 Megan Charles / Her Campus
College Beauty Awards: The Best Beauty Products for Self-Care
This is a sponsored feature. All opinions are 100% our own.
Beauty makes you feel good — that's why we turn to a mani-pedi appointment or spur of the moment haircut when life gets out of control. But when you're broke, strapped for time, and trying to find peace in a tiny dorm room, acts of self-care can feel more like a "treat yourself" moment than an actual investment in your wellbeing.
However inconsequential it might seem, pampering is actually beneficial to wellness, and tending your body can provide tangible relief. If beauty products make you happier and feel restored on a daily basis, then we think they're worth it.
So, this is an ode to those products and treatments that do a little bit more. They go beyond just skincare or makeup, and they go beyond a quick five minutes of relaxation. We've curated the best in beauty and wellness raved about by college students, and they're all game-changing for your self-care routine.
1.

Leg Mask Exfoliate + Smooth with Seaweed

Nair, walmart.com, $9; shop now

This leg masks turns hair removal into TLC, as it exfoliates skin and removes hair all at the same time. Coupled with the fact that there's nothing better than stubble-free skin, it looks like we've got ourselves a leg day routine.

Nair, walmart.com, $9; shop now

Take your dorm shower to the next level with the perfect formula for hair removal and deep hydration. Plus, the soft orange blossom scent just can't be beat.

Laneige, sephora.com, $20; shop now

This leave-on mask goes the extra mile to moisturize lips and make bedtime a bit more soothing.

4.

Rose Deep Hydration Sleeping Mask

Fresh, sephora.com, $50; shop now

If your skin is dehydrated, this two-step mask is packed with rose extract and hyaluronic acid to replenish overnight – without feeling too sticky on your pillow.

5.

Golden Hour Recovery Cream

Ursa Major, ursamajorvt.com, $48; shop now

For an indulgent moment that lasts all day, we love this face cream which pushes moisture deep into your skin while you wear it.

Lush, lushusa.com, $10; shop now

The name is self-explanatory — just slather on generous gobs of this soft purple lotion for moisturized skin and all the Zzz's.

Onyx & Rose, onyxandrose.com, $54; shop now

If you don't yet have a calming CBD balm sitting on your vanity, you need this. Add it to your self-care ritual and let the essential oils and 500mg CBD alleviate your discomfort.

10.

Intense Repair Hair Sheet Mask

L'Oréal Paris, walmart.com, $4; shop now

Meet the first sheet mask for your hair! This mask melts onto your locks while you relax in shower steam for a gorgeous hair-focused self-care moment.

11.

Moisturizing Gel Socks

BelleSha Spa, amazon.com, $17; shop now

Fake your own spa treatment and give your feet some attention. These socks help revive dry and cracked skin into something worthy of sandal season.

Moodcast, moodcast.co, $42; shop now

Breathe easy with this calming rose and currant scent, geared towards turning your focus inward for peace and reflection. Light this fragrance while you meditate, mask, and spend some one-on-one time with your body.
The Her Campus National Editors write about products we love and think you'll love too. Her Campus has affiliate partnerships, so we get a share of the revenue from your purchase.