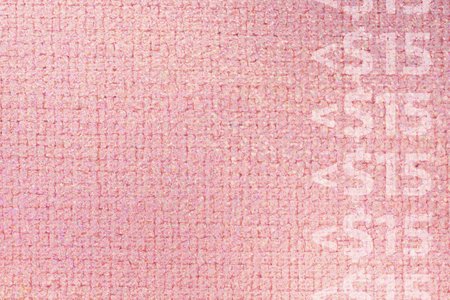 Original Illustration by Megan Charles for Her Campus Media
College Beauty Awards: The Best Beauty Products Under $15
TBH, this is probably the moment we've all been waiting for? If this is the only College Beauty Awards category you look at, you honestly have our full support, because same. Bargains are just that important. The good news is that these low-cost products don't sacrifice quality. They're inexpensive and economical options, but they have a fierce loyalty from college women everywhere for their innovation, results and consistency.
With the prices of this year's winners, you're going to want to be restocking on seconds and thirds. Huddle in closer and let us share the intel on our faves all under $15.
2.

Skin Therapy Cleansing Oil Face

Palmer's, target.com, $9; shop now

You can't argue with the price or the deep-cleaning formula of this cleansing oil. It removes even the most full-coverage makeup — looks like we've got ourselves a purification routine.

3.

Intensive Nourishment Cream

The Good Stuff, target.com, $8; shop now

The Good Stuff is a relatively new launch, but you'll want to stock up on this salon-worthy hair treatment for a fraction of the cost. This hair care is unique because it acts like a conditioner, but you don't wash it out — which cuts down on water, and also feels like a restorative treatment for your hair. 

4.

Shea Butter Deep Treatment Masque

Cantu, amazon.com, $10; shop now

Students in our community with natural hair cannot speak more highly of this mask. It goes deep to restore damaged hair, and you can use it while transitioning too. Slip this onto your strands, sit back, and wait to have hair texture restored. 

5.

Renewing Moroccan Argan Oil Extra Strength Penetrating Oil 

OGX, walmart.com, $7; shop now

Hair oil heals dry and damaged texture, but this formula goes one step further to restore your strand's literal luster. It's affordable and easy to find everywhere, and you can't get a better deal on hair treatments than this. 

7.

Deep Moisture Nourishing Body Wash

Dove, target.com, $6; shop now

For soft skin at an accessible price, college women voted in Dove as their go-to body wash. It's so moisturizing, you can practically skip lotion.

Eos, target.com, $3; shop now

We've got about five lip balms in our backpacks at all time, and you can bet this minty sphere from Eos is one of them. It's cute to use, and it also lasts a looong time — even if you're someone that applies lip balm every 30 minutes. 

9.

Hydrogel Collagen Under Eye Patch
The Her Campus National Editors write about products we love and think you'll love too. Her Campus has affiliate partnerships, so we get a share of the revenue from your purchase.