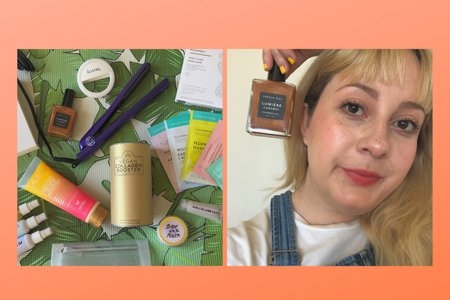 Summer Is My Favorite Season – Mainly Because These Beauty & Wellness Essentials Are Helping Me Thrive
During winter, I go through a horrible time with my skin and overall sense of wellbeing. My body cracks to dust in the Boston air, and I don't feel motivated to make an effort with my hair, makeup, or clothes when I'm trudging around in all that snow. Plus, the seasonal depression hits me hard, and even getting to my weekly yoga classes is a constant battle. Spring is the time when I begin to feel like myself again. But summer – that's when I thrive, as most people do in college and post-graduation. Everything resets in my life, so I can play with product, focus on my glow, and care for my health in a more functional way. I get back into face masks, oils, meditating and all the joyful little things that I lowkey neglect in other seasons.
As part of this ritual, each year before June hits I scout out a huge haul of products to get myself back in the beauty groove and prep for various summer adventures. Assuming you're in need of some inspo now that finals are behind you, I'm sharing my roundup of all the things I'm obsessed with this season, encompassing all my faves across beauty and wellness.
Lumière Caramel Shimmer Oil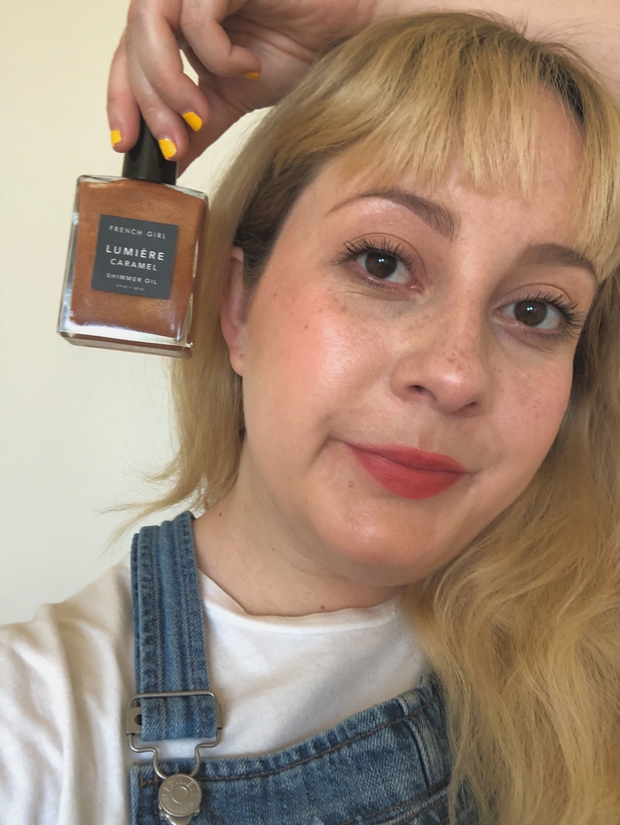 French Girl Organics, frenchgirlorganics.com, $50; shop now
I never knew that I wanted my dessert and skincare to feel like the same experience, but after pumping out the goodness that is this body oil, I don't think I can live any other way? The formula is super hydrating, and the tiny micas swimming in it leave my skin with a warm, tawny French girl glow. But the real highlight for me is the sweet and lovely caramel scent that has me feeling like an actual summertime snack.
Glow Beauty Duo Set
Fusion Naturals, heyfusion.com, $128; shop now
If you're still learning all the wacky skincare terminology, you should know that collagen is what makes skin extra supple and bouncy – basically the magic ingredient that lifts the whole structure of your face. The bad news is that after age 20, our collagen apparently depletes, and skin starts to get thinner. I'm kind of panicking about it – that's why I'm stocking up on this glow set, which is part sheet mask and part collagen booster, to make sure my skin retains lots of moisture despite all that sunshine and seawater.
Down to Mask Kit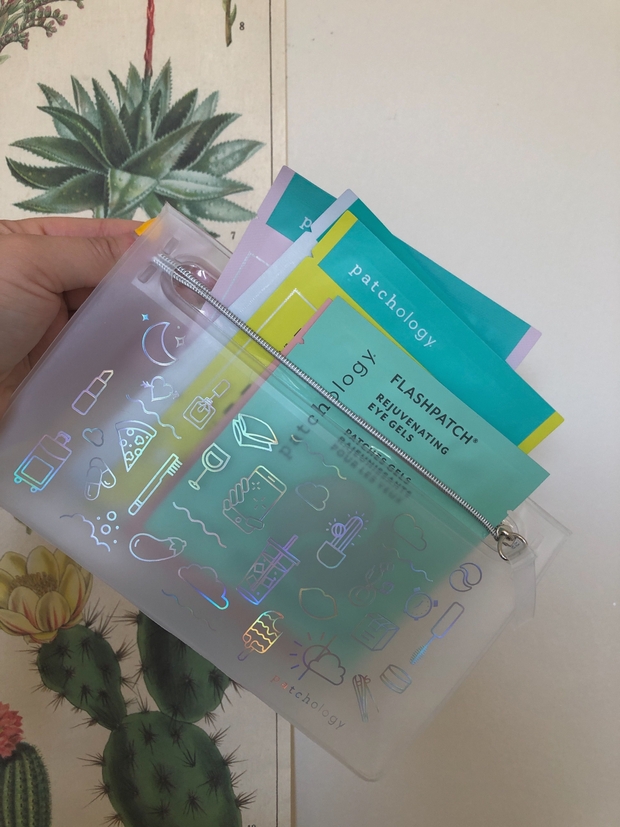 Patchology, patchology.com, $35; shop now
When I need an escape, I spend hours having an at-home spa moment, curling up with a face mask and moisturizing my entire body into restful oblivion. Well, this kit is all of those ultra-luxurious feelings packaged in a travel-sized bag, plus like, way more. Complete with everything from sheet masks to pedicure treatments, I'm currently living for this set because it leaves me feeling that good.  
Pre-Swim Leave-In Protection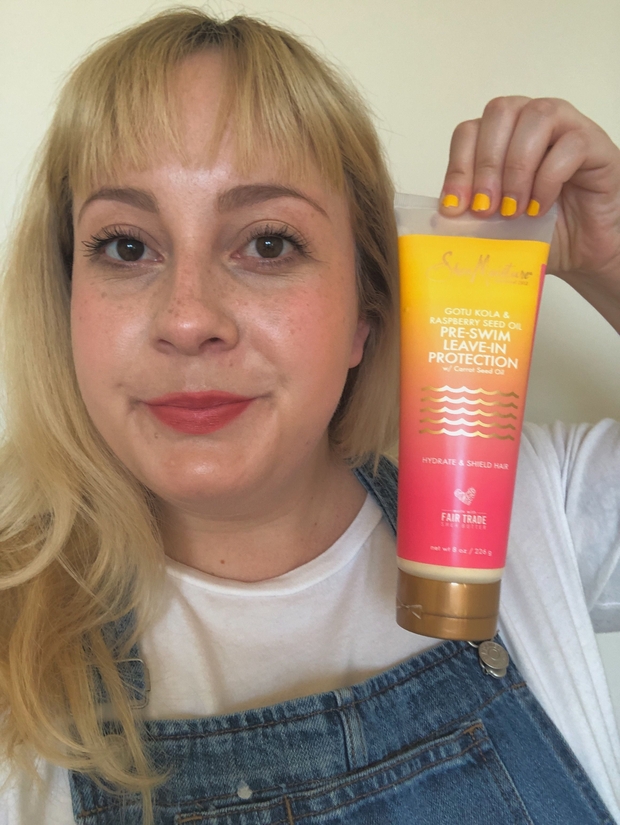 SheaMoisture, walmart.com, $12; shop now
As a Pisces, I spend pretty much all of my summer playing in the water. But the sun, ocean, pools and lakes all do a number on my dry, curly hair. That's why using a leave-in treatment is so essential for me. I apply this through my hair before I get in the water, and the Gotu kola nourishes scalp while the red raspberry oil overall makes my hair manageable and soft.
Paradise After Dark Flat Iron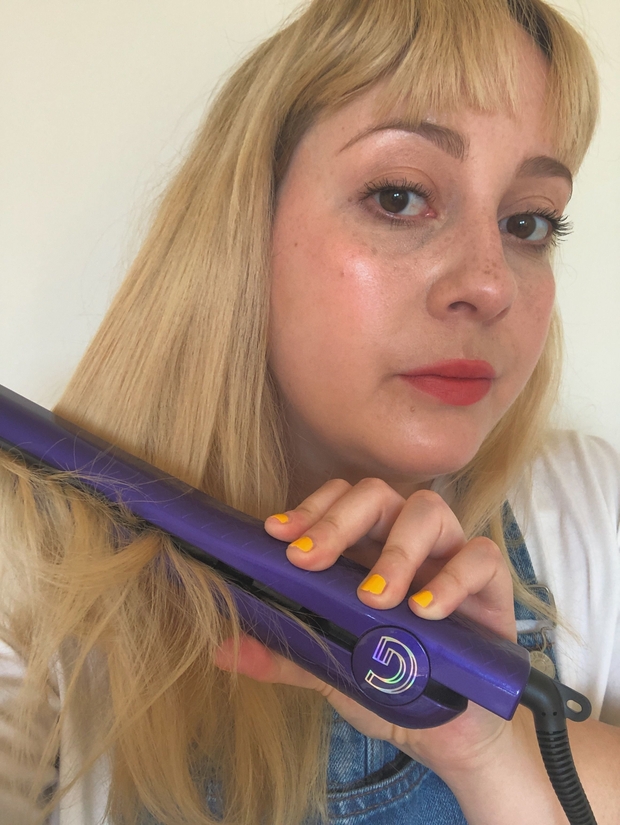 Glister, loveglister.com, $135; shop now
As a rule, I'm also way more prone to wear in-depth hairdos June through August so that my curly hair doesn't feel as heavy on the back of my neck in the heat. Before I leave in the morning or go out at night, this flat iron is my go-to, both for managing my hair and also getting the style of my dreams. The bonus with this iron is that it includes a miniature selfie ring light to clip on the top of my phone – which, I have to say as a beauty editor, has truly enhanced all my photo moments.
Ultimate Power Pack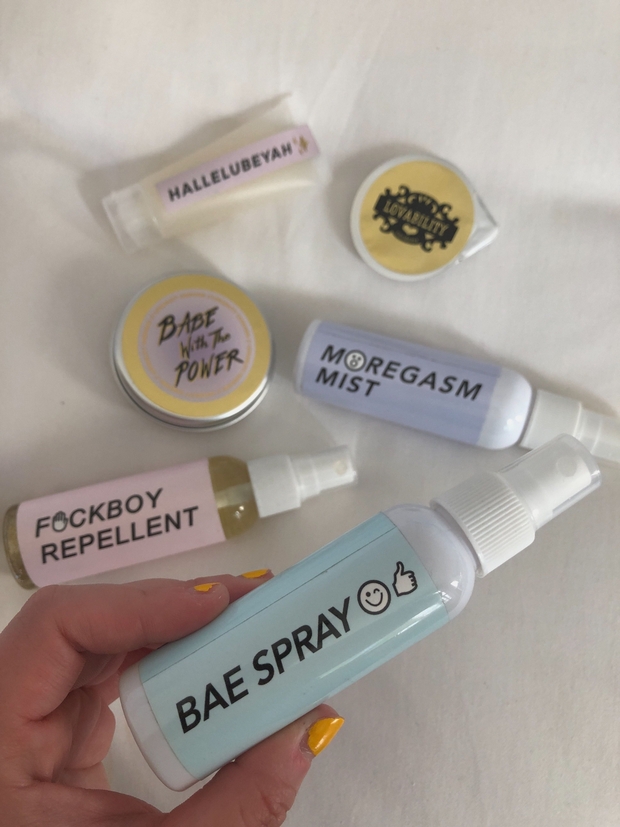 Lovability, loveability.com, $34; shop now
A huge part of wellness and beauty for me is prioritizing my own pleasure, and this cute 'lil pack has everything I need for safe sex and fulfilling those need that are essential to my health. Body spray, lube, condoms – Lovability is basically a personal wonderland for hyping up my own innate desirability, and I can't wait to have the most delightful summer ever with these faves.
Banana Leaf Print Yoga Mat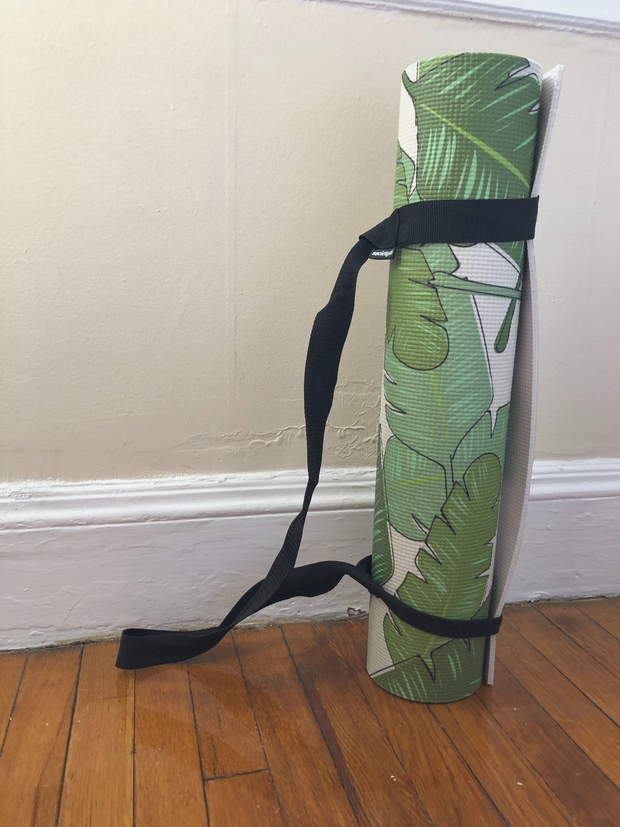 Society6, society6.com, $39; shop now
ICYMI, Society6 has yoga mats now and it totally fuses my love of artsy things with wellness. I chose this mat because I'm a plant mom at heart and swoon for a good banana leaf print. But the design also feels extra soothing, like I can finally take a deep breath and relax post sun salutation – before I go soak up some sun at the beach.
Any way you slice it, it's always a good idea to hit that summer refresh button and try out some new products. So while you dredge your sandals up from storage and break out the SPF, consider kicking off your much-needed break with these other essentials as well!