8 Products I Always Use When I Know I'm Going to Be Posting A Lot on Instagram That Day
Admit it, we all want to have an aesthetically pleasing Instagram feed, with consistent pictures of us living our best lives. But, having a good feed and curating the perfect glowy selfies actually requires a lot of effort.
After staring at some not-so-great pictures in my camera roll, I was able to figure out how to take my posts to a 10. My secret? Good lighting, and this exact list of beauty products that make my skin and makeup look totally flawless. 
1. The POREfessional Face Primer
Benefit Cosmetics, sephora.com, $32; shop now
Before you apply foundation, use a primer to blur all your pores away. I don't know about you guys, but I'm not really a fan of my pores ruining my pictures. This primer truly hides them, giving a smooth canvas for my foundation.
2. Pro Filt'r Soft Matte Longwear Foundation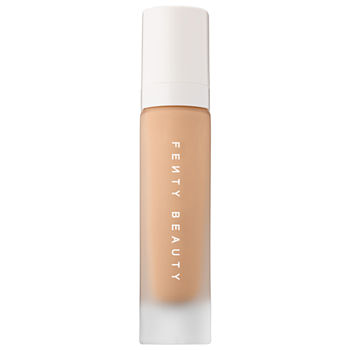 Fenty Beauty, sephora.com, $35; shop now
Okay, duh. This product is the key to having filtered skin, so of course, I have to include it. Rihanna definitely knew what she was doing when she created this product, because not only does it match my exact skin tone, but my skin really does look retouched!
3. Pro Filt'r Instant Retouch Concealer
Fenty Beauty, sephora.com, $26; shop now
If you love the foundation, you'll definitely want to buy the concealer! My life was truly changed when I tried this product because I no longer saw any signs of eye bags in my pictures. Not only that, but my under-eyes looked super smooth, and totally crease-free.
4. Murumuru Butter Bronzer
Physician's Formula, ulta.com, $15; shop now
This product available at many drugstores, but it's also a light bronzer that can go a long way. It always gives me a beautiful sun-kissed look, and it's honestly so light-weight that I don't even feel like it's on my face.
5. Soft & Gentle Mineralize Skinfinish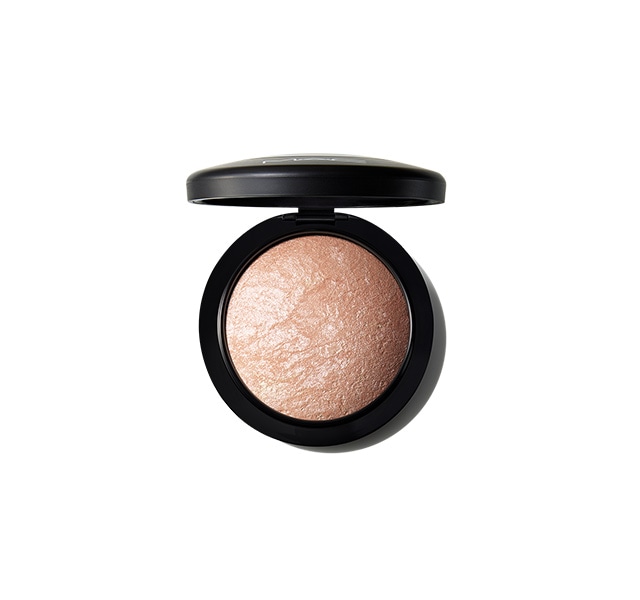 MAC Cosmetics, maccosmetics.com, $35; shop now
I love this highlighter so much. Like, if I could marry any highlighter, it would be this one. The glow it gives perfectly blends with your skin, and it's guaranteed to make you look flawless in pictures. This is definitely my top secret to great pictures. You're welcome.
6. Kinda Sexy Matte Lipstick
MAC Cosmetics, maccosmetics.com, $19; shop now
I love this specific shade because it's similar to my natural lip shade, just giving it a little oomph. It's the perfect combo of pink, peachy, and nude! You can definitely use a different color if this specific one doesn't work for you, because MAC matte lipsticks, in general, are just amazing quality & will make your lips look oh-so luscious.
7. Better Than Sex Mascara
Too Faced Cosmetics, sephora.com, $24; shop now 
I am not joking when I say this mascara is my holy grail. I have gotten so many compliments when I wear it because it lengthens and volumizes your lashes to the point where you don't even need falsies. Yes please.
8. All Nighter Setting Spray
Urban Decay, sephora.com, $32; shop now
Worried about your makeup wearing off? All Nighter Setting Spray. Need a bit more glow to your skin? All Nighter Setting Spray. But what if you want to keep your skin from getting oily? All Nighter Setting Spray. Trust me, it will not disappoint.
Each of these products has contributed in different ways to making my face look exactly how I want it to in pictures. As long as you follow up this routine with some good lighting, I promise you, your photos will not disappoint.