The 4 Beauty & Life Hacks You Need to Know Now
This is a sponsored feature. All opinions are 100% our own.
In college, time and money are precious—and while we know the word "hack" is thrown around a lot, we have four brilliant ideas that could simplify your beauty and health routines for good. We learned all of these at the most unexpected of occasions: College Fashion Week in Washington, D.C.! The event, which was held at the W Hotel in D.C., had a ton of amazing giveaways, performers, and sponsors including European Wax Center and StyleWatch. Read on for how four more of our partners gave us totally helpful ideas to hack your daily routine! If you want to see CFW for yourself—it's not too late. You can register for our (free!) Atlanta show here—it's the ultimate college fashion event of the year, and you won't want to miss it!
1. Get a subscription service for your period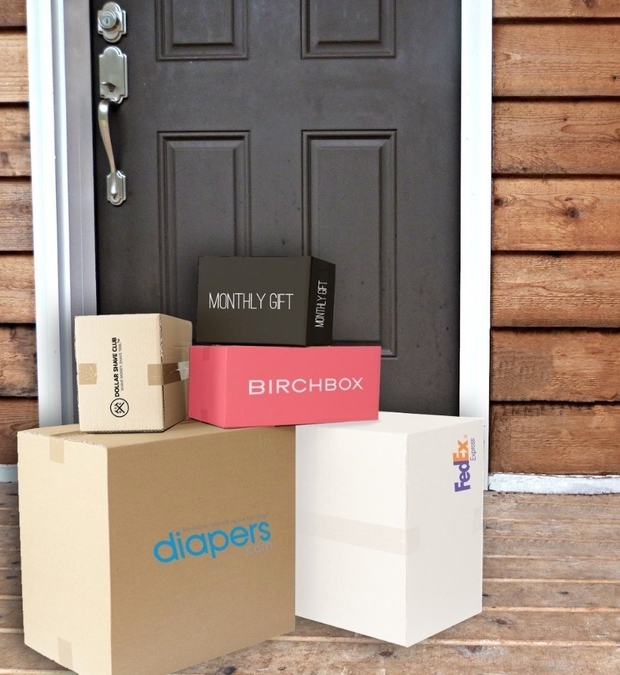 Image courtesy of Monthly Gift
Make your cycle a little more fun (and easy) by subscribing to a monthly feminine hygiene product delivery service like Monthly Gift. Each month, you'll get a Monthly Gift package filled with pads, tampons and liners (customized to your own preferences!) and of course, chocolate. A subscription service is a great way to be prepared during that time of the month, avoid having to run to CVS at the last minute, and hopefully make your period a bit more bearable!
2. DIY your own lipsticks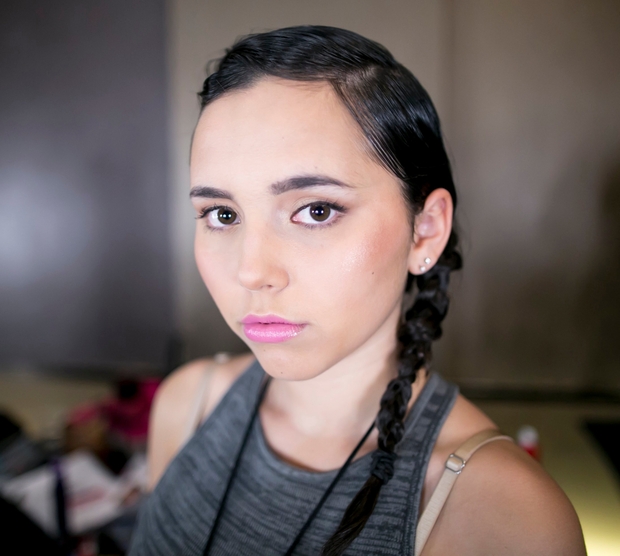 Photograph by Christopher Huang
Walking through your drugstore makeup aisle can make you feel like a kid in a candy store—but your college budget isn't going to appreciate the constant splurges. Trust us, you don't need ten different lipsticks to get a fab look. At CFW, the Milani Cosmetics team mixed lipstick shades together at their LinkedIn Headshot Station to help you find your perfect hue.  Even if you only own two or three different colors, different ways of blending them together actually means you have several possible shades to choose from and can create totally different beauty looks. Milani's lipsticks range from creamy neutrals to show-stopping brights—so think of the possibilities if you blend your two faves together! Fun, affordable and gorgeous!
3. Skip the manicure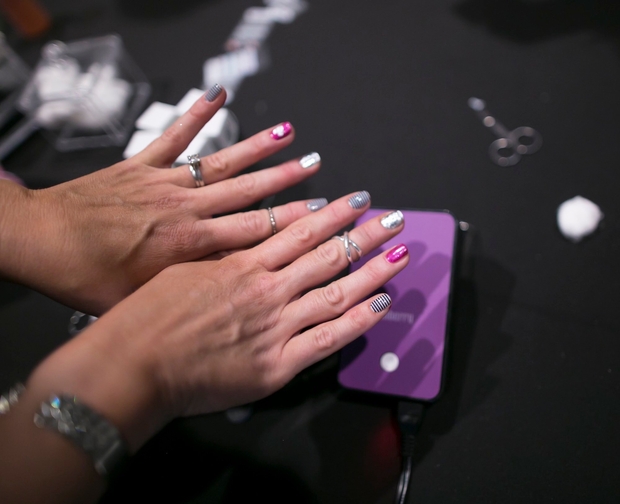 Photograph by Christopher Huang
Going to a salon for a manicure can be a nice treat—but they're not cheap and the results never last as long as we hope they will. Enter Jamberry nail wraps. Nail wraps can transform your nail style—they're super affordable, ridiculously long-lasting and crazy chic. Jamberry's nail wraps are easy to apply at home with basic nail tools and a heat source. They come in over 300 designs per season, and you can even make custom designs on Jamberry.com. They don't chip or flake, and it'll save you a lot of time and money!
4. Get looks for less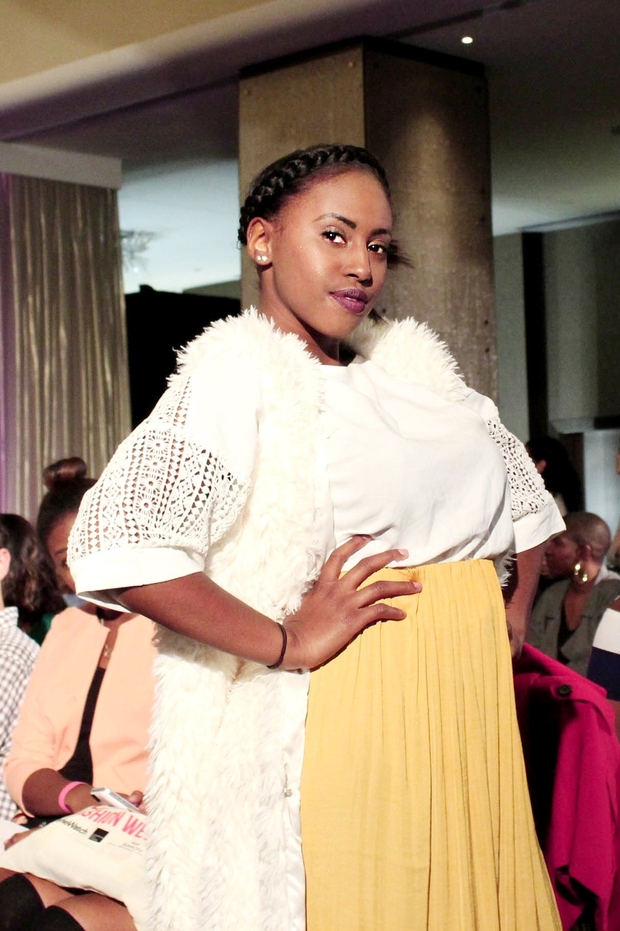 Photograph courtesy of Her Campus
As much as you want those over-the-knee Stuart Weitzman boots, you'll feel so much better if you buy them at a discounted price. At College Fashion Week, college girls strutted their stuff in looks courtesy of Simon. We pulled our runway looks from two Simon Centers in the DC area—Fashion Centre at Pentagon City and Arundel Mills. Not only is Arundel Mills is the largest mall in Maryland (talk about shopping heaven!), but it's a "mills" which means it has even better prices than outlets! Talk about a money hack!
Want to more beauty and life hacks? Want to see the biggest college fashion event of the season? There's still time! Register NOW for College Fashion Week Atlanta! You'll score a free fashion show, an EPIC goody bag and a ton of fun sponsor activations from some of our favorite brands. It's the fall event you can't miss!