10 Beauty Resolutions Every Person Should Make In 2018
The New Year is upon us, and while you could sashay into 2018 wearing the same nude Morphe pallet dupe you've had for years, why would you want to? (Unless of course you really like it, in which case keep on using that pigment.)
While New Year's resolutions never seem to last—especially for those of us who can't even commit to listening to a whole song—you might want to consider pursuing a few of these beauty resolutions. After all, you should live every day like the unofficial beauty guru you were destined to be.
1. Schedule an appointment with a dermatologist
Not only can your dermatologist help you find a skincare regime that actually works specifically for your skin, they can make sure your skin stays healthy in every sense of the word. After all, skin cancer is rather prevalent and your dermatologist can detect any early signs.
Though your skin might look like it was inspired by an Instagram filter, you should still visit your dermatologist regularly, because dermatologists can make sure your skin maintains its healthy glow. Ultimately, you should make it your New Year's goal to find a trustworthy dermatologist who can answer all of your aching and mildly annoying questions––also, because you should never rely on the internet to answer any of your medical questions.
2. Schedule a makeup cleanse day
Makeup can be addicting and for good reason. Not only can you use your beauty blender to catfish everyone in your life, makeup is an art form. However, even art has its downside. Wearing makeup regularly can cause your skin to prematurely age, but taking a break from your makeup products once a week can help prevent your skin from aging too quickly. Granted, if you stay adequately hydrated (from drinking water and keeping your skin quenched with moisturizer), then you might be able to continue snatching your face every day of the week. 
However if you're fine with getting some fine lines and wrinkles earlier in life, then wear your makeup whenever and for whatever length of time you want. Just take it off before bed, for obvious reasons. 
3. Adopt a cruelty-free beauty routine
There's no reason to still subsist entirely off makeup or beauty brands that test on animals or use animal products. While you might think cruelty-free beauty products are more expensive, they really aren't.
Who knows, if enough people make the permanent switch to cruelty-free brands like e.l.f. and The Honest Co., then maybe more companies will follow suit. Because making the makeup industry a more ethical environment is always a good reason to give into peer pressure. 
4. And don't skimp on your ideal skincare routine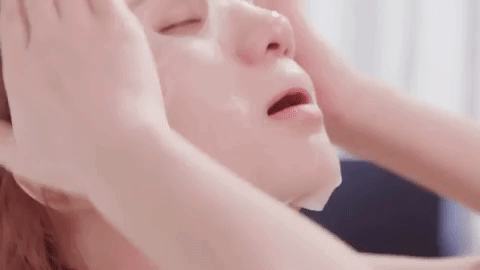 We're all obsessed with magically having a poreless clear face, but we typically forget about the rest of our skin. Yet we should put the same amount of time and care into the skincare on the rest of our body.
Lexi Hill, a senior at the University of South Carolina, reveals that her beauty goals for 2018 include focusing more on her skincare. "My main goals are to apply eye cream and night cream every night," Lexi says. While our face obviously needs routine moisture and serum to help it thrive, the rest of our skin could use some regular maintenance and pampering too. 
We all have pore literally all over our skin, hands, back and legs included. Therefore, if your face needs to be cleansed, toned and moisturized daily, then the rest of your skin might benefit from the same treatment. 
5. Be more adventurous with your makeup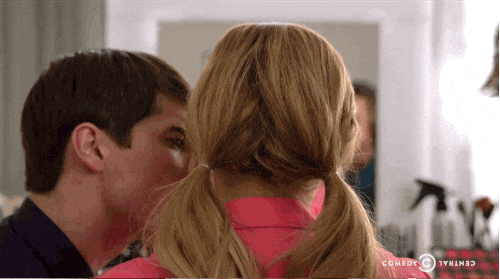 Whether you want to finally decipher how beauty gurus craft a successful cut-crease or learn how to carve your brows so they're finally sharp enough to cut the f*ckboys out of your life, use the New Year to figure out how to experiment with your makeup. If you make a mistake, don't fret. Mistakes help you learn, and mastering your makeup skills is no easy feat. 
In case you want to be a fierce makeup fiend in 2018 but you have no idea where to start, you can always invest in a beauty box subscription for the New Year, which will help give you some inspiration for new products and looks. As a beauty addict, my personal favorites are Glossybox and TestTube.
6. Dabble in some protective styling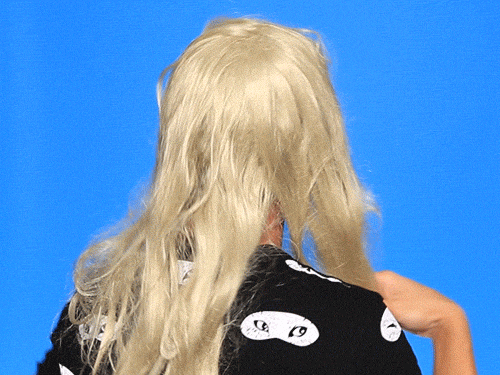 Let's get real: your hair needs a break from your regular blowdrying, straightening and curling. While we all like to change up our hairstyles from time to time, frequently heating or coloring your hair can damage it. If you still want to have healthy hair and keep up with the latest trends, wearing wigs can help protect your natural hair and allow you style your faux-hair however you want. 
Regardless, wearing synthetic wigs is the best option to shop for ethical wig options and secure your locks. As someone who's worn synthetic wigs for the last couple of years, due to hormonal hair loss, you can make nearly any synthetic wig look like real hair––plus synthetic wigs are typically more budget-friendly! 
7. Forget the haters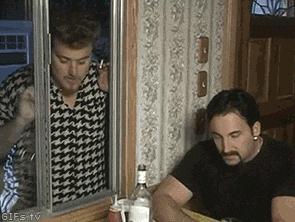 It's 2018, and there shouldn't be any room in your life for makeup-shamers. If you want to use your lilac eyeliner to sketch flower petals around your pimples (not that I've ever done that) or partake in the full face of highlighter challenge 24/7, then do it.  
Makeup is for everyone, so choosing whether you want to wear makeup (and how much of it you want to put on) is solely your decision. After all, you wear makeup for you and not for anyone else. If anyone is going to judge you for putting on makeup, wearing a wig or how you wear makeup, then your next New Years resolution should be to cut that toxic person out of your life. 
8. Get that tattoo you've always wanted
If you've been fantasizing about getting your first tattoo (or your twelfth), 2018 is the year to add some ink to your canvass. Even if you're a high key commitmen-tphobe, that shouldn't deter you from enhancing your skin. While finding the perfect tattoo artist will make you more confident in your decision, fine-tuning your tattoo design will help you finally commit.
Granted, ultimately deciding on your tattoos design and placement requires a special kind of sorcery. If you have doubts about the final draft of your tattoo, you can always make your own temporary tattoo to see how it would look on your skin. 
9. Protect your skin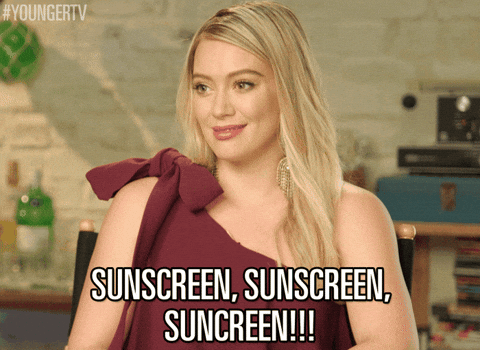 Even if you're just running a few errands, you need sunscreen. Lexi explains that another one her beauty-related New Years resolution is to "apply sunscreen in the morning on my face, neck and hands. I know hands sound so random, but I've read that premature sun/aging spots can show because of sun damage while driving." After all, you're still exposed to the sun even if you're just commuting to work or class. 
While some of us have the luxury of picking any white sunscreen or moisturizer with SPF, sunscreen isn't a one-size fits all (nor is anything in the beauty realm)—because apparently most sunscreens still leave a gross white cast on your face, especially for POC. Thankfully there are still several moisturizers with SPF that don't leave that won't haunt your face with a weird white residue. Beyond wearing sunscreen to help protect your skin from premature aging and cancer, there are other ways you can protect your skin.
If you have acne-prone skin, wearing makeup might be a bit counterproductive. Although wearing your makeup only for a limited time every day can help reduce the chances of irritating your skin (thus preventing your pores from spawning even more face demons), the full coverage matte foundation that you're obsessed with could be the reason your breakouts tend to linger. You could beg your Fenty foundation not to irritate your already painfully inflamed skin, but the best way to ensure your foundation is flawless and your pimples don't multiple (or get infected) is to create a barrier between your pimples and your face makeup. To get that flawless coverage and protect your delicate skin, simply use a barrier gel or a patch to cover specific spots on your face, rather than lathering your whole face in it. 
Between pimple patches and peel-off gels, there are plenty of options to make sure your foundation and concealer don't sink into your pore and cause more damage to your gorgeous face.
10. Stop using your expired makeup
Seriously using expired makeup—no matter how expensive or elusive the product—is never worth the risk of developing a serious bacterial infection (like staph).Though your makeup does have an expiration date, you don't have to waste these products just yet.
Before you toss your half used eyeliners in the bin, you could always use them to illustrate a gorgeous portrait. Or you could use your expired lipsticks in place of crayons in those iconic melted crayon DIY projects—just because your makeup is expired doesn't mean it's necessarily unusable. It just gives you an excuse to be even more creative, so you can savor your makeup faves beyond a selfie.