How to Maximize Space In A Teeny, Tiny Closet & Organize Your Clothes For Good
This article has been syndicated from Cuddlepill, an InfluenceHer Collective Member. Read the full post here.
My condo is in a super old building (I'm talking like 100+ years old), and we don't have tons of closet space. Yep, no walk in closets in our place, which, as you can imagine given my major shopping habit, is a problem. That's why, when California Closets reached out to collaborate, I was STOKED. I needed serious help in the organization department, and have also heard amazing things about their closet systems.
I called the Chicago location and scheduled a free in-house consultation. Allison, my designer, came by and we talked about my needs and what in my daily getting ready routine is a struggle. My biggest question was around how to maximize our minimal (and oddly spaced out) bedroom closets. The other questions I had were more general best practices in maintaining an organized and easy-to-navigate closet. Good news is, I'm sharing all of the tips with you too! 
In chatting with Allison, I learned a ton of easy to implement closet hacks and also a little more about The KonMari Method (created by Marie Kondo, a Japanese organizing consultant and author who has recently joined forces with California Closets to help transform people's closets). Here are a few tips on how to maximize your closet space (some of these you can do, like, NOW).
The first thing you should do is PURGE.
Part of The KonMari method is evaluating every piece in your closet, and asking yourself if it brings you joy (yes, it sounds cheesy, but, are you EXCITED to wear everything in your closet?! It's a valid question!). If you wouldn't buy that item again right now, and aren't jumping out of your pants to wear it, it's time to get rid of it. My approach to closet cleaning is similar, and I go through my closet about 2-3 times a year and either donate or sell my stuff.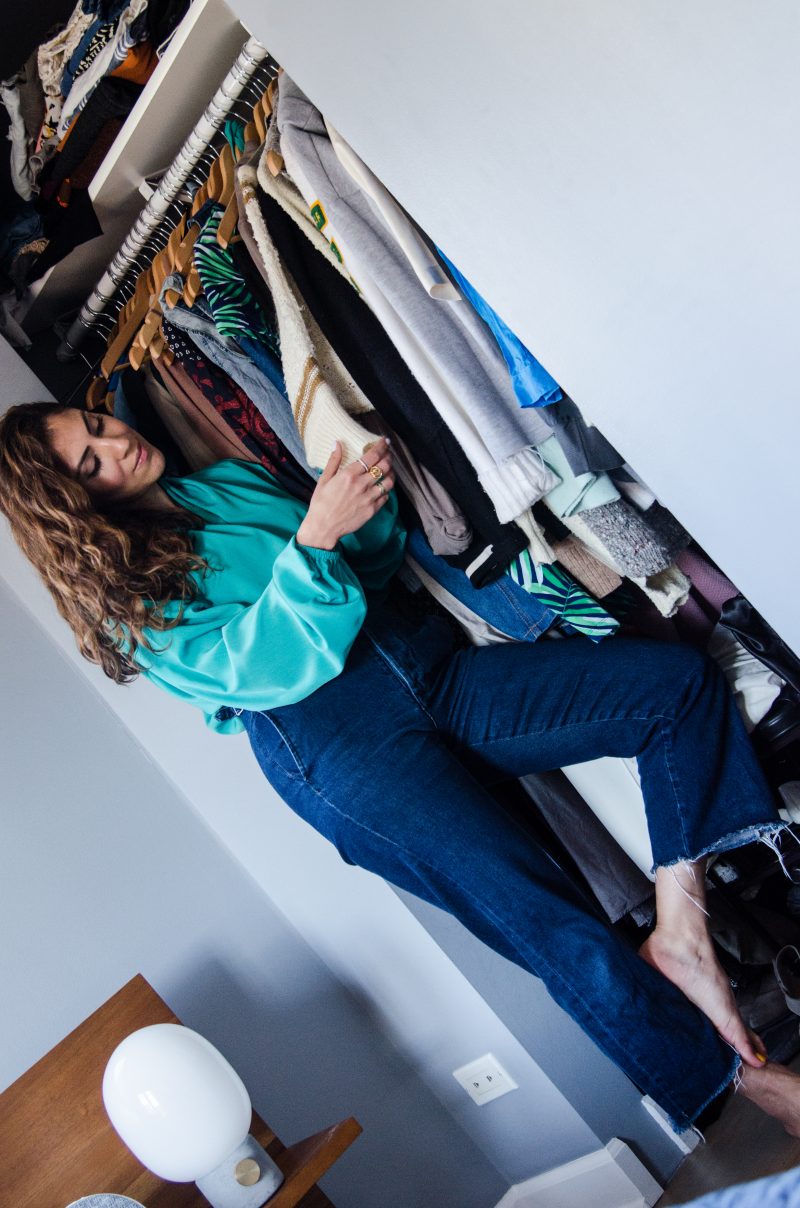 Keep like items together.
Once you've gotten rid of all the no-gos, bundle all of your like items together in your closet. I.e. one section for dresses, for blouses, for skirts – you get the picture. If you have a separate work wardrobe vs. casual, split up your closet that way. Basically, think about what you need to do everyday and how you can make that process as easy as possible! Another approach is to also bundle same color items together.
Stack the short hang.
This is the biggest thing I took away from my consultation with Allison. Don't waste the bottom closet space by leaving it empty or having it be a "catch all" space. Either stack the short hang and add a double rod, or use that space for a dresser/cubbies. I'm planning on moving our shoes to our office closet so that I can make room for additional shelving or a cubby underneath my short hang items. That's going to double our space!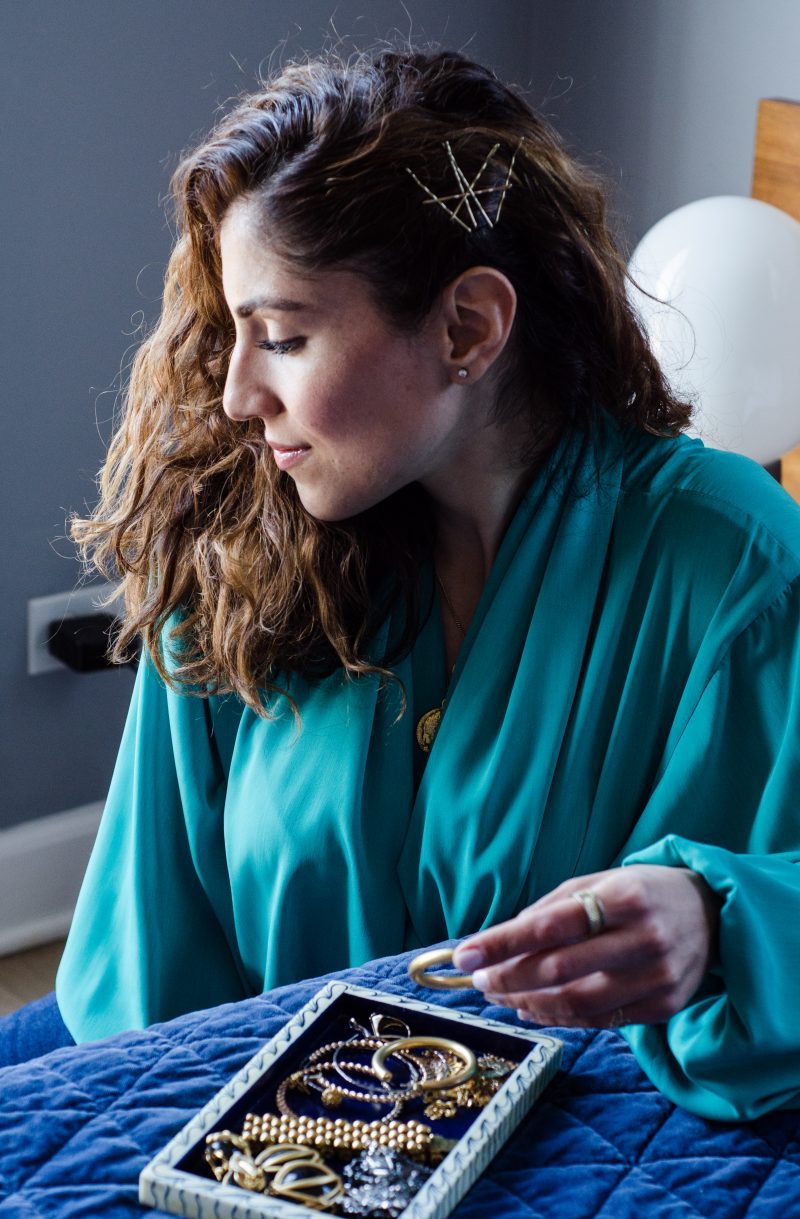 Have a landing tray.
If you have accessories or electronics you reach for on a daily basis, put those on a landing tray so they're easy to access and easy to find. I typically wear the same jewelry on a daily basis and have a little tray on my nightstand where I store it. That way, I don't have to dig in my jewelry storage on a daily basis to find my everyday pieces.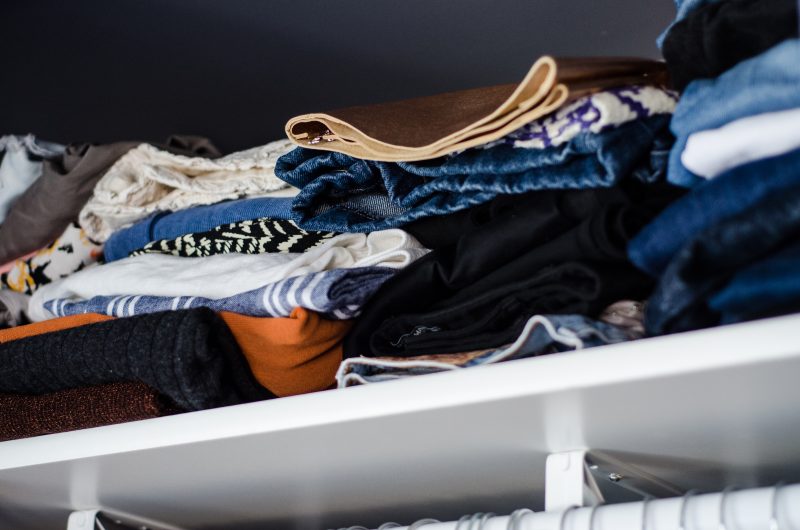 Hang anything that is flowy, fold anything that is flexible & doesn't wrinkle.
I made this adjustment the day after my consultation. I use to have various things folded & hung with no rhyme or reason. I recently made the switch to hang all of my skirts, dresses, silk blouses, jumpsuits, and folded all of my jeans and cotton tees/pants. Light sweaters can be hung up as well, but for heavier sweaters it's best to fold as hangers can cause them to lose shape over time.
Wooden hangers are great for heavy jackets, but for everything else, use velvet hangers.
Another key takeaway, as you can see I ONLY use wooden hangers. They take up more space, and you can fit more with flatter velvet hangers. Something I've added on my list to adjust in the near future!
Read the full post here.