Now that we've all said sayonara to the stress of finals, it's time we kick this sunny season into high gear! Honestly, is there a  better way to ring in the summer with a new bathing (or two)? Whether you're lounging on a beach in East Hampton or hitting up your friend's pool, swimsuits are a must. As always, I'm here to show you my absolute favorites for this summer.
1. Retro Poppy Bikini (Anthropologie)

(Photo)
Be honest: you're in the market for a painfully cute bikini. Well, fashionistas, you can stop your search now! Between the bold, floral print and the precious black trim, this bikini satisfies all your swimwear desires. How glamorous would this look with a pair of oversized sunnies and a bold lip?
2. DKNY Striped Boat Neck Maillot (Bloomingdales)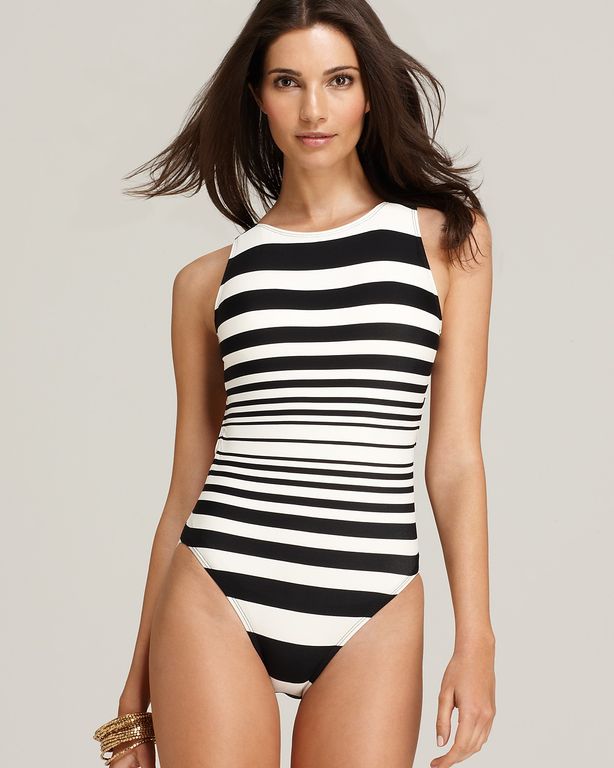 (Photo)
This summer, I'm on a quest to find a cute one piece. Though bikinis will always be a collegiette favorite, maillots are effortlessly chic. This DKNY one piece is perfect: the black and white combination is both bold and timeless while the different stripes create an hourglass figure. So that's how the Kardashians do it!
3. Bandeau Tie One-Piece Swimsuit (Urban Outfitters)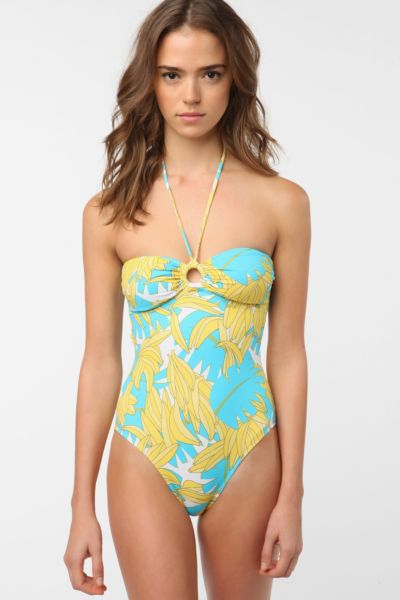 (Photo)
If this bathing suit doesn't scream "fun in the sun," I don't know what does! The bright, contrasting colors will look perfect with a tan and the haltered bandeau gives this one piece a refreshing twist.
4. Coral Strip Bandeau Bikini (Topshop)

(Photo)
Nautical chic? Check! This bikini mixes sailor-style with flirty frills so well, neither component is too overwhelming. Finish off this boating ensemble with a pair of white shorts!
5. Laced Up Swimsuit (Nasty Gal)

(Photo)
If your style is a little more "rough around the edges," you're going to love this bathing suit. The side lace-up is half sexy, half completely bad-a**. Definitely not your typical collegiette swimsuit! Take this one piece to the next level with a funky pair of sunnies!

6. Becca Cha Cha Cha Bikini (Nordstrom)

(Photo)
A wise swimwear guru once said that a white bikini is the perfect way to showoff your tan. Needless to say, featuring this swimsuit was inevitable. From the lace top to the quirky bottom, this bikini is anything but boring. Add a pair of colorful sandals and you're ready to hit the beach!

7. Beach Blanket Tanksuit (Madewell)

(Photo)
Is it just me or does this bathing suit make you want to lounge on a Grecian beach? The Mediterranean-esqeue color duo and the poppy polka dots can be perfectly styled with a striped, floppy sun hat! J'adore.

8. Print-Share Bikini (Anthropologie)

(Photo)
Many styling tips and tricks are applicable for both land and sea. Exhibit A: mixing and matching different prints. The variety of patterns is unconventional, but super fun! The light blue and white stripes on the top and bottom anchors the two pieces together. Grab a large straw tote and you're ready for a day in the sun.

9. Tallow Animal Oracle Bikini (Urban Outfitters)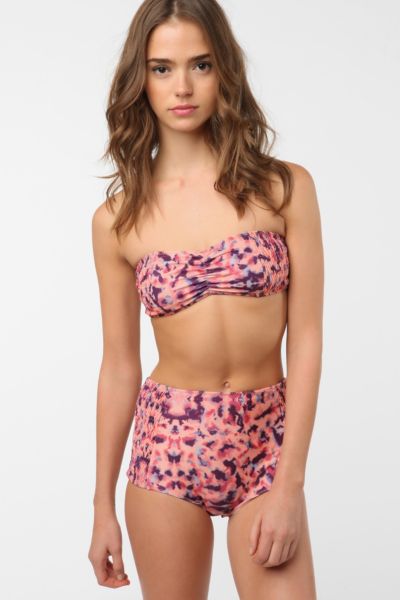 (Photo)
Call me crazy, but I'm sort of obsessed with high-waisted bikini bottoms- they're so retro and more flattering than you'd think. This kaleidoscope print makes this pin-up trend unexpectedly edgy. If you're planning to wear this bikini to a late night pool party, pile on the gold jewelry for an uber-luxe vibe. 
10. Vince Camuto Twist Safari Asymmetrical Once Piece (Everything But Water)

(Photo)
Mixing neutrals and pastels is definitely a trend to try this summer. Why not test the waters with this swimsuit? The silhouette is super classic; however, the asymmetrical, twisted shoulder is contemporary. Spice up this beachy ensemble with a fun towel.
Did I miss one of your favorites? Share your must-have swimsuit below!
HCXO
 
You Might Also Like...