11 Cozy Sweaters To Wear While You Drink Your PSL
Fall is (kind of) officially here, and so are all the festivities like football games, haunted houses, hayrides and of course, pumpkin spice lattes. Here are 11 sweaters that are just as cute as they are comfy, perfect to wear while enjoying sweater weather and drinking pumpkin spice everything.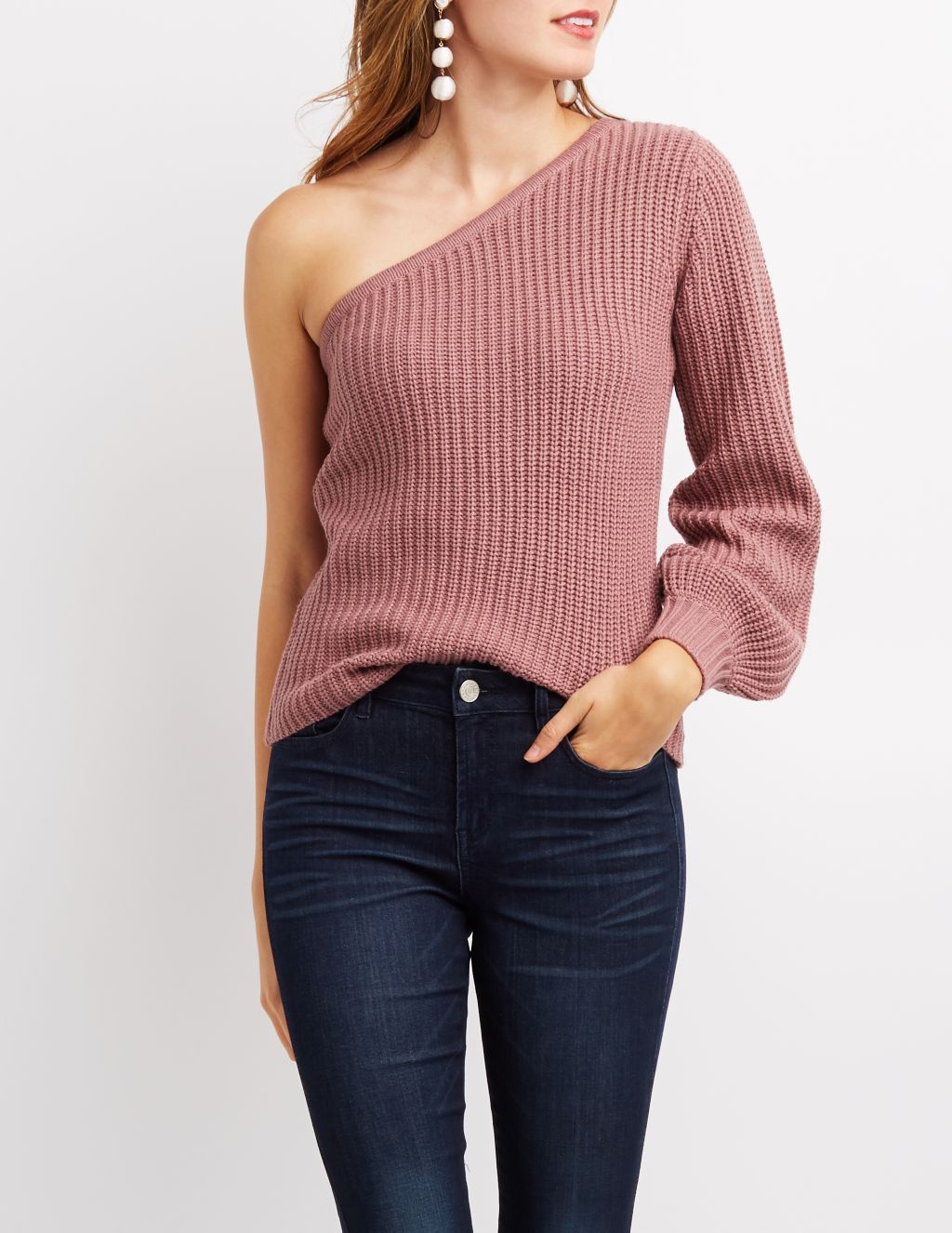 A millennial pink stitch sweater with some shoulder-bearing action is the perfect piece to wear for a Starbucks study session with your crush from Spanish class.
This hot pink, round-neck cropped sweater with a lace-up back is a great option for a scary movie marathon at your BFF's apartment.
NEED. This olive green polyester sweater with a drawstring front, mock turtleneck and side-arm pocket is the perfect, casual piece for sitting bleacher-side and cheering on the varsity football team while you down a PSL. (Sorry, poms poms aren't included).
This v-neck, waffle knit sweater is a fall wardrobe staple because of its versatility. This piece can be paired with a scarf and leggings for those 8 a.m. classes or with leather leggings and a choker for a girls' night out. And for less than $20, why not get it in all three colors?
Totally gorg. This haute turtleneck with lace-up shoulder panels is giving us major rocker chic vibes, which is perfect to wear to your favorite band's outdoor pop-up concert. 
This nude-hued oversized sweater dress brings the ultimate combination of comfortable and chic. This sweater dress can be paired with stylish booties and high socks for a chic bonfire ensemble.
Slouchy meets sexy with this knit, off-the-shoulder lace up sweater. This piece will pair perfectly with a leather mini skirt for a cozy-yet-coquettish house party outfit.
This knit v-neck sweater with subtly chic grommet sleeves and super thick material is a nice choice to keep you warm while sauntering (or selfie-ing) in the pumpkin patches.
This shoulder-bearing sweater with side zipper detail and slim fit would pair nicely with your favorite leggings for an outfit that'll make you the most interesting thing in any haunted house.
This sweater with a subtle, open back, is another simple and versatile piece that's super budget friendly at only $16. Pair this light sweater with your favorite jeans and ugg boots for a comfy outfit while you're out shopping for your Halloween costume.
A warm-hued, oversized cardigan is a wonderful layering piece that you can put over your favorite dress or romper for a cute, yet warm date outfit.
Thankfully there's plenty of time to wear all of these cute and cozy sweaters this season. Tell us which pieces you're excited to rock in this sweater weather!