In honor of the popular "Yale Memes" and the revolutionary SH*T (insert whatever stereotype you wish) SAY movement, I have decided to provide you with a compilation of statements that frequent the conversations between Yalies of the gentler sex.
WHITE GIRL PROBLEMS
"My Bioethics and Law textbook is so huge it doesn't even fit in my Longchamp!"
"I lost my (insert expensive item) at Zeta last night."
"People are too sensitive here.  I mean, I can't even make racial jokes."
"Want to shop it with me?"
"If you wear that without tights, you'll look so Qpac."
"My Yale ID photo is so embarrassing."
"Let's catch up.  Study date soon?"
"I got it at Urban, actually."
"Let's call a minibus."
"I just want to dance!"
"I didn't want to do anything so I told him I was on my period."
"There are no attractive straight guys here."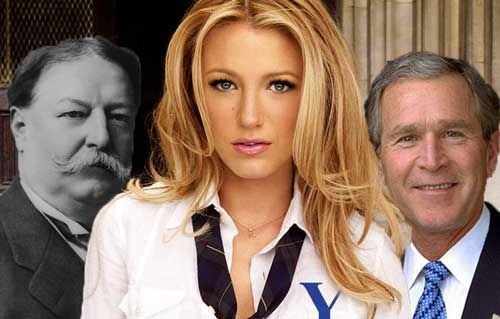 DAMSELS IN DISTRESS (IN THE DINING HALL)
" I wish I could eat that entire dish of cheese stuffed ravioli... It's too bad I'm committed to a gluten free lifestyle now."
"Is that vegan?"
"Are you kidding?  I love the tofu apple crisp!"
"I'm just so sick of the dining hall food."
"I think Peggy hates me."
"They call this coffee?"
"Oh my god, they have roasted cauliflower today!"
"Let's do brunch this weekend."
SH*T (FRESHMAN) GIRLS SAY
"It was so romantic, last night we were dancing at Toads…and then he kissed me!"
"Can I add him on facebook yet?"
"Are you a freshman?"
"What college are you in?"
"We should grab a meal together!"
"Yeah, he's a junior.  Wait- you've hooked up with him, too?  And so did Laura... And Megan?"
GAY-DAR DENIAL
"I think I'm beginning to understand the full extent of Yale's nickname the 'Gay Ivy.'"
"Logistically speaking, how does he get into his jeans?"
"He's not gay.  I mean, he's in a capella but I swear, he just likes to….sing?"
"Straight guys at Yale—they are the 1%."
"We hooked up last night, so he's probably straight... right?"
"He's out.  He's just not out at home yet, or, like, officially."
"He just wanted to cuddle…."
"Is he in SAE?"
"Maybe he's just experimenting."
"Maybe he's just bisexual.  Or bicurious."
"Okay, so he might be gay.  Do you think he would still want to date?"
"On the bright side, he wouldn't pressure me into sex."
"Do you think his glasses are prescription?"
You Might Also Like...