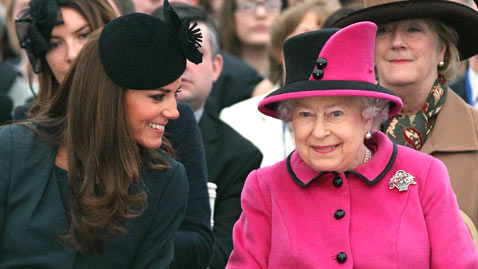 The new Duchess of Cambridge is much more than a fashionista. She and her hubby spent a good portion of their first year apart. Stepping into her role as the wife of the next king of England, Kate busied herself with official appearances—sometimes solo, sometimes accompanied by the Queen herself. Of course, she looked great doing it, but we can't forget that this princess views her new duty much more seriously than just an opportunity for fashion statements.
What we all want to know is: what's next? Just a year after her marriage to Prince Charles, Diana gave birth to her first son, William, at the precious age of 21. At nearly 30 years of age, both William and Kate are under international pressure to produce an heir or heiress. Rumors about a royal baby have spread like wildfire, but no pregnancy has been confirmed—yet. Can we expect a little baby Cambridge in the next year? All we know? That baby is going to be on the cover of People magazine's Most Beautiful issue. Or, heck, any issue.

Pages
You Might Also Like...