Ten Must-Haves in Your Wardrobe
By Sarah Worley
 
You open your closet 15 minutes before you have to catch the bus and exasperatingly exclaim, "I have nothing to wear!" We've all been there; we've all done it.  You overslept and now you need to throw on something other than sweats to make you look somewhat presentable for the day of class and meetings ahead. But currently, your closet is full of grunged out T-shirts and last-seasons throw-aways.  With these classic pieces, and few statement accessories you'll have several outfit combinations you can't go wrong with. And just a word of advice: don't be afraid to spend a little money on these pieces; these pieces will never go out of style and are something you can use as a base for an even bigger wardrobe!
 
White Oxford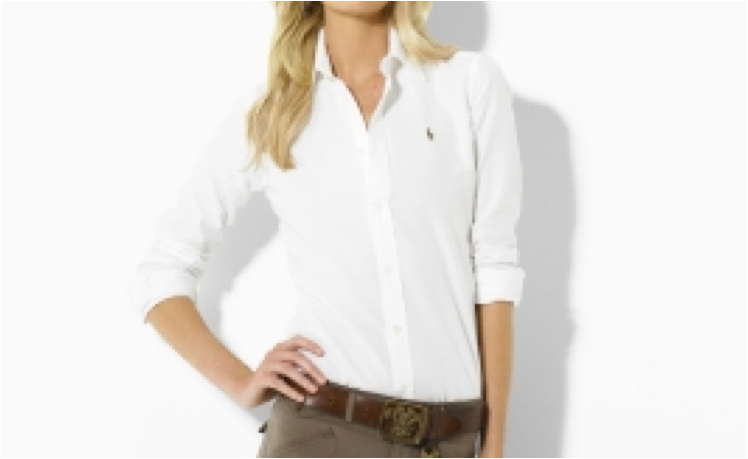 Megan Solid Oxford Shirt available at ralphlauren.com for $89.50
 
A crisp, white Ralph Lauren Polo oxford is key to any prep's wardrobe. This is the layering base for fall and winter, and can even transition you over to spring and summer to wear with a those bright colored shorts.  In fall and winter, layer it under a cardigan or chunky knit sweater.  If you can't find a shirt to go with a brightly colored or printed bottom, this is the go-to shirt. 
 
 
 
 
 
 2. Quality Denim
1969 mid-weight Always Skinny jean available at gap.com for $69.95
 
There's a different style for every body type, every occasion, every shoe and every shirt.  Find the fit that works for you, whether it be skinny, boot cut, straight, or boyfriend.  Stick to a modern dark wash (skip the holes, fading and other such dated denim distressing techniques).   Again, don't be afraid to spend some money on that perfect pair of skinny jeans you tried on that makes you look like a skinny mini.  A good pair of jeans can last you forever.
 

 
 3. Blazer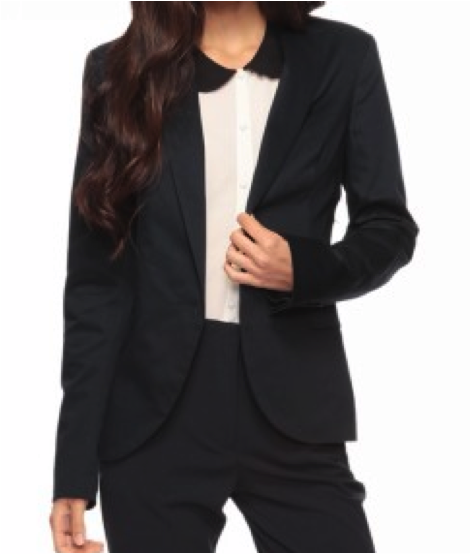 3-Pocket Boyfriend Blazer available at forever21.com for $29.80
 
The right blazer can be layered over almost anything to dress it up and give any outfit a more polished look. Stick to a basic navy or black to start.  Choose the right fabric and length (shorter or longer boyfriend style) for you.  Pair with jeans for a day look or pair with dress or pencil skirt for a dressier look.
 

4. Little Black Dress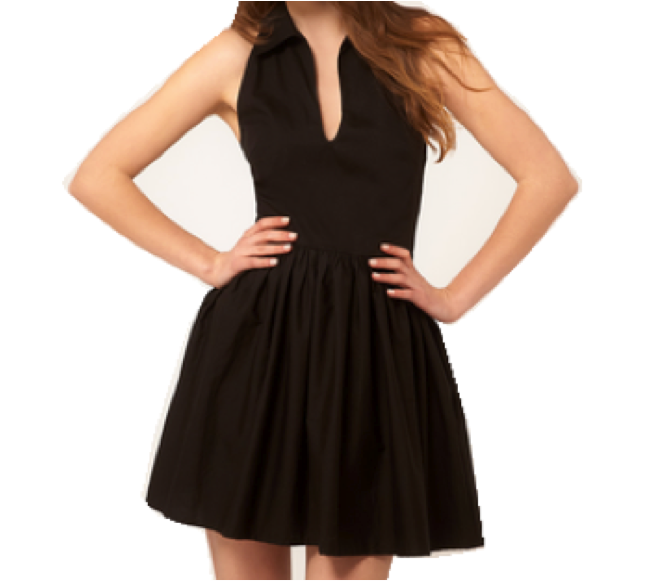 Summer Dress with Collar available at asos.com for $31.33
 
An obvious must have in a woman's wardrobe; the little black dress is your little multitasking dress.  Dress it up for date night, or layer a cardigan or blazer over top for a day at work or even an interview.  The perfect LBD in just the right style for your body can make you feel confident in any situation.
 
 

 
5. Cardigan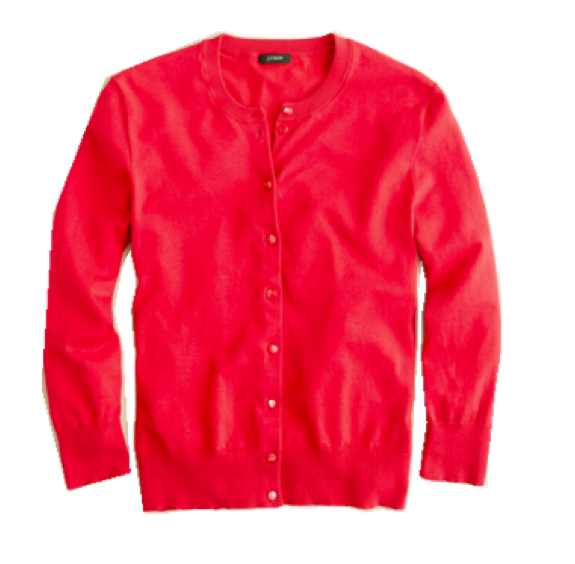 Jackie cardigan in maraschino cherry available at jcrew.com for $62.00
 
This is one of those pieces that is a no brainer. If it's a brisk day or you just get cold indoors, this is the piece of clothing that will keep you warm but also keep you looking polished (avoid the baggy zip-up hoodies). Unlike your other wardrobe stables, go for any bright color cardigan your heart desires.  Over any number of tops or dresses, a brightly colored cardigan can give you any number of outfit combinations.
 
 
 
6. White V-Neck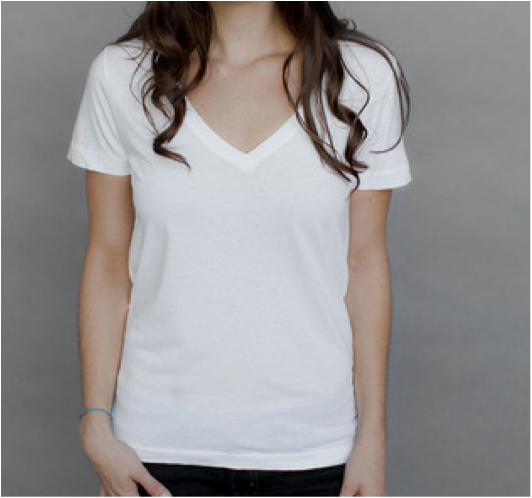 The Women's V White available at everlane.com for $15
 
You've probably been on a mission for quite some time to find the softest v-neck shirt that fits just rights so you can buy them in bulk. (From what I've heard these Everlane shirts are it.) When you find the right one, you won't be able to tell the difference between your classic white v-neck and your favorite t-shirt from high school field hockey.  Dress it down with a cardigan for class or dress it up with skinny jeans and heels for a night out.
 7. Flats
Kingdom flats available from stevemadden.com for $49.98
 
When broken-in, these will be your go-to comfort shoes.  Choose a flat it a neutral tan, brown or black and they'll go with any outfit you could ever manage to put together. 
 
 
 
[pagebrak]
 
8. Pencil Skirt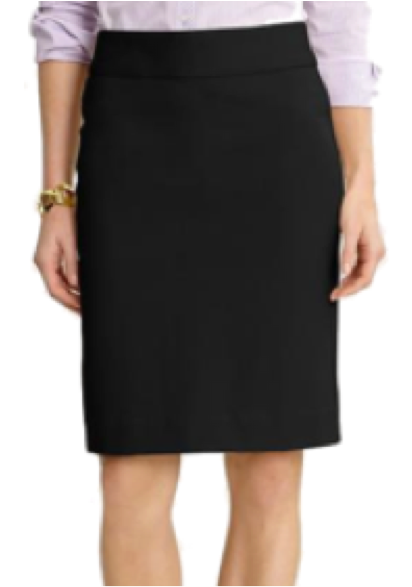 Sloan pencil skirt available from bananarepublic.com for $69.50
 
Interviewing for jobs? Need an outfit for a summer internship or sorority chapter meeting? This wardrobe staple is a conservative option that can make you look ready for the office or even ready for date-night with flirty top.  Avoid a skin-tight pencil skirt and go for a length that hits you just above the knees.
 

 
9. Trench Coat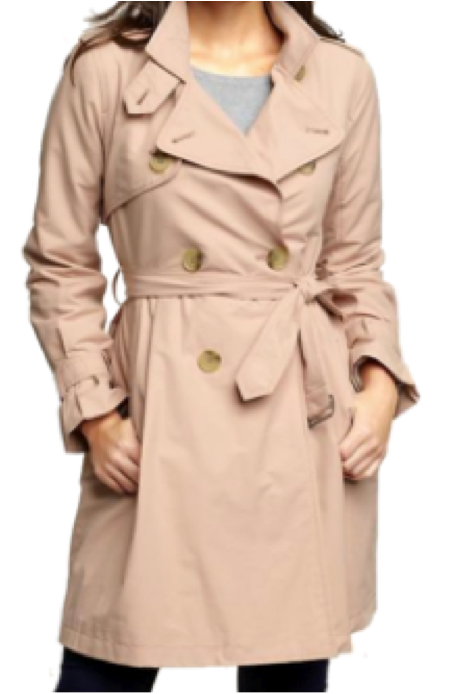 Pleated trench coat available at gap.com for $98.00
 
No, no, no, not Inspector Gadget's trench coat or your grandpa's floor length trench coat.  A women's trench that ties at the waist to accentuate your girlish figure will literally be one of the few pieces of outerwear you will ever need in your life. There is nothing that it doesn't look good over; dresses, skirts, jeans, dress pants, whatever.  Stick to a double-breasted, khaki or tan trench that fits every curve of your body. (Warning: this may take some time to find the perfect one for you but your efforts will be rewarded when you find it.)
 
 10. Classic Black Heel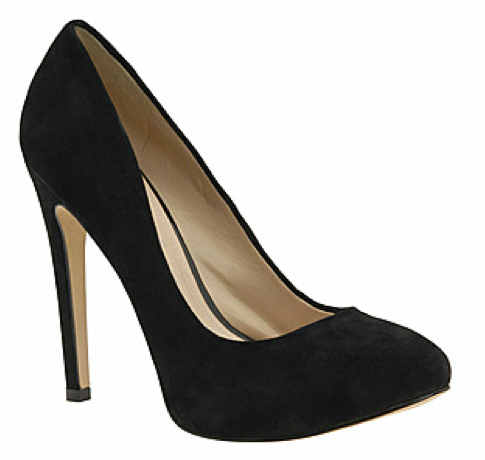 Troiano suede high heel available from aldo.com for $100
 
Classic leather, patent, or suede, closed or open toe, kitten heel or skyscraper; its your choice but it has to be black.  This is your one and only go-to shoe for any dressy occasion.  A simple black heel can make any woman feel like she can conquer the world.  Need I say more?
You Might Also Like...