I won't lie. Sometimes, it's really difficult for me to think about what to blog about. It seems like I always have millions of great ideas; but then when I go sit down in front of my laptop, my mind goes blank. So, today's blog is a mixture of whatever comes to mind.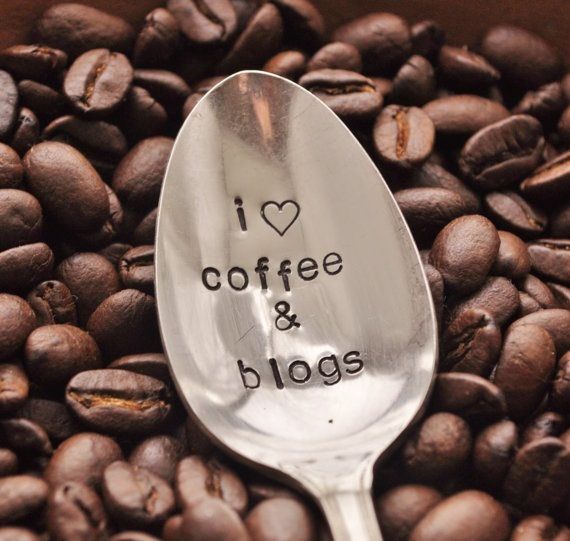 I've started following a bunch of companies and magazines on Twitter. I don't know why I hadn't done this before- it gives me a chance to get sneak peaks of upcoming stories, breaking news, and free stuff (I've currently been desperately trying to get LUNAbar to notice me…I could use some free food). As I scrolled through my timeline this morning, I found some great news from one of my favorite magazines: Runner's World! The headline: "Caffeine helps muscles in morning workouts." I was immediately intrigued, as a daily coffee drinker and exerciser. Although I'm hesitant to fully believe the results of the study, (it was only done on a small sample of people in a concentrated area) I was happy to learn the benefits of coffee. The study had three groups of subjects: one group worked out in the morning without caffeine, the next worked out in the morning after taking caffeine capsules, and the rest worked out in the afternoon. The study found that those who went through a morning workout after taking caffeine performed just as well as drink coffee.
That reminds me, I was reading the newest Cosmo magazine (with Khloe Kardashian on the cover) and found some other practical uses for coffee! They recommended adding it to soups, French toast (the scrambled eggs before you dip them in bread) and seasoning rubs for meat to give it a savory flavor. A little goes a long way with the coffee, so only use a couple tablespoons at a time! Can't wait to try this when I'm home!
This past Tuesday was One Day Without Shoes, a worldwide event sponsored by TOMs shoes to promote their cause. That brings me to my next topic: the rising of BOBs shoes. Haven't heard of them or seen them? Good. If you haven't heard of them, they are the TOMS impersonators manufactured by Skechers. The only credit I am willing to give Skechers is that they look almost exactly like TOMs…down to the label on the heel and small white tag on the top of the foot. Other than that, they are a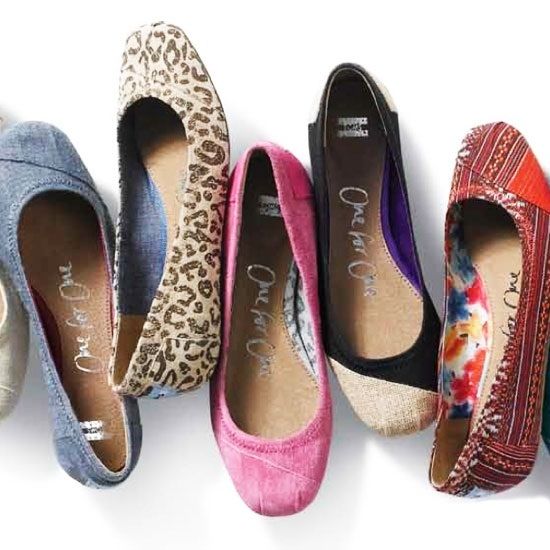 complete copy of the original. Skechers' website states their slogan:  "Buy a pair of BOBs, and Skechers will give a new pair of shoes to a child in need. Make a difference for kids." Funny, that sounds a lot like the TOMs slogan: "With every pair you purchase, TOMs will give a new pair of shoes to a child in need. One for One." Is this some kind of joke? I love TOMs and everything that they stand for. I think the founder, Blake Mycoskie, is a business genius making a huge difference in the world. It seems like either Skechers is poking fun at the idea of TOMs, or just no longer have any creativity.  As a dedicated TOMs customer, I'm glad that TOMs has begun to expand their One for One mission to eyewear, further setting them FAR apart from the impersonators at Skechers. My only suggestion to TOMs: I'd like to know the specific location of where my shoes were sent. I believe them when they say they sent them away, I'd just like to be more involved in the process. As I browsed the website, I'm eyeing these lovely flats (when I have enough money, that is).
Lastly, I thought I'd let you all know about something I am super excited about. My absolute favorite musical artist, John Mayer, is releasing a new album on May 22 after a too-long hiatus. iTunes describesBorn and Raised as a "set of organic cowboy songs dreamed up under a starry night sky." Sounds beautiful, doesn't it? I have always been a huge John Mayer fan (Room for Squares, anyone?). I've seen him three times live in concert, and he never failed to disappoint. Unfortunately, after the last concert I saw, he fell off the map. I heard he had to get some kind of vocal surgery, but my mom and I always thought he was in a rehab facility for drug treatment. He has always been dark and mysterious; and let's just say, not so lucky in love. Naturally, when I listened to the first single off the album, "Shadow Days," it was safe to say I had fallen in love again.  So far, I've only listened to "Shadow Days," but you better believe I'll be snooping around for ways to sneak a peak at the other tracks. Some of my all-time favorite John Mayer songs include, "Daughters," "Why Georgia," "Heartbreak Warfare," and "Half of My Heart" (featuring Taylor Swift). It's difficult to pick my favorite songs, though. If you haven't been a John Mayer fan in the past, I suggest you start by listening to the few I just named.
You Might Also Like...