At the beginning of each semester, the classroom looks like a New York runway. Students return to school with entirely new wardrobes and a renewed sense of confidence. But after a few weeks, students start sacrificing style for comfort. Villanova Wildcats are no strangers to The North Face, UGGs and leggings look, especially during midterms week. Odds are that you'll be running on empty, so who cares what kind of outfit you have on? YOU should care! Fashion is a form of self-expression. What type of message are you sending during midterms week?
The best part about midterms week is that it falls smack dab in the beginning of Autumn, the best season for fashion and style. It may be easier to throw on a pair of sweatpants and run out of the door, but taking pride in your appearance can go a long way! You may feel worn out on the inside but like the old saying goes, never let 'em see you sweat, or in this case, never let 'em see you in sweats! You'll stand out for your stylish outfits and receive plenty of compliments on your way to your major exams. Let's be honest, who doesn't appreciate a nice compliment?
We've come up with some cute and casual outfits to inspire Villanova's Midterm Fashionistas!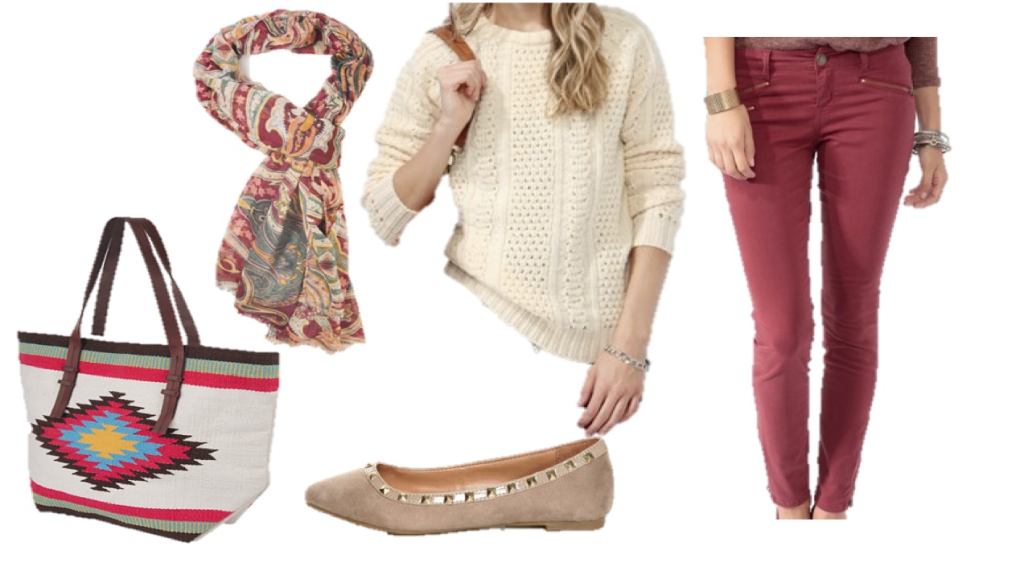 This outfit is perfect for a girl who loves her comfortable sweaters. The neutral color balances out the colored jeans and provides a stylish yet conservative look. Burgundy is in this season so there's no doubt that these jeans scream fashionista!
Pages
You Might Also Like...