5 Tips for Your First Apartment Hunt
College is a place where you experience many "firsts," and it's likely that one of these "firsts" will be your first apartment.
Your first apartment will be great. It will probably be full of lovable little quirks and hang-ups you're only putting up with because you're too broke for something better (a leaky faucet, a dryer that doesn't actually dry your clothes, a kitchen sink without a garbage disposal). You will probably make a dozen Target runs to decorate your sofa bed with cute throw pillows and your bedroom with framed posters. You will cherish your first place for everything it is (cute, affordable) and is not (classy, completely comfortable).
However, in order to cherish your first place, you first need to find it. And apartment hunting can be a b*tch. From working things out with your future roommates to budgeting rent and utilities, you certainly have your work cut out for you. But never fear, collegiettes! You can and will find a great first place to live…if you just follow these five tips.
1. Start Hunting Long Before You Need to Move In
If you are looking to move out of the dorms for the summer, or into a new apartment for the fall, make sure you are looking for a place well ahead of your desired move in date. Ask friends who already live off campus about how long they searched for their current place to get an idea of how long it takes to find a place in your city. In many cases, this will mean looking for a place two to three months in advance.
2. Make a Clear List of Wants and Needs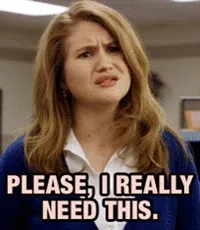 It's important to make a definite list of apartment priorities before you start hunting. When I was looking for an apartment, my roommate and I went crazy over this house that was renting for $100 above our budget because it meant everyone could have their own bedroom. In reality, we couldn't have afforded to live in such an expensive house in a location where there was only one bus going up to campus, but we were blindsided by the prospect of having our own rooms.
Decide ahead of time what you absolutely can't live without. Do you need to be closer to campus because you don't have a car? Do you need to have protected parking because of the weather in your town? Will it be too hard to get to your off-campus job if you're on a certain side of town? Decide before you're in the moment where you'd like to apply for a lease.
3. Meet Face to Face with Your Future Roommates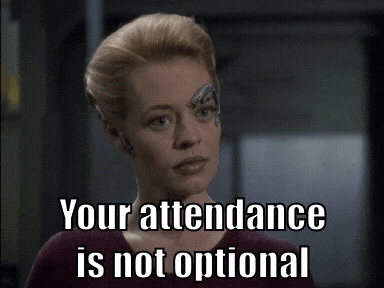 My roommates and I didn't do this before we found our first place, and I think it made apartment hunting so much harder. It's important to set up a face-to-face meeting with all of your future roommates where you can talk about pricing, location, and apartment must-haves.
 Yes, everyone has busy schedules and finding meeting times can be tough. But it will be totally worth it when you're not muttering "WTF?" when your future roommate tells you she found the perfect place…twenty miles from your campus.
4. Talk To Your Parents About Costs
When you apply for an apartment, you usually need to have a certain level of income, either individually or combined between all of your roommates. Additionally, you will likely have to pay a few hundred dollars on top of rent in the form of a security deposit before you can move into the apartment. The security deposit covers repair costs if you happen to damage your apartment during your lease. Usually, you will get this back at the end of your lease if you have not damaged the apartment, but this depends on the lease.
Though some college students have saving accounts, most college students don't have a few hundred dollars just lying around. Additionally, most college students don't have an extensive credit history, and might not be strong enough applicants on their own. However, most apartments trying to lease to college students understand this, and many allow parents to cosign on a lease, or assume responsibility if the student is unable to pay. Talk to your parents before you apply for an apartment, and ask them if they would be willing to cosign on your lease.
5. Call Utility Providers Ahead of Time
When you're taking an apartment tour, most landlords can't tell you exactly what utilities will cost for the apartment. In most buildings I looked at when hunting for my current apartment, utilities were separate from rent costs, and the landlord couldn't tell me how much I would be paying for gas or electric services.
On your apartment hunt, you can be one step ahead. Ask your landlord which utility providers (cable/internet providers, electric companies, etc.) service their building. Then, call the named providers (you can find their phone numbers online) and ask about what they typically charge, on average, for services in your zip code. This helps you and your roommates have a more accurate idea of what it will cost to live in any building before you get a nasty internet bill two months after signing the lease.
There you have it, collegiettes! Apartment hunting can be intimidating, but these tips have got your back. Happy house hunting!