From playing rugby for UCSB to being a part of the Global Medical Brigades, Cody McHargue is always finding something to keep him active on campus. 

 

He shows extreme commitment by juggling his long, 5 day-a-week rugby practices with traveling to underserved countries to volunteer and make a difference. Cody tells us all about his experiences as a rugby player, the countries he has visited, where he will be traveling to this summer, and how UCSB has helped shaped his future goals. 
HerCampus:
 What is your involvement in the UCSB campus?
Cody: Well, I spend a good amount of time on campus practicing on Rob field 5 days a week, getting treatment from our awesome recreation sport student-trainers, attending Global Medical Brigades meetings/fundraisers, and making a good old fashioned side-salad at the Faculty Club where I work. 

HC: How long have you been playing rugby for UCSB?
C: This will be my second year playing. 

HC: What has been your favorite memory while playing rugby?
C: There are multiple memories that have made rugby worthwhile. A few of my favorites would be Suitcase Saturday, Jack Maxwell's spin-move, the Argentina Tour, 891 Fortuna Lane, being National Champion Runner-ups,(the list goes on and on) but I would have to say my ultimate favorite memory occurred my first year at SB Rugby Day. It was my first match as a Gaucho and I was still getting to know everyone on the team. In our final game of the day, a Ventura rugby player decided to get a little rowdy and get all up in my face. To my surprise, out of nowhere, appeared the legendary Patrick Kealy III. He got in between us and yelled, "Don't you ever touch him. Don't ever touch him again or I will punch you in the face." Needless to say it was "bromance" at first sight.


HC: Could you please tell us about the health trip that your take every summer? 
C: I am a member of the Global Medical Brigades. We are basically a student-led, non-profit organization that sends a group of medical professionals and student volunteers to underserved countries. This year we will be traveling to Ghana . In Ghana , we will establish a medical clinic in the community and we will provide health care, medication, and health-related information for community members who are in extreme need. Last year we saw over 1,774 patients in Honduras in just 4 days. It was an amazing experience.
HC: When did you decide to start participating in the Global Medical Brigades? 
C: Last year I heard about it through one of those mass emails we always get from the advisors. It seemed interesting so I went to a meeting to check it out and the rest is history.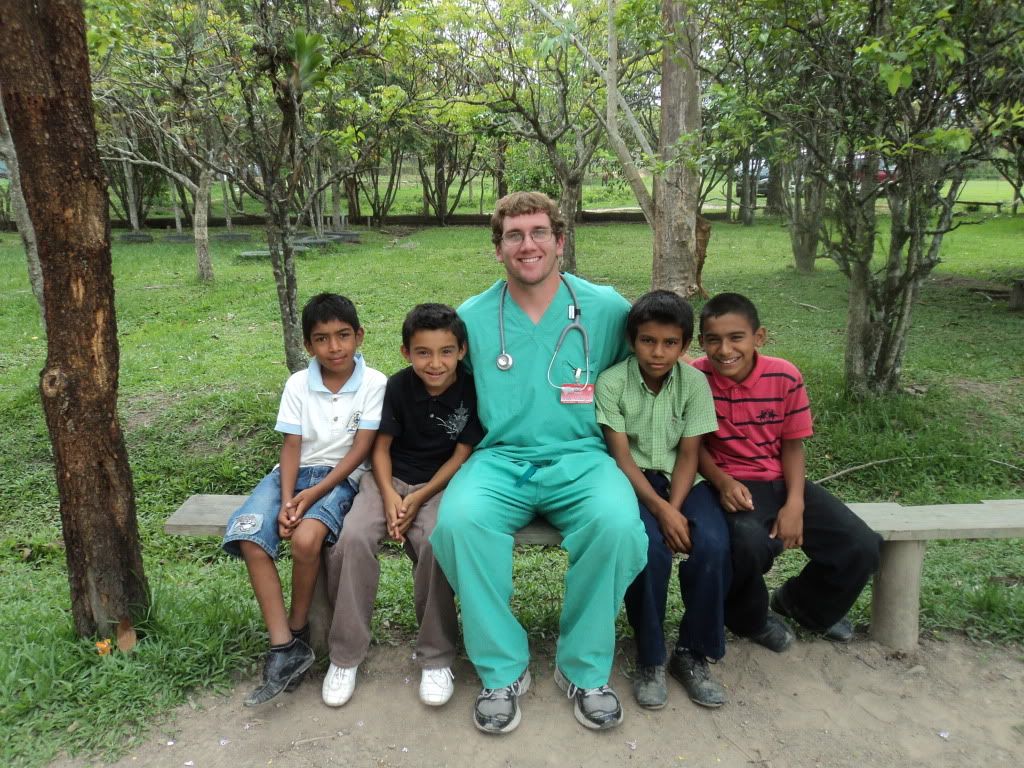 HC: Do you go to the same place every year? How did you pick this place/ these places?
C: No GMB basically sends us to the countries that need the most help. Last year we traveled to Honduras , and this is the first year the brigade is going to Ghana . I'm pretty excited.
HC: What are your goals for the future?
C: I would love to work in the healthcare field some day. Maybe be a doctor or a Physicians Assistant, but that's a butt-load of school. My dad is a firefighter back home in Chico so that has always been one of my dream jobs, as well. I also want to continue to play rugby as I get older and maybe one day travel to New Zealand or Australia and play with the big boys over there.
HC: How has UCSB helped shape these goals?
C: UCSB has provided me with the opportunity to join both the GMB and rugby team. It's a great school filled with great people and I'm just lucky to be a part of it.
You Might Also Like...