Name: Matt "Sowerpuss" Sowers
Year: Second
Hometown: Westlake Village
Major: Physics and Philosophy 
Campus Involvement: Tour Guide, Society for Physics Students, Rock Climbing Kidz, 8-trium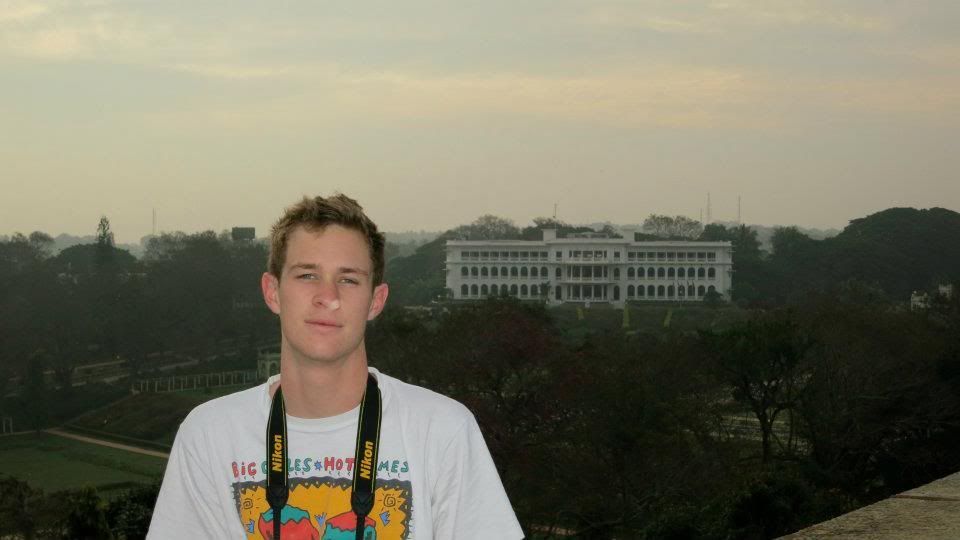 HerCampus: What is your favorite thing about living in Isla Vista and what is your least favorite thing?
Matt: My favorite thing about IV are the cute boys; and my least favorite thing is that I have to share the cute boys with all of the beautiful girls.
HC: Tell us your most embarrassing moment at ucsb so far?
M: Well, I got a lap dance from one of the lovely 'ladies' during the student run drag show a couple days ago. Having all of IV Theatre staring at me while my sexuality was seriously put into question made me blush a bit.
HC: What are your favorite foods?
M: blueberry muffinz and banana shakez
HC: What do you look for in a girl?
M: I adore silly girls. Also, ones who are well read and intelligent. Artistic talent of any kind whether in music or art or writing or whatever is also extremely attractive just because I am so miserably without skill when it comes to all of that. And in terms of physical appearance, beautiful eyes.
HC: What is your idea of a perfect first date?
M: Casual conversation over coffee about the true literary genius to be found in Kafka's pre-Metamorphosis works followed by bedroom shenanigans.
HC: Describe yourself in three words. 
M: A lanky, romantic, misogynist
You Might Also Like...