Ali Ward, a senior at UC Santa Barbara, has made the most of her college experience by getting involved in Greek life, Relay for Life, and by securing an awesome on-campus job as an Academic Peer Advisor. Since beginning to work on Relay for Life two years ago, she has now been given the unique chance to be on the planning committee for the event. Also, while working as an Academic Peer Advisor, she is able to work with students to help them with their school schedules and any other questions they might have. Ali tells us more about how she got involved at UC Santa Barbara and what we can do to participate in Relay for Life.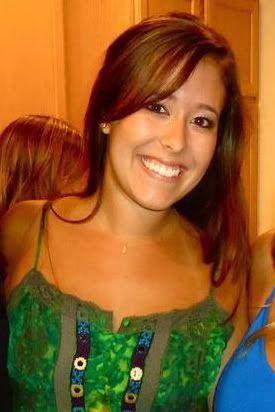 Her Campus: How have you gotten involved on campus at UC Santa Barbara?
Ali: I first got involved on campus by joining Kappa Alpha Theta my freshman year. Theta opened up a lot of windows of opportunity and I was introduced to the Relay for Life planning committee. I eventually became the Luminaria Co-Chair for two years and this year I am the Fight Back Chair. I also got a great job on campus as an Academic Peer Advisor for the College of Letters and Science. I am able to work everyday with students helping plan their schedules and see what UCSB has to offer. I get to continue doing something similar with the incoming freshman this summer as an Orientation Staff member.
HC: What is Relay for Life? Where is it held?
A: Relay for Life is a 24-hour walk–a-thon to raise funds for the American Cancer Society. The day really focuses on celebrating, remembering and fighting back. In the past, UCSB was recognized for raising over $103,000 with over 1,500 participants. We were commended for being the 3rd largest college participant in California! The event welcomes all students to team together to raise funds and awareness to save lives. We always have a ton of food, entertainment, and activities throughout the 24 hours. This year it is held starting at 12PM on Friday, May 11th at the UCSB Track.
HC: How can UC Santa Barbara students get involved in this great cause?
A: Students can create a team of their own or join one of the existing teams. If you Google "UCSB Relay for Life," the American Cancer Society has all of the teams listed. Meetings to participate in the event or to become a part of the planning committee are usually held on Tuesday nights and the website always updates with new information.


HC: What do you do on the Relay for Life planning committee?
A: This year as Fight Back Chair, I focus mostly on the advocacy aspect of the American Cancer Society. We want to make the campus more aware of the programs and services available year round to fight cancer. The committee as a whole works hard to put together the actual event by obtaining sponsors, developing plans for entertainment, and getting the UCSB community to become involved and excited.
HC: What has been your favorite part during the planning of this event?
A: My favorite aspect is by far the Luminaria ceremony. It is right after sunset and the most touching aspect of Relay for Life, the entire track takes a moment of silence to remember those who have lost their fight and support those who have survived the battle. It is also amazing to see so many different student organizations on the track participating for one goal.
HC: Besides working on Relay for Life, you also work as an Academic Peer Advisor. How did you get this job?
A: Good question, it happened really fast- I applied at the end of my freshman year after getting an email through the Honors Program listserv. I was surprised when I was offered the interview and even more surprised when I was offered the job! It has been amazing working there for so long.
HC: What does your day at work usually entail?
A: I usually work a couple of hours each day so my day is always changing. I work at the front desk answering general questions and then I get to have one on one appointments with freshman and sophomore students. Besides checking progress and GE's, our discussions range from how to plan double majors to what classes are best to take abroad. I am also the peer advisor for the UCSB Baseball and Softball teams, which helps mix things up!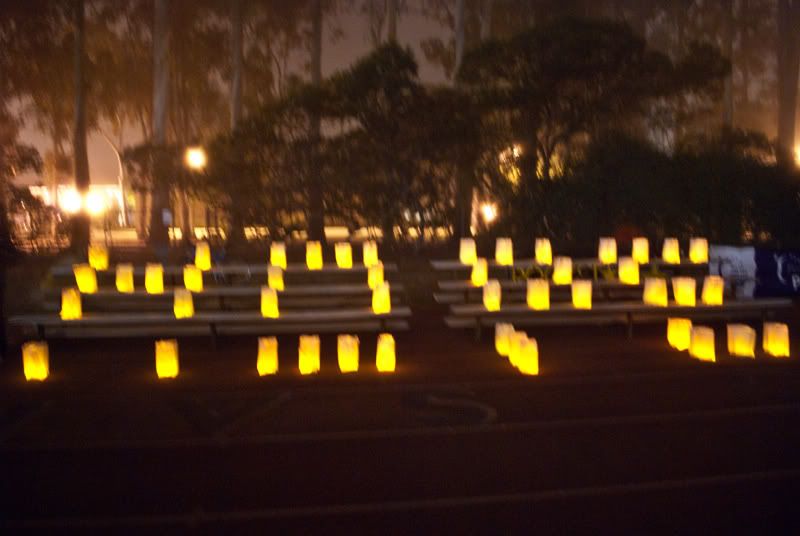 HC: Since you are a senior, could you please give some words of advice on how to get the most out of your college experience?
A: I will be a little cliché and say enjoy every moment. My time at UCSB has passed by so quickly and each quarter goes by faster than the last one. When I say enjoy every moment, I mean that students should really put themselves out there and give new opportunities a chance, whatever area of your life that may pertain to. Apply for internships or jobs, meet new people, and try something you wouldn't normally see yourself doing. Take advantage of having so many options ahead of you! It is liberating to have so much freedom and you only get 4 years to do it all.
HC: Any plans for after graduation?
A: Next year I will be attending law school- I can't quite tell if I am terrified or excited yet, but I am focusing on enjoying my last 8 weeks here.
You Might Also Like...