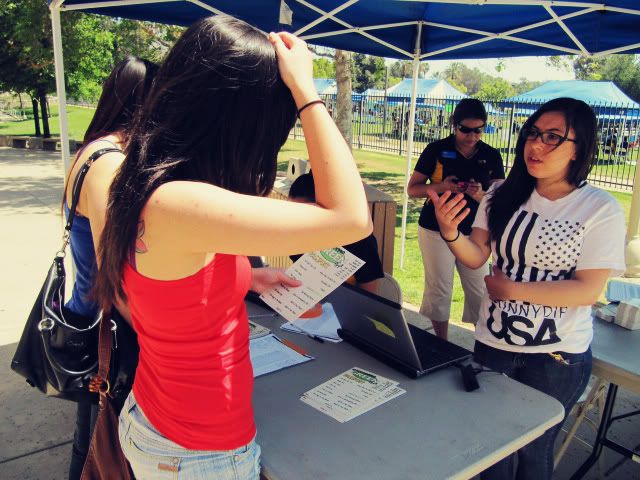 When you first get into the festival, you sign in.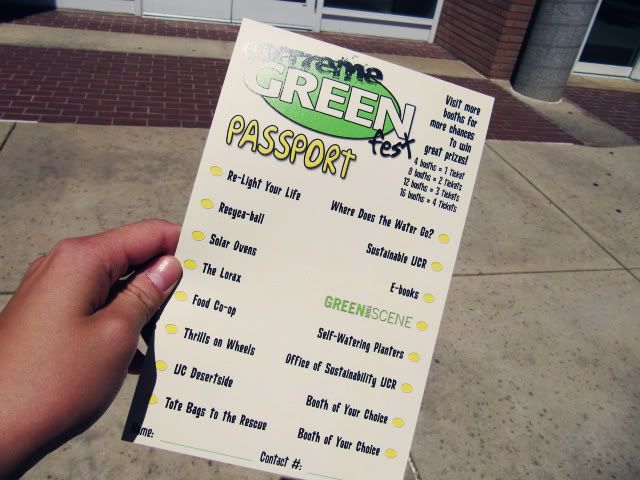 The brochure that they provide you with.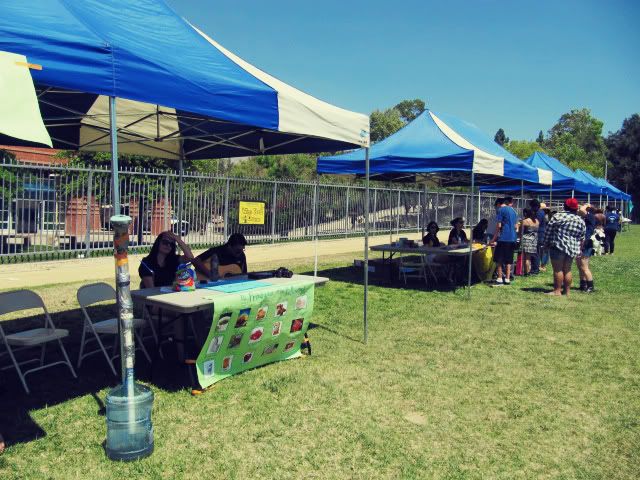 A couple of booths that were set up so that you could visit.

Free bottles that you were able to reuse for water.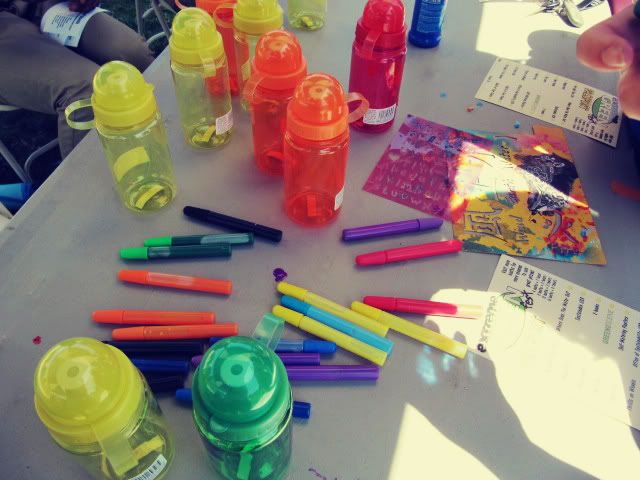 A closer look at the bottles!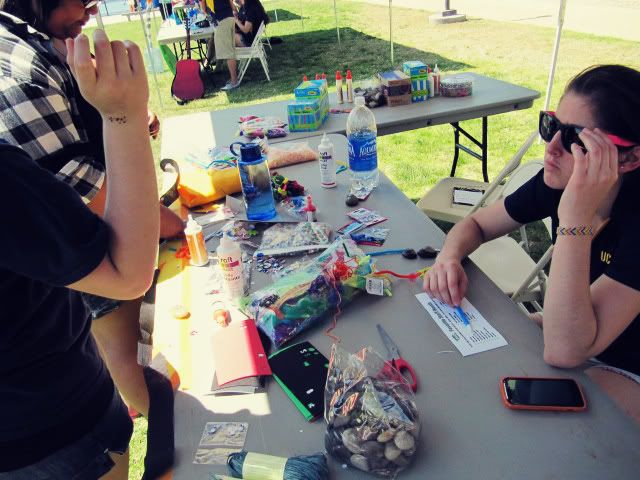 Pet rock table where you can use them as a paperweight!

A Solar Oven!!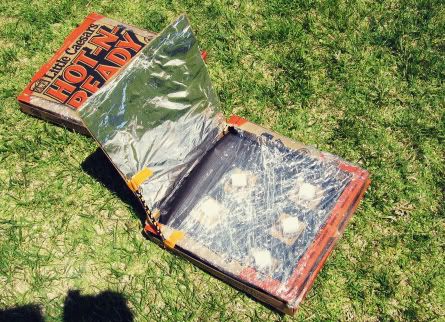 Cooking Smores on a hot day in Riverside.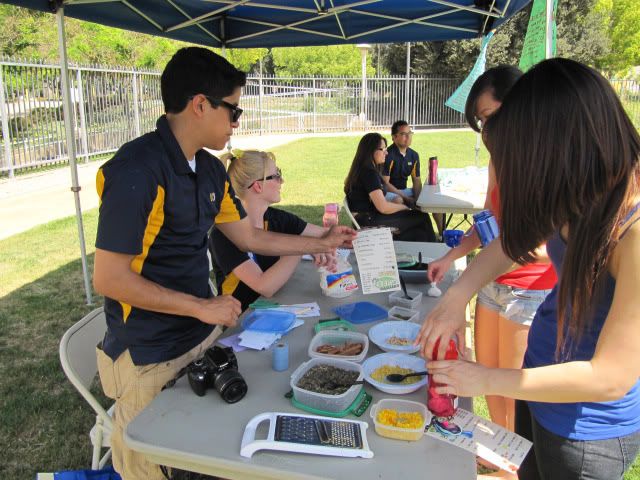 Don't like tea from stores? A booth provided some home made recipes of different kinds of tea for you!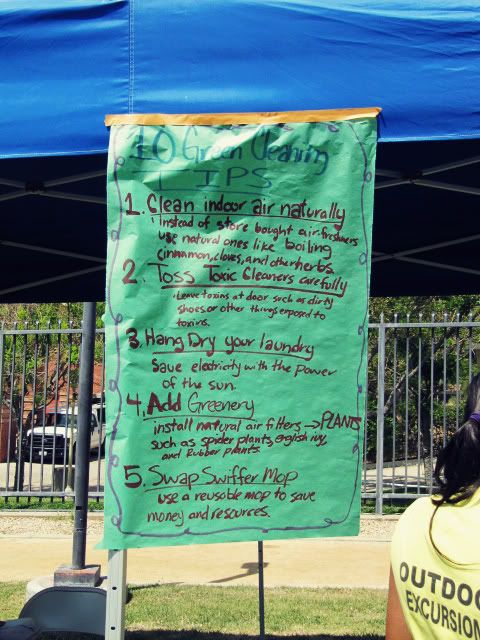 Green Cleaning Tips!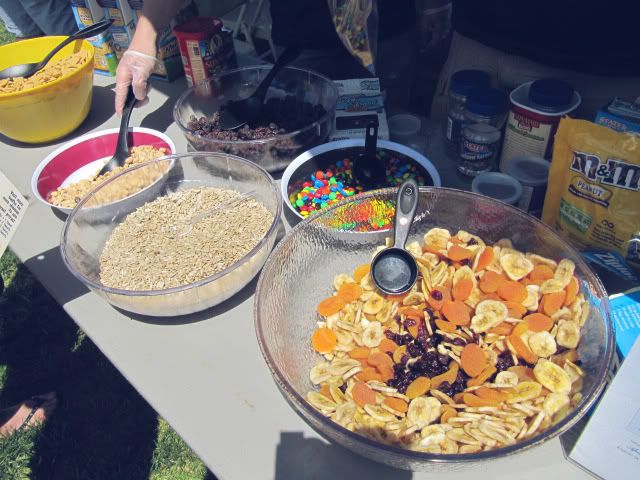 Make your own trail mix!

With the help of housing R.A's.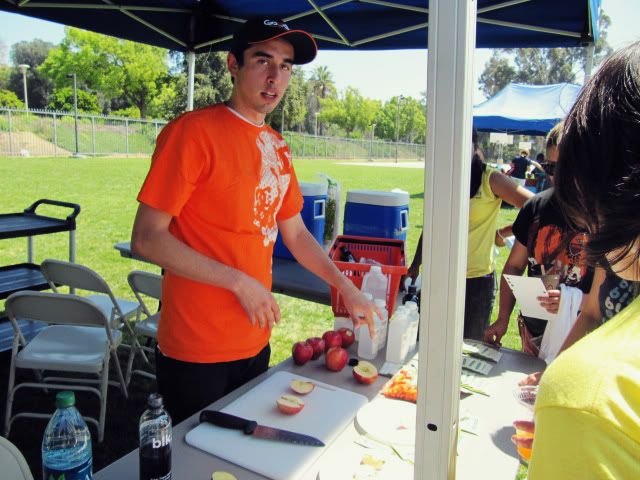 Goodwins showcase how bad inorganic foods really are and promoted blk water!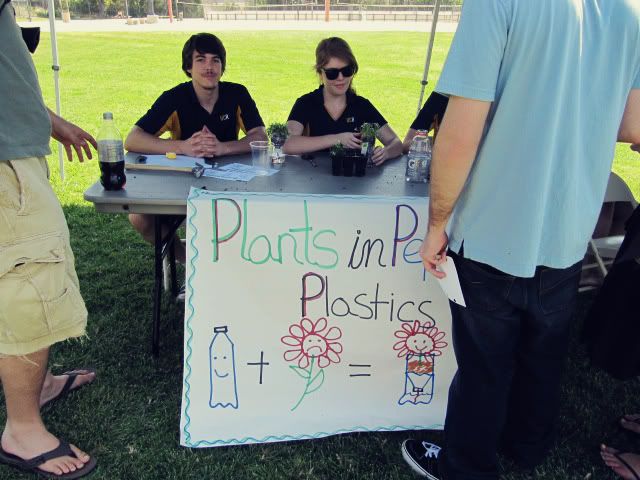 Plants made in platics bottles!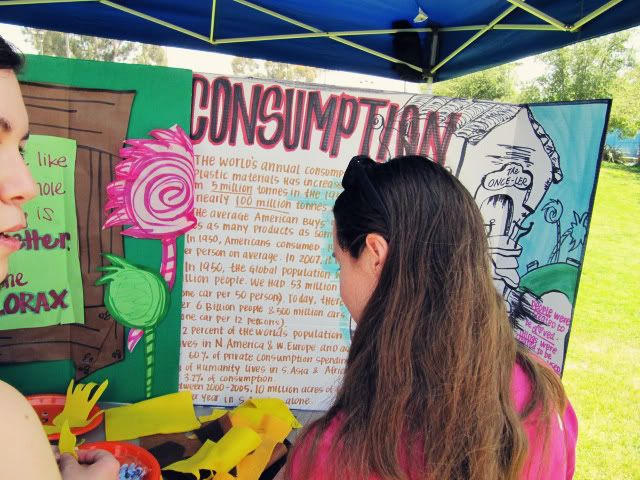 A booth dedicated to the move The Lorax.

A closer look at the booth.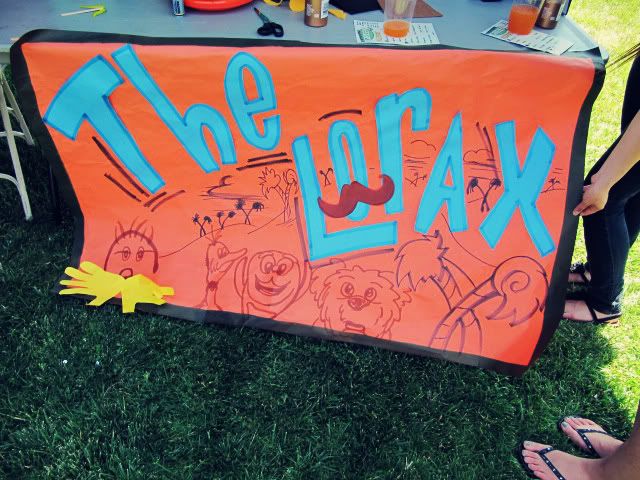 Their awesome banner!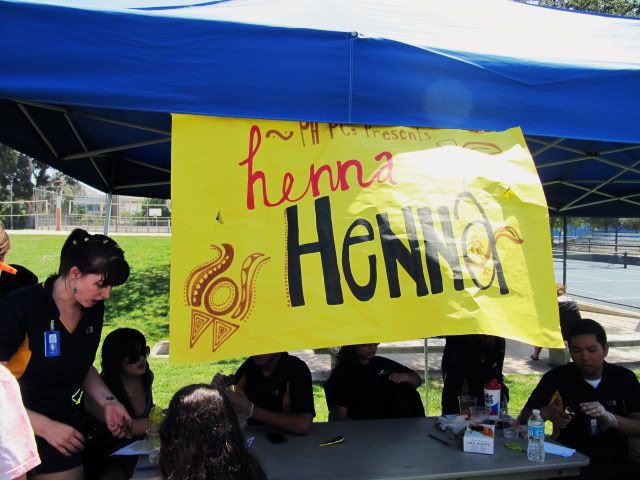 A booth dedicated to henna where RA's drew on your arm or wrist with any design that you desired.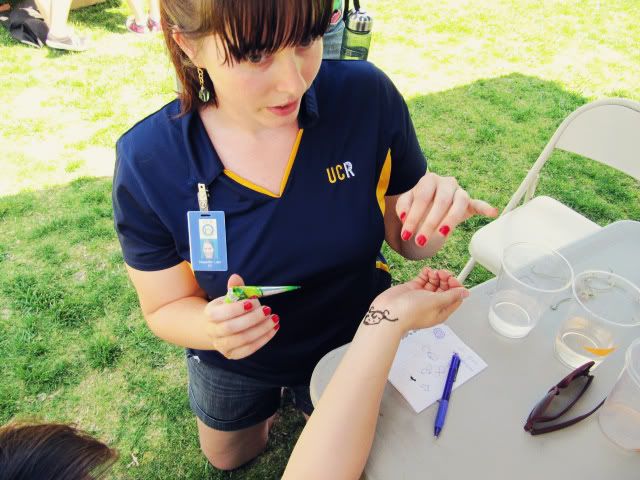 An R.A hard at work.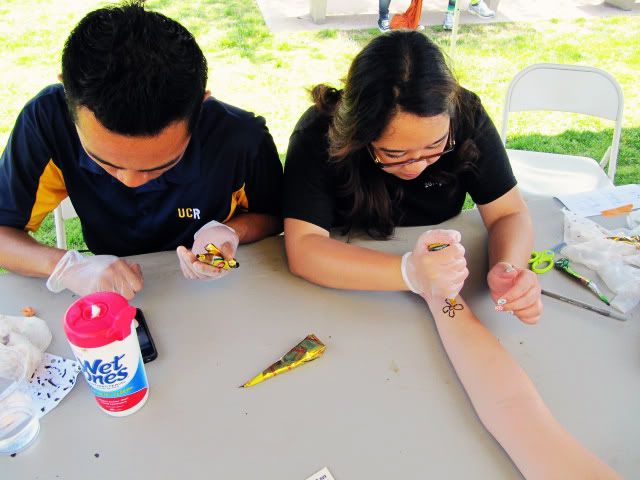 More R.A's hard at work.

It's a flower!
You Might Also Like...