3. Use your resources. If you're driving, know which lots are available to you. If Lot 30 is filled or too far from your destination, then you can park in Lot 26 (up by Falkirk apartments), Lot 50 (behind the UCR Extension Center, across from the University Village), or in any non-reserved spaces after 4 PM. Transportation and Parking Services (TAPS) also offers a lot of alternative transportation options, including rideshare programs, vanpools, and cyclist/walking programs (plus incentives). You can also use the RTA bus system for free as a UCR student; just swipe your R'Card at the fare box.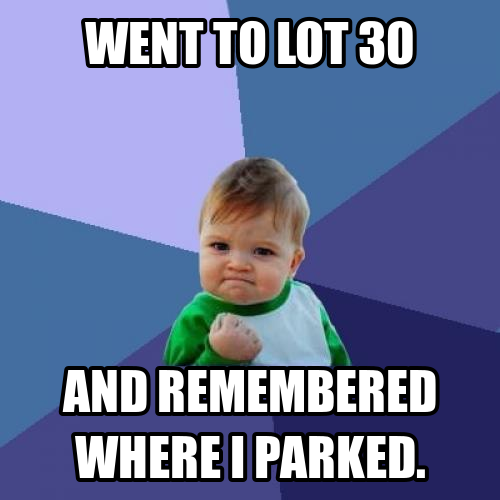 You, too, can be like Success Kid.
Pages
You Might Also Like...