Relay For Life is an all night event raising money for The American Cancer Society. With the help of the UMass community, The American Cancer Society holds programs to help cancer patients and their families go through this hard time.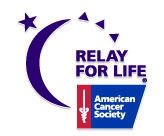 Priyanka, the 5 College Relay For Life Event Co-Chair, has shared with Her Campus UMass Amherst everything you need to know about the event!
 
What is relay for life?Relay For Life is an all-night long event where participants walk around a track and raise money for the American Cancer Society. Our Relay For Life event will consist of students, faculty, and residents around the 5 College area. Relayers will start at the opening ceremony and survivors will open up the event for the night with a lap. This will be followed with a caregivers lap. There will be several ceremonies during the night including Luminaria where we remember those lost and Fight Back where we all stand up against cancer and take a pledge to help ourselves be better protected against cancer.
 
How did you get involved with this event?I became involved with this event because I wanted a positive role in the health care community. I wanted to make a difference for others and help them live better lives. I have a particular interest in cancer and helping those with cancer lead better lives.
 
How much money have you made in the past?Last year the event raised over $126,000.
 
what can participants expect at this event?At the event there will be a Zumbathon led by Zumba instructors from the Rec Center on campus. There will also be a green screen event held by Fun Enterprises where participants can take pictures in front of a green screen. There will be free Bueno Y Sano gift-cards for those who raise $150 or more. There will be a free participant t-shirt for those who raise $100 or more. Starbucks will be free all night long. DJ JTK will be there. There will be a blow up screen for movies and a Mario Kart tournament. The Doo Wop Shop will perform. 
Ray Isenburg, who is in charge of running entertainment all night long is passionate about his work just like Priyanka. He has shared his love for Relay For Life with us as well.
What activities could participants look forward to? In terms of activities, we have an entire night of fun and remembrance planned. The Relay is Olympic themed and we will have a variety of competitions that teams can sign up for. Some examples include relay races, balloon toss, Nerf gun wars, tug of war, tag games, and a host of other activities. Our largest event is attempting to break the World Zumba record, we will have over 2,000 participants Zumbaing all at once and Guinness Records will be at the Relay.We also have a large number of performers coming out the night of Relay. We have four separate dance squads, three DJs, and a Relay Idol (like American Idol but for the Five College Relay). We also have activities and ceremonies dedicated to honoring loved ones who battled with cancer. We have a beautiful Luminaria ceremony and performance artists singing songs of remembrance. In addition, we have various fundraisers at the Relay to promote even more funds to go to the American Cancer Society.
 
How did you get involved with Relay for Life?I personally got involved with Relay a few years ago at my first Five College Relay For Life. I had such an amazing time and I loved how the event gave back to a great cause. I also really connected to the Relay mindset, because my Aunt died of cancer. Since that time, I've always tried to give back to help find a cure for cancer.
 
Why do you believe this is such an important event?  I think this event and this cause is the best thing you can be involved in. All of the funds go towards cancer research and to people currently battling with cancer. I believe that nearly everyone has been touched by cancer and knows a loved one or friend who had to fight cancer. What better way to support and honor them then by fighting against this awful disease. In addition, the fact that you are giving back and helping others out makes you feel amazing! The feeling after the Luminaria ceremony is hard to explain; it provokes a mixture of sadness, excitement, hope, and celebration.
 
How can participants get the most out of this event? If you are a participant and you want to get the most out of the event, I have two words, get involved. Get involved beforehand and fund raise! Get involved during the event and enjoy everything that Relay has to offer! If you really want to be involved do some fun activities with members of your team. Some popular things that I love to do with my team is make Relay T-shirts, BBQ during the event, play some glow frisbee, play crazy games you used to play as a kid (read: manhunt), and just try to have fun! One thing I want everyone to consider is the loved ones who had to fight cancer.
 
Marissa Ball, a senior at UMass Amherst and sister of Sigma Delta Tau sorority has participated in 3 Relay For Life events.
"I get excited for Relay every year. I think it is an amazing cause as well as a great time. My friends and I have always stayed over night and participated in all the activities. It is nice to see the community come together to raise money for cancer."
Kyle Gaudet, a junior at UMass Amherst and brother of the Alpha Epsilon Pi fraternity, has attended the event twice.
"I think it is great that so many people are coming together for such a great cause. Seeing the families who have been affected by cancer having a great time is touching. I am happy to see a night bringing joy to them through their hard time."
Make sure to check out the 5 College Relay For Life event April 13 (6:00pm) - April 14 (10:00am) at Pratt Field, Amherst College. For more information visit:
Facebook: 5 College Relay For Life
Twitter: 5collegerelay
Website: www.RelayForLife.org/fivecollegema

You Might Also Like...