The much anticipated New Orleans Jazz and Heritage Festival is around the corner, starting this Friday, April 27th.  Although the majority of attendees will fix their attention on the musical performances, don't neglect the Food Heritage Stage, where local chefs will be holding food demonstrations on how to prepare New Orleans-inspired delicacies. The impressive lineup of culinary connoisseurs will make any foodie hungry for more and this is surely a venue you won't want to miss! The Food Heritage Stage will be set up both weekends of Jazz Fest and cooking demonstrations will take place throughout the day.  I've compiled a list of what I expect will be some standout performances.  I hope everyone going to Jazz Fest has an awesome time and most importantly, EAT YOUR HEART OUT!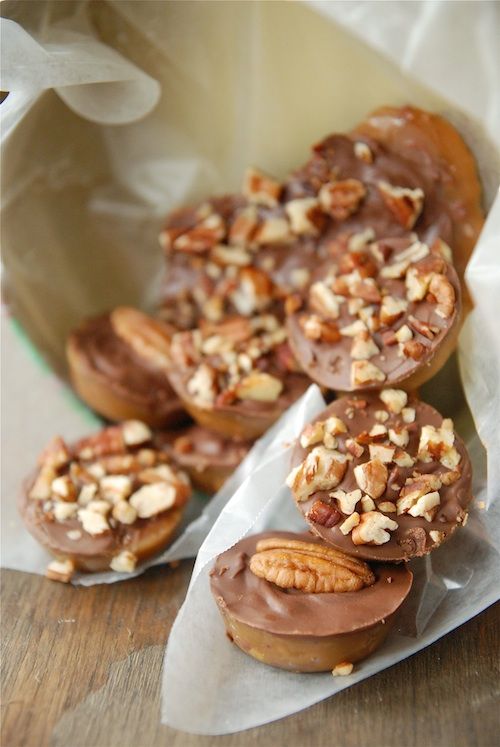 Here are a few highlights:
 
Chef/owner Susan Spicer of highly acclaimed Bayona and Mondo will show guests how to prepare Bitte Ballen, a savory Dutch treat of beef croquettes—Saturday, April 28
 
If last weekend's festivities still have you craving crawfish, then be sure to head over to the Food Heritage Stage to watch chef Donald Link of Herbsaint and Cochon prepare crawfish bisque—Sunday, April 29
 
The duo behind Pizza Delicious will prove there's more to them than their namesake through the preparation of local rabbit sausage and greens pasta—Saturday, May 5
 
For all the adventurous eaters out there, definitely do not miss chef Greg Sonnier of Gabrielle at the Uptowner prepare his recipe for smoked alligator gumbo (I think I'll pass on this one)—Sunday, May 6
 
Anyone who knows me is aware of my insatiable sweet tooth. Therefore, I felt it was my utmost duty to present you all with a list of vendors who will be dishing up divine desserts—just don't blame me when you wind up in a sugar coma!
 
Friday, April 27
Dark Chocolate Pecan Roca—Bittersweet Confections
Saturday, April 28
Louisiana Strawberry Delights—Louisiana Strawberry Ambassador
Friday, May 4
Raw Strawberry Cheesecake Pudding—Ultimate Kitchen Commando
Sunday, May 6
Sweet Potato Cookies—Adella Gautier
 
In regards to food, Jazz Fest is not for the faint-hearted. With a mind-boggling assortment of goodies up for grabs, it's easy to get carried away. Just remember to pace yourself and graze throughout the day and you'll be golden.
 
 
 
 
 
 
 
 
 
You Might Also Like...