Dorm Raiders: Bring the Mardi Pardi to Your Dorm
While students elsewhere have been prepping for Valentine's day—finding the cutest red dress, the most perfect gift for their boyfriends, and well…finding a date—here at Tulane we've had bigger things on our mind.We've been shopping for the cutest neon leggings, the most perfect fanny pack, and well…preparing for Mardi Gras 2012! Don't spare your room on your shopping spree. The same store whereyou bought those yellow, green, and purple stripped socks is bound to have some decorations for your dorm room too. Here are dorm raiders top picks for a festive room this carnival season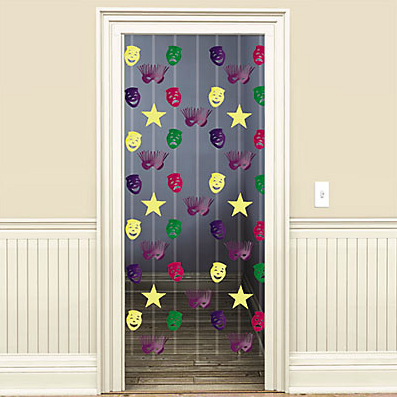 :
Starting with your door…
There's no need to make guests wait to get in the festive mood, start out decorating with a doorway curtain.
Your friends will start out on one side of the streamers all gloomy and emerge ready to party! These are fun and you don't have to worry about finding wall space to hang them on. 
Wait, what's that?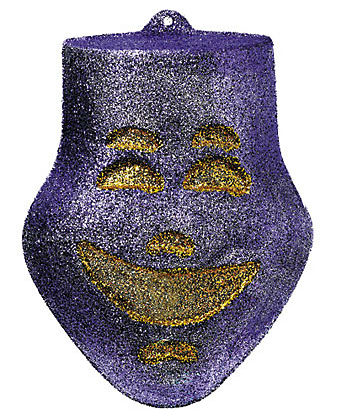 Your guest has passed through the streamers and is now instantly jealous she doesn't have her own. And what does she see? Even more Mardi Gras decorations inside! There are so many options if you have extra wall space and want to turn your room into a purple, green, and gold paradise. Hang up streamers on your wall, you can find them at Walgreens, Party City, Walmart, and Target so you'll have a pretty wide selection. If you've been slacking on wall decorations this year, try buying one of these huge glittery masks! You may end up covered by glitter—don't put it over your bed—but your new decoration is bound to stand out and look FABULOUS!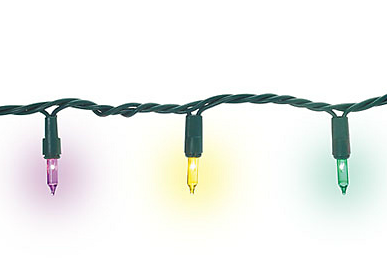 For when the lights go off
Of course you might already have Christmas lights brightening up your room. But if you don't—or if you want more, let's face it you can never really have too many Christmas lights—then Mardi Gras colored string lights are the way to go. Leave them on in the dark while you and your friends get ready for the parades. Even leave them up while you study…they'll always bring a more festive spirit to your day. Want your own li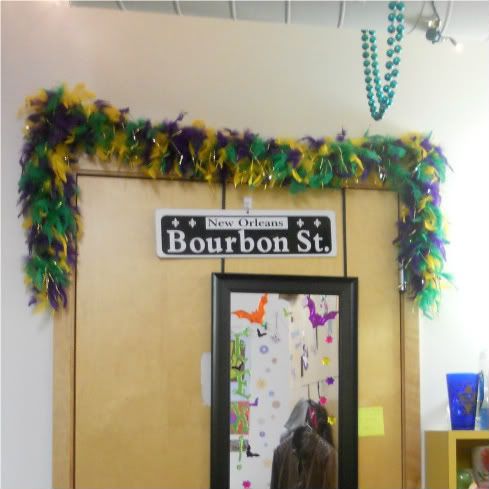 ghts? 
Reminders of Mardi Gras Past
If you're a seasoned Mardi Gras Veteran you're bound to have many beads, throws, and boas by now. You may have been one of the more generous students and donated them…or they didn't fit in your suitcase at the end of the year so you threw them in your dorms donations bin. But if you have old throws piled away in your drawers take them out and get creative. Hang beads from the ceiling. Put your stuffed animals on your bookshelf. Hang up your boa along the top of your wall. You'll be Mardi Pardi ready in no time.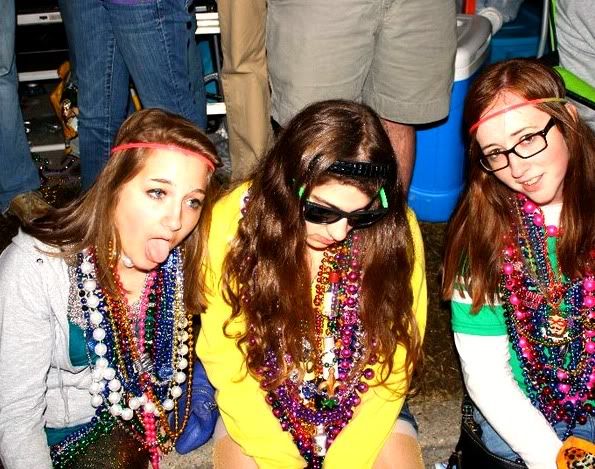 Happy MardiGras Y'all! Have fun and be safe!

Remember Tulane…Defend New Orleans, Defend Your Dorm!
Do you think your dorm has what it takes to be raided? Email [email protected]