Some movies are perfect for passing the popcorn on a date, while others can be the cherry on top of a night in with Ben & Jerry. We all love kicking back with friends and watching films that make us laugh until we cry, but everybody knows that autumn is – first and foremost – the season of scary movies. What better way to take your mind off of midterms, costume shopping, and the cold New England weather, than to curl up and watch a horror flick with that hottie you met last week? Halloween is less than three weeks away, so time is running out to turn down the lights, find a comforting male body, and conquer these – HerCampus Tufts' top 13 scariest movies: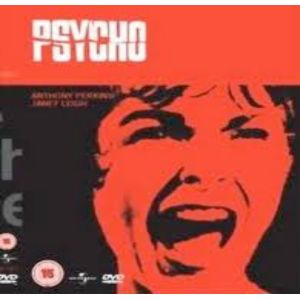 1) PSYCHO (1960)
This film, directed by the legendary Alfred Hitchcock, begins just after Marion Crane (played by Janet Leigh) has stolen $40,000 in order to help her struggling boyfriend, Sam. While fleeing her home in Arizona to join Sam in California, Crane gets stuck in a heavy rainstorm, leading her to seek refuge at the eerie Bates Motel, where she is stabbed to death during the night. After learning of her death, Sam and her sister travel to the motel to solve the rattling mystery of her death and uncover the truth about the motel's owner. More than 50 years after its release, we still consider this four-time Academy Award nominee to be the Scariest Movie of All Time.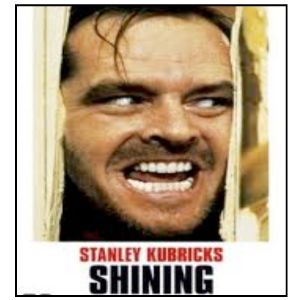 2) THE SHINING (1980)
As this Stanley Kubrick masterpiece begins, author Jack Torrence (played by Jack Nicholson) and his family have just been hired as the winter caretakers for the isolated Overlook Hotel. Jack's son Danny, who has ESP, is haunted by disturbing visions of the hotel's violent history. Although the family has been warned against entering Room 237, Jack visits the room and is immediately affected by the hotel's supernatural forces, which eventually drive him to insanity. Fearing for their lives, Danny and Wendy – Jack's wife – must find a way to escape the hotel, before it is too late. Steven King's famous line, "Honey, I'm home," will be ringing through your ears long after the movie is over.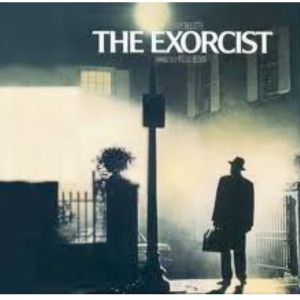 3) THE EXORCIST (1973)
Soon after moving to Washington, D.C., actress Chris MacNeil begins to notice dramatic changes in her daughter Regan (played by Linda Blair)'s physical and mental wellbeing. Although Regan's violent behavior persists, no medical or psychological explanations can be found, and thus – as Regan has begun to refer to herself as the Devil – it is suggested that an exorcism be performed upon Regan. Desperate and afraid, Chris calls upon the help of Fathers Merrin and Karras to perform the exorcism, and free her daughter from the evil spirit that has been possessing her. This is a good one to watch with your man so he can ward off evil spirits and protect you when the film sends chills rushing down your spine.
4) THE WOMAN IN BLACK (2012)
Once our beloved Harry Potter, Daniel Radcliffe takes on the darker role of Arthur Kipps, a poor, widowed father. In order to keep his job, Kipps must obtain the paperwork to sell a vacant, nearby manor, called Eel Marsh House. He decides to stay at the manor until he has completed his work, but, once there, he begins to hear phantom footsteps and odd noises, and believes he sees the spirit if a woman dressed in all black. Soon learning that this woman believes that her son, Nathaniel, was taken from her before her death, Kipps must find a way to recover Nathaniel's body before the woman in black takes his own son.
5) POLTERGEIST (1982)
In the small community of Cuesta Verde, Steven and Diane Freeling live a quiet life with their three children. One night, however, their daughter Carol Anne (played by Heather O'Rourke) becomes fixated on communicating with the static on the TV. The Freelings' lives become filled with paranormal activity, until, one day, Carol Anne suddenly disappears. When the family hires a spiritual medium to clear malevolent ghosts and demons from their home, they discover an entrance to an alternate dimension, into which they must venture to recover their daughter, and eradicate the house of its ghoulish infestation for good.
6) THE SILENCE OF THE LAMBS (1991)
Grab your bravest girl friends and watch as a young Jodie Foster kicks ass as FBI trainee Clarice Starling, in this classic American thriller. In an attempt to gain an inside perspective as to how to apprehend the elusive serial killed nicknamed "Buffalo Bill," Starling is sent to interview incarcerated cannibalistic serial killer Hannibal Lecter. When Buffalo Bill captures a U.S. Senator's daughter, however, Clarice is forced to continue her interrogation of Lecter as a game of quid pro quo, revealing details her traumatic past in exchange for Lecter's insights. Both a genius and a psychopath, Lecter escapes from prison, sending Starling and the FBI on a race to find him, Buffalo Bill, and the senator's daughter, before it is too late.
Pages
You Might Also Like...