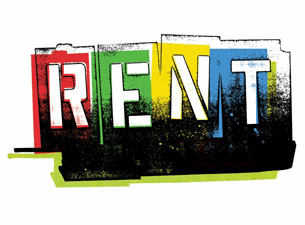 Where: Goodwin Theater in Austin Arts
Admission: Free, but reservations are recommended. Call (860) 297-2199
"Rent," the 1996 winner of the Pulitzer Prize for Drama and the Tony Award for Best Musical, Best Score, and Best Book, will be staged by the Trinity College Department of Music.
With book, music, and lyrics by Jonathan Larson, "Rent" follows a year in the life of a group of struggling young artists and musicians in the gritty East Village of New York City. The physical and emotional complications of HIV/AIDS pervade the lives of Roger, Mimi, Tom, and Angel. How they negotiate their dreams, loves, and conflicts provide the narrative thread to this rock musical.
Direction and choreography is by Erik Bloomquist '14 and musical direction is by Gerald Moshell, professor of Music at Trinity College.
Additional choreography is by Chloé Kounadis, a BFA Musical Theater Candidate at The Hartt School. Set design is by Elisa Griego, costume design is by Carolyn Toner '14, and lighting design is by Liam Doran '14.
The cast consists of Marc Alexis '13, Morganna Becker '13, Kristan Bertschmann '15, Anisha Chakrabarti '14, Kathryn Durkin '15, Luke Hickox '16, Rey Llena '15, Ebban Maeda '16, Maya Mineoi '14, Maggie Muñoz '16, Jackie Pennell '14, Russell Pierson '16, Rae Rossetti '16, Sean Snyder '13, John Stiller '14, Corey Trowbridge '13, Sarah Wallingford '15, Sarah Watson '15, Malcolm Williams '14, and a six-piece orchestra. 
*Courtesy of Erik Bloomquist and the Facebook event