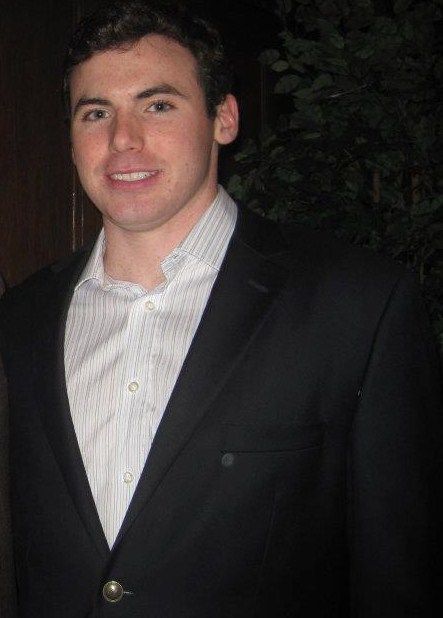 Name: Eddie Donovan
Year:2012
Major:Engineering
Hometown:Milton, MA
What are you involved with on campus?
Varsity Baseball, Psi Upsilon, Honor Council, various community service projects
Do you have any pre-game rituals?
Before a game: a big meal. Before going out: shower 
Where's your favorite place to hang out on campus?
The main quad when it's nice out. 
What's your favorite theme party at Trinity?
Probably either Tropical or Hoedown. Nothing beats the beach in October except maybe hay and country music.
Do you have any plans for next year?
Right now I have a job but I'm sure I'll be making some trips back to Trinity.
What's your favorite article of clothing to rock when you go out?
My Jack Wills party pants of course. 
What's your favorite song to pregame to?
Carly Rae Jepsen's "Call Me Maybe". On Repeat. For hours.
What's the first thing you look for in a girl?
If she's outgoing and interesting. Also nice eyes and a great smile don't hurt.
What's your favorite drink at a bar?
Tall Blue Moon draft with an orange.
Is there anything on your Trinity bucket list you want to do before you graduate?
Win a championship with the baseball team.
What's one thing most people don't know about you?
I'm good at horseshoes.
Who's your celebrity crush?
Mila Kunis circa That 70's Show
What do you love most about the girls at Trinity?
The way they love me back.
You Might Also Like...