Anyone who knows me well knows I have an interest in nail polish, bordering on obsession. I have an entire box in my room, just for all my nail polish! So as a self-made expert in the field, I'm going to give you all the goods on what shades and brands work best and worst.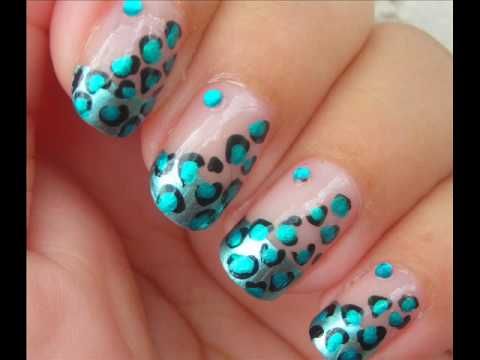 Easily, the best bang for your buck is NYC Long Wearing. For only a dollar, you get a color that doesn't chip or scratch off right instantly, the way other cheap polishes do. They sell them everywhere—Target, the grocery store, Wal-Mart—so you'll always be able to find some. Charming Rose Crème, a dark metallic pink, is a personal favorite of mine. 
Another good bargain can be found at Five Below. I love this store. Nothing's more than five dollars, but you avoid the suspect food and dented knick-knacks that always seem present at the Dollar Tree. And the Five Below nail polish, Funky Fingers, is really good. It's not big on subtlety, but if you like really bright shades like neon blue and bright purple, you're in luck. They're three for $5, occasionally a little more for crackle or special-effects kinds of things. Of course, the best crackle nail polish is Crackle Overcoat by Sally Hansen. For $6, you get an intense and even effect. I layer a black shade over something loud and bright, like Pullover from Sinful Color's collection. 
And if you want practically unlimited variety, try Pure Ice ($2). The names of the polishes are a little aggressive (Unzip Me, Jail Bait) but the colors last a really long time and there are dozens to choose from. Outrageous and Calypso are two of my favorite colors from the brand—the first is an oceanic blue, the second is an orchid pink.
As for my least favorite? Wet 'n Wild. This brand apparently got the Kiss of Approval from CosmoGirl magazine, which no doubt has something to do with the magazine now being out of business. Seriously! That stuff doesn't last a day. It peels off like old wallpaper if you so much as scratch an itch.
As for most overrated, I have to say OPI. It's pretty nice, but not nice enough to warrant the $8 asking price. I have much cheaper polishes that are just as good, or better. But OPI definitely wins for most selection and best sets—they've done themes from Pirates of the Caribbean, Alice in Wonderland and The Muppets.
So get out there ladies, and start buying nail polish! And if you have nail polish questions—on prices, tips or colors—don't hesitate to get in touch!
You Might Also Like...