This week's Campus Cutie, Salvatore "Sam" Paternostro, is a golden-haired ball of hilarity. You've probably heard him on the college radio station, 91.3 FM WTSR, or maybe you have seen him in an ACT production or laughing it up in a Mixed Signals show. Either way, this Campus Cutie is definitely worth getting to know!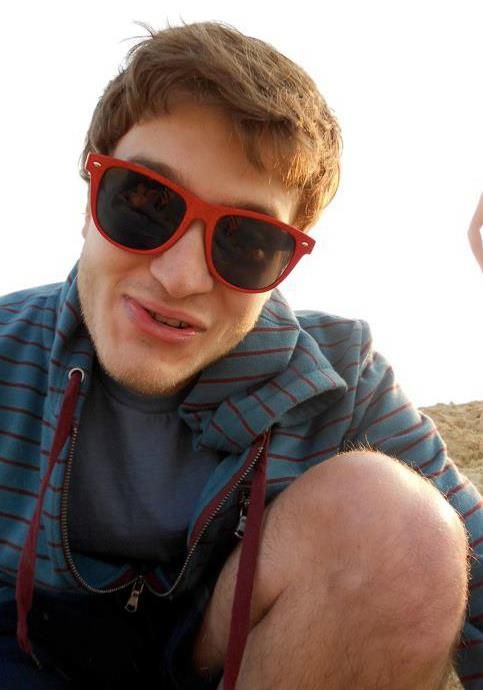 Name: Salvatore Paternostro
Nickname: Sam
Age/Year: 22, senior
Hometown: Elizabeth, NJ
What are you studying here? Communications, Radio/TV/Film. Graphic Design Minor
Hobbies: Acting, improv, constantly rearranging my room, heckling at ultimate frisbee games, and general schmoozing.
Activities: All College Theatre (President), The Mixed Signals (improv troupe), WTSR (Classic Rock Specialty Show DJ), TCNJ Ultimate Frisbee (Chief Heckler & Groupie), and making pizzas with my father and mother at our pizzeria.
Favorite place on-campus: The Kendall Basement. I've spent far too much time there to not be attached to the sterile smell and equally sterile color scheme.
Favorite musician: At the moment, I cannot get enough Electric Light Orchestra. It's gotten to the point where my housemates have had to ask me to just stop listening to them. I just can't stop. If this is some disease, I don't want a cure.
Favorite movie: Pulp Fiction.
Favorite TV show: Arrested Development.
Favorite food: Pizza. My father is a pizzaman. As a result, I'm a pizza snob.
Funny Quirks: I'm particularly susceptible to picking up the habits, expressions, and words used by my friends. Yes, a lot of people fall victim to this, but I feel that I have a knack for picking them up very quickly—sometimes so quickly I wonder if I'm just a collection of other people's personalities. Like some super-personality. Yeah, I'm boosting my ego a bit here, but isn't that what this whole thing is about? In short: I'm a social parasite.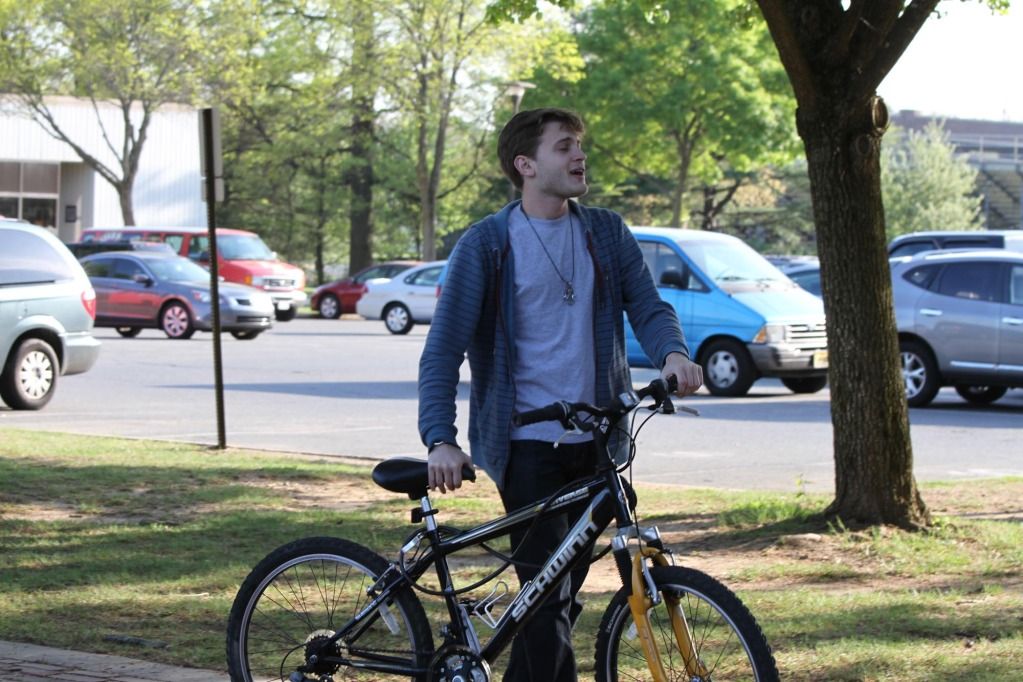 If you could travel anywhere, where would you go?: Probably a Pink Floyd concert when they were in their prime. Does this count as traveling? Is time-traveling not allowed?
Fun fact: My cousin is one of the original cast members of Mob Wives. I even went to a filming. I expect to be in a couple of shots awkwardly drinking the free wine in a future episode.
Best college memory: For three days in a row I went in the fountain at the end of my sophomore year during meal equivalency time. No real reason. The first time was with friends. The latter two were just because I felt like it. You do get a lot of strange looks when you go in the fountain alone, and then walk across campus sopping wet.
Future goals/dreams: Ideally, I'd like to be a radio DJ…somewhere. Or at least in some job where I can perform or be close to performance. I'm not picky, really.
Best advice you've ever received: Family first. It's been drilled into my head since I was a child. I am the product of two very close families. Consequently, I am a very loyal person. I tend to treat close friends as family and treat them as such. 
You Might Also Like...