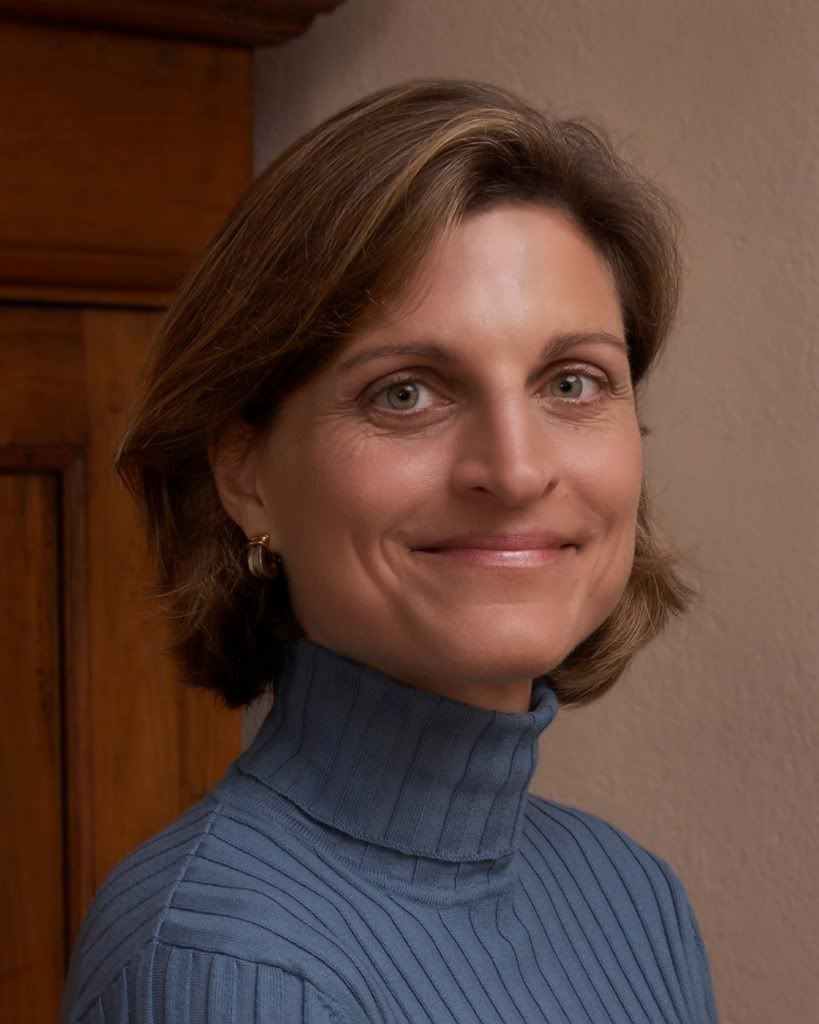 In honor of our bake sale supporting She's The First, what's better than a cupcake-related Campus Celeb?!
If it weren't for Nora Schultz's generosity, we wouldn't have mixes to make our colorful dessert dreams a reality.
Schultz is the mind behind Naturally Nora, a company that believes food should be made in a kitchen—not a laboratory. Not only are her "scratch in a box" mixes sweet, but they're made from all-natural ingredients and exclude any artificial colors, flavors or preservatives.
The Detroit native started the Princeton-based business in 2008 with her husband Steven, after realizing the desserts she was making for her children weren't the healthiest.
"You read the labels. It's a little frightening," she says, of products like Funfetti cake. "Somebody had to come up with an all-natural alternative for moms and kids who are looking for something that was a little bit better and I decided to do it."
This local businesswoman joined She's The First's countrywide cupcake movement by donating cake and frosting mixes to the sales in New Jersey and New York.
She also held a contest, which resulted in Emerson College winning enough mix to make 1,000 cupcakes.
"I love the idea of what She's The First is doing, particularly for girls' education," Schultz says. "I love the
concept behind She's The First in general. I think it's broader than that. You need education to be the first in anything."
Just like She's The First, Schultz believes in the power of cupcakes.
"Even if there's no immediate, obvious financial change, you give (a child) a cupcake and the whole energy that comes from it is pure happiness," the entrepreneur explains.
Referring to the cupcake sales at high school and college campuses across the nation, she said, "You're taking that (happiness) and attaching an actual financial component to it, which is more long-lasting. It's just terrific. It's a great combination."
When asked what she's the first to do, Schultz noted how Naturally Nora is the first company to make an all-natural confetti cake mix.
Continuing with the theme of firsts, she said, "I'm the first one in my family up every morning. I'm out of the house and in the pool or running by 5:45 a.m."
Speaking of family, Schultz's biggest source of inspiration is her two daughters.
"It amazes me their optimism, their ability to just take on the world and never say no. It's totally inspiring. It just gives me energy watching them," she says.
Schultz was a psychology major at Harvard College and received an MBA in marketing from the University of Michigan Business School. She gained her background in food by working for Campbell Soup Company for five years.
During her time there she accomplished another first: "I created the first online marketing plan for Campbell Soup and became the company's first Global Manager of Interactive Marketing."
When asked what advice she'd give to girls who dream of starting their own businesses, she says: "I hate saying it, but do your homework before you do anything."
Further explaining, she says, "Make sure you have all those facts in line so you know what you're getting into. Setting expectations is really, really huge."
Additional advice?
"Ask," she said. "You're never going to know until you ask. Whatever it is, turn to all the people you can for help because you're going to need it."
You Might Also Like...